In Main GOP Debate, Jeb Bush Mostly Right About Trump and Gambling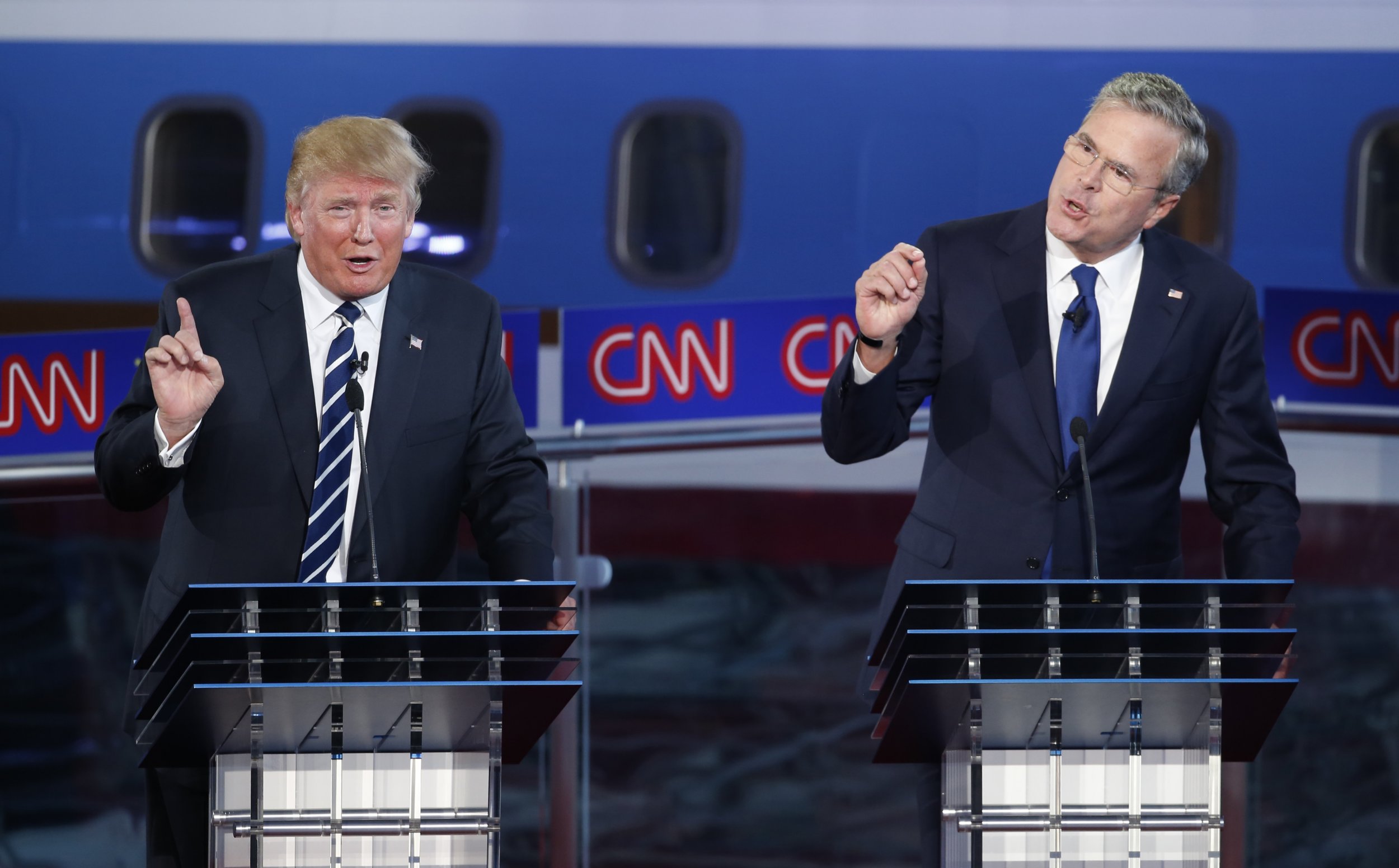 In Wednesday night's main Republican presidential debate, the conversation turned to political donations, with former Florida governor Jeb Bush saying that Donald Trump's past donations to his campaigns were part of a failed attempt to legalize casino gambling in Florida.
Bush said his resistance to these overtures was proof that he was resistant to special interests. Trump demurred. "I promise if I wanted it, I would have gotten it," he said of casino gambling in Florida.
So who was right on the issue of gambling in Florida, Trump or Bush? Bush mostly, according to news reports.
Trump did donate to Bush's 1998 gubernatorial bid. The real estate mogul held a fundraiser for Bush, who was making a comeback from a failed 1994 bid at the time. Trump also donated $50,000 to the Florida Republican Party. At the same time, Trump had hired a former speaker of Florida's House to work at his firm. That's pretty close to what Bush charged.
On the other hand, there's no proof that Trump directly asked Bush to allow gambling in the state. Trump abandoned his bid to expand his casino business shortly after Bush was elected governor, according to Bloomberg Business.