Bush Official John P. Wheeler Murder Case Deepens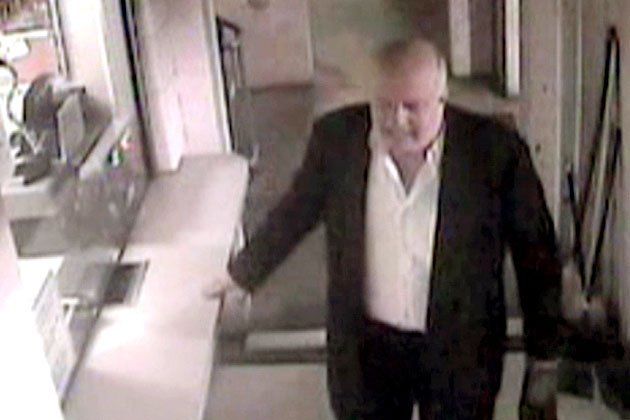 The murder of former Pentagon official John P. Wheeler III, whose body was found on New Year's Eve in a Delaware landfill, has been baffling since it was first discovered. But the more facts that emerge about his mysterious death, the more perplexing it seems to become.
Newark police say images of a visibly disoriented Wheeler, a 66-year-old Beltway insider who had worked in four presidential administrations, were captured on surveillance videotape in downtown Wilmington as late as 8:30 p.m. on December 30, the night before his body was spotted at a local landfill.
The night before that, Wheeler, a West Point, Yale, and Harvard grad who helped create the Vietnam Veterans Memorial, wandered into a New Castle pharmacy at 6 p.m. and asked the startled pharmacist for a ride to the Wilmington train station, the Wilmington News Journal reported. Wheeler, who often commuted between Washington, New York, and Wilmington, owned a waterfront duplex that he inherited from his brother in the historic area known as Old New Castle, located about half a mile away.
Forty minutes later, several employees of the New Castle County Courthouse parking garage noticed a disheveled Wheeler, without a coat and holding one shoe in his hand, searching for his car and a place to stay warm. After the former special assistant to the secretary of the Air Force's body was discovered, his car was located in another Wilmington parking lot.
Friends of Wheeler's told The Daily Beast that they were unaware of any health problems that might be related to such uncharacteristic and bizarre behavior. Paul Linde, an emergency psychiatrist at the University of California San Francisco, said that disorientation that lasts for days can be caused by any number of medical or mental issues, including heart problems, stroke, stress, past mental illness, or a problem with medication.
But Linde said he didn't think that someone Wheeler's age was a likely candidate for a first-time psychotic episode. "It sounds like he had a break from reality, but it is hard to speculate on what could have caused it," he said. While Wheeler's death has been ruled a homicide, police say they are waiting for the results of toxicology tests before announcing a specific cause of death.
Another mystery is how Wheeler's body ended up in a dumpster in a heavily traveled commercial area of Newark, a college town located more than 13 miles away. The garbage truck that picked up Wheeler's body started its route before 4:30 a.m. and arrived at the landfill at 10 a.m., after making 10 stops at a variety of businesses, including a public library, a seniors' complex, and a car dealership. Many of the dumpsters were either locked or had surveillance cameras posted nearby. Police say they believe that Wheeler's body was collected at the beginning of the route based on its location in the garbage truck.
Wheeler, who is described by friends and acquaintances as a passionate "bulldog" of a man, was best known in the New Castle area for a lawsuit he aggressively pursued for the last three years to stop the construction of a neighbor's large new home that would have blocked his view of the Delaware River. Officials reported that on December 28, two smoke bombs typically used to exterminate rodents were thrown into that neighbor's partially built home. It's not clear however that Wheeler was involved in the incident, or that the dispute had anything to do with his death, despite local speculation to the contrary.
Newark Police Spokesman Lt. Mark Farrall said investigators aren't even sure how or when Wheeler arrived in Delaware or where he was earlier in the week. They have been unable to confirm that he ever got on the Amtrak train from Washington to Wilmington on December 28 that he was scheduled to take. Wheeler's wife was out of town and never reported him missing.
Robbin Laird, head of the defense analysis website where Wheeler worked most recently, told The Daily Beast that he got an email from Wheeler on December 26 complaining about being stuck in his Manhattan apartment by the recent snowstorm. Laird said he wasn't sure Wheeler ever made it down to DC.
Friends who described Wheeler as a "constant emailer" said they began to suspect something was wrong when his electronic communications dwindled and he didn't even respond to celebratory missives after Army won its bowl game on December 30.
"Jack was an avid supporter of cadet football," said Laird. "That was the first thing that struck some as odd."
This story first appeared on The Daily Beast.