Bush, Rubio, Paul Edge Out Clinton in New Hampshire: Poll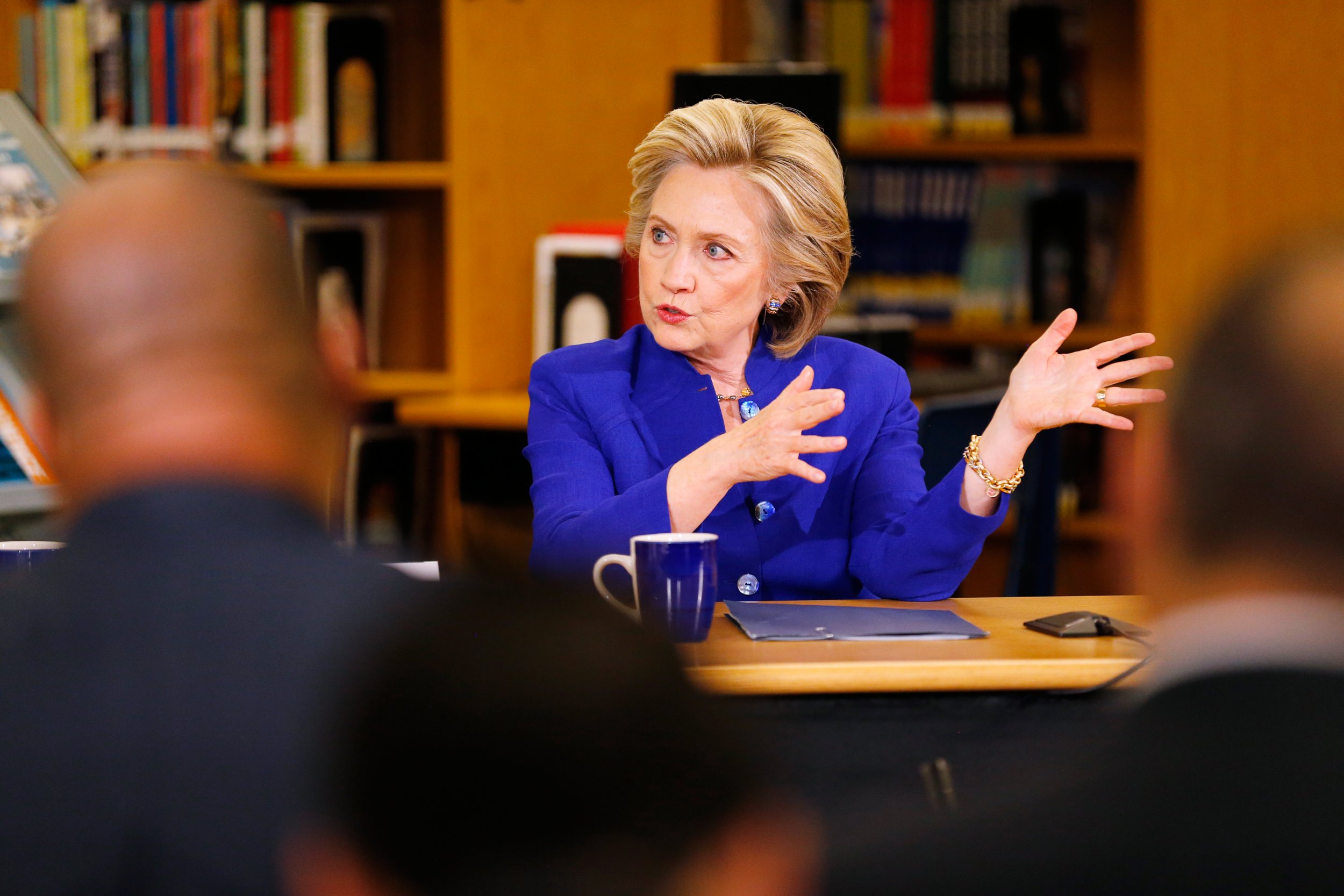 Democratic presidential candidate Hillary Clinton is losing ground against her Republican opponents in New Hampshire, a key swing state, according to a new poll conducted by the University of New Hampshire Survey Center. If the 2016 election were held today, Jeb Bush, Marco Rubio and Rand Paul would all defeat Clinton in the Granite State.
In February, the former secretary of state had a 12-point lead over former Florida Governor Jeb Bush, the leading Republican contender. Today, Clinton trails Bush among likely voters, 41 percent to 47 percent. Three percent say they will vote for neither, and 9 percent are undecided.
Clinton leads Bush among women, 50 percent to 35 percent, but Bush has an even larger lead among men, 61 to 32.
Clinton is also polling poorly against Senator Paul of Kentucky, who comes in second after Bush. In February, Clinton was polling 10 points ahead of Paul. Today, Clinton trails him by 4 points, 47 to 43.
Rubio is also showing well against Clinton. The Florida senator, who entered national politics in 2010 by defeating Florida's then-governor, Charlie Crist, in a surprise upset, leads Clinton 47 to 42. Rubio is the most popular Republican among likely primary voters, although Bush is expected to have better odds against Clinton.
Wisconsin Governor Scott Walker and Texas Senator Ted Cruz also pose significant threats to Clinton in New Hampshire. Walker and Clinton are in a dead heat, while Clinton leads Cruz by 1 point.
Affecting Clinton's slipping numbers is the controversy surrounding her use of a private email server to conduct official state business as secretary of state: 45 percent of those polled say they have heard "a great deal" about the scandal, and 32 percent say they have heard "a fair amount." Of those who have heard "a great deal," 46 percent say they are less likely to vote for Clinton because of it; 50 percent say it makes "little difference."
By contrast, a CBS/New York Times poll shows Clinton's approval rating rising among American voters by 9 percentage points since March, when the controversy broke.