Bush White House Ethics Lawyer Calls Trumps 'An Organized Crime Family': 'Go After All Of Them'
Following an appearance on MSNBC Monday, Richard W. Painter, former chief White House ethics lawyer under George W. Bush, tweeted a link to a clip of the interview with a caption naming the Trumps "an organized crime family" and encouraging Democrats to "go after all of them."
Painter's argument against President Donald Trump—and his family—focused on the Constitution's Emoluments Clause, which states that "no Person holding any Office of Profit or Trust under them, shall, without the Consent of the Congress, accept of any present, Emolument, Office, or Title, of any kind whatever, from any King, Prince, or foreign State."
Of the many offenses Painter listed, he said that Trump's offspring should also be prosecuted under the Emoluments Clause. "This president has been receiving profits and benefits from foreign governments, and that's unconstitutional," he said. "Members of his family have been receiving profits and benefits from foreign governments."
Painter also argued that if Republicans seek to prosecute former Vice President Joe Biden and his son, Democrats should be prepared to reciprocate. "If the Republicans in the Senate want to haul Joe Biden in there and his son Hunter, I look forward to the Democrats hauling in Ivanka Trump and Jared [Kushner], Eric Trump, Don Jr.," he said. He felt the family needed to answer for "the unconstitutional emoluments, foreign benefits, foreign government payments that the Trump family has been receiving in violation of the constitution."
Host Ari Melber asked Painter what articles of impeachment he saw advanced following Monday's hearings. He said Trump could be impeached for "extortion and bribery in the Ukraine Scandal." He also stressed that the president could be impeached for "obstruction of justice in the Russia investigation." He also said that Trump's "refusal to answer subpoenas, refusal to testify, telling other people not to testify" were all indicative of "obstruction of Congress" another impeachable offense.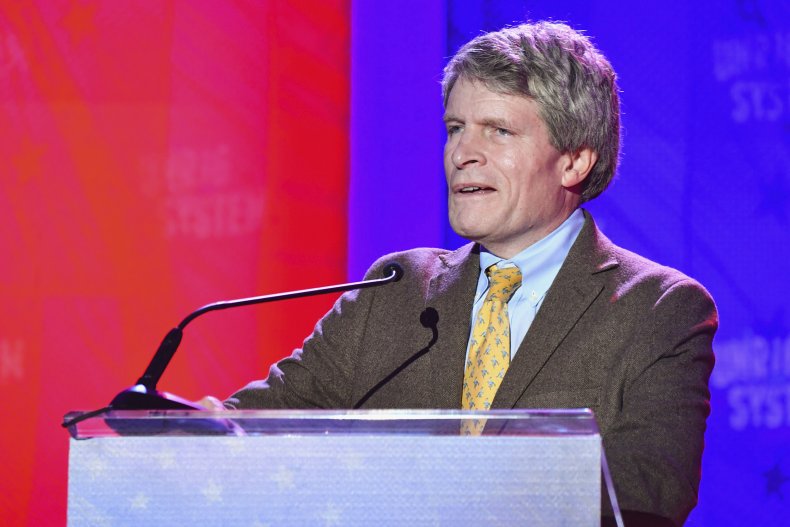 Painter has been a frequent Trump critic. In October, he urged House Democrats to vote to impeach Trump quickly or risk losing the House and the 2020 presidential election. "If they don't impeach Donald Trump, we will probably see the Democrats lose the House of Representatives and the presidency," he warned in during another appearance on MSNBC.
"This president committed impeachable offenses in 2017. I believe he should have been impeached by the United States House of Representatives in 2017. It is two years later. So yes, they can continue to gather evidence. But there does need to be a vote. It needs to happen very soon," he said.