Business Advice for U.S. Companies in Africa: Do What You Do Best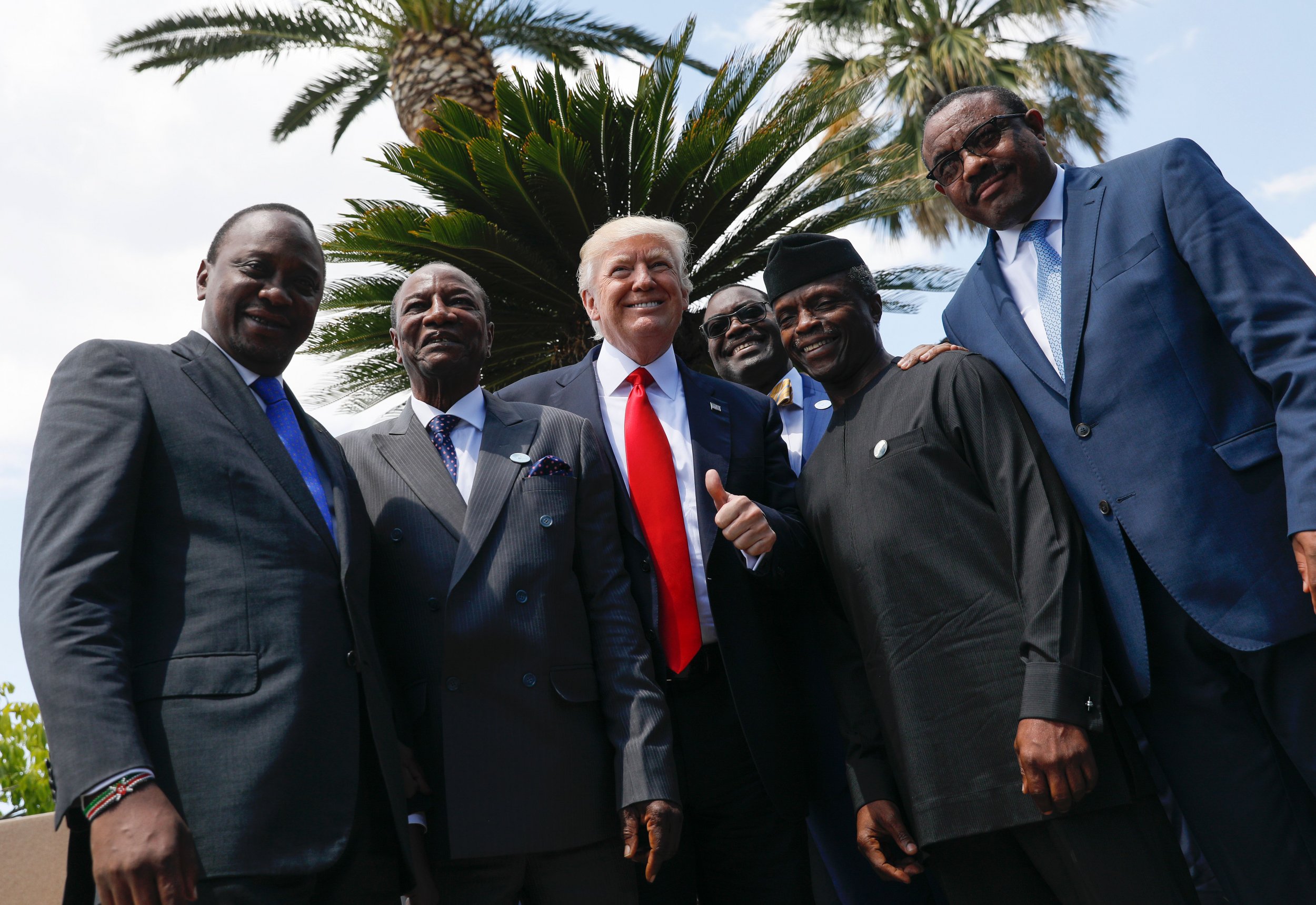 Perception is reality—even in global politics. Influence and leadership result from the ability to persuade and shame, but when it comes to wielding this power, the United States doesn't look good.
President Donald Trump made waves on his first foreign trip by continuing to alienate allies as he did during his campaign days. He made even bigger waves on his return when he decided to remove the United States from the Paris Agreement.
As these and other decisions quickly change perceptions of the United States around the world for the worse, countries are beginning to look elsewhere for global captaincy. The Germans and Canadians have both made major policy speeches outlining greater leadership roles, and China is ramping up its efforts to fill the vacuum created by President Trump's America-first, anti-globalization rhetoric.
African markets, in a nod to the Cold War days, are again a target for global powers looking for more influence and new markets. But despite an increasingly inward-facing U.S. foreign policy, American companies still have enormous room for success in Africa.
Chinese interest in African markets has grown exponentially since 2000. Trade has jumped from $10 billion to $220 billion, and billions of dollars of infrastructure has been financed by cheap government-to-government loans and grants. Chinese success in Africa, however, does not preclude American companies from seizing emerging opportunities in some of the world's fastest-growing frontier economies.
Instead of fixating on Chinese expansion in Africa, U.S. firms should focus on the many areas where they have a competitive advantage and avoid forcing competition where other players like China already have the upper hand. As ancient Chinese military strategist Sun Tzu observed: "If you know the enemy and know yourself, you need not fear the result of a hundred battles.... In war, the way is to avoid what is strong, and strike at what is weak."
Read more: How China could benefit from Trump's uncertainty in Africa
China's commercial involvement in Africa has focused on a small number of sectors in which it has become very competitive. In manufacturing, for example, China has been the world's factory for many years, moving quickly from its early forays in industrial textile production to leading in the production of high-tech merchandise such as iPhones. It is increasingly exporting its manufacturing expertise to Africa: Private companies in China are now making more than 150 manufacturing sector investments on the continent every year.
Home to four of the top global contracting firms, China has shown its competitive edge in building transportation infrastructure. The One Belt One Road policy is moving at breakneck speed in Africa. Recent Chinese rail projects in Africa include a $4 billion electric railway line between Addis Ababa and Djibouti, and the completion of the first phase of a railway that will eventually link much of East Africa to Mombasa, Kenya's largest port. And there are dozens of Chinese funded and built infrastructure projects across the continent in the works.
Rather than competing in areas like transportation infrastructure or manufacturing, where they are at a competitive disadvantage, American firms need to double down in the sectors in which the U.S. dominates globally—consulting, finance, data, entertainment and agricultural technology. As African businesses grow increasingly sophisticated, American expertise in both finance and professional services can help them grow and navigate the challenges that complexity brings.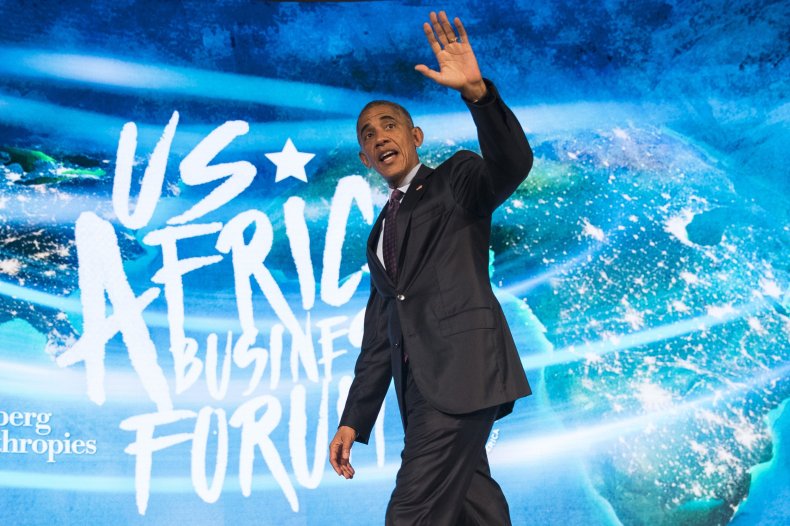 Unmatched American expertise in creating new renewable energy solutions—particularly in battery storage—is key in efforts to reduce energy poverty throughout Africa. U.S. agribusiness companies such as Dupont and John Deere specializing in irrigation, scientific research, and "ag tech" are partnering with Africans trying to find innovative solutions to address critical issues like food security. Programs such as Bloomberg's Africa media initiative are training journalists on best practices in business reporting and creating vectors for more Africa-focused stories to run in international press.
But these efforts are only the tip of the iceberg of opportunity. U.S. cyber security firms can partner with the dozens of innovative, tech-based, African financial services companies that are rapidly expanding across the continent to protect users' data and mobile money. American entertainment companies can bring their expertise in financing creative enterprises to the growing number of African companies in the music, media, and film industries.
To deepen the American presence in African markets—particularly the nearly 28 million American SMEs that provide the bulk of American jobs—there must be targeted sectoral policies to help them unleash their power and reach their potential. Using U.S. government outreach programs in the Department of Commerce and the Small Business Association to ensure that SMEs are aware of African opportunities is a good place to start. Funding the Overseas Private Investment Corporation and Export Import Bank, which support American businesses abroad, is also critical. Including a competitiveness lens to the commercial policies being developed by the Trump administration can help to maximize efficiency and minimize costs involved in helping U.S. SMEs grow their businesses in Africa.
U.S. companies should not ignore African markets as global power dynamics shift. Focusing less on sectors in Africa where American companies are at a disadvantage, and instead concentrating on areas where the American competitive edge is strong, will deepen U.S.-Africa relations and create jobs on two continents.
Aubrey Hruby is co-founder of the Africa Expert Network and co-author of The Next Africa .