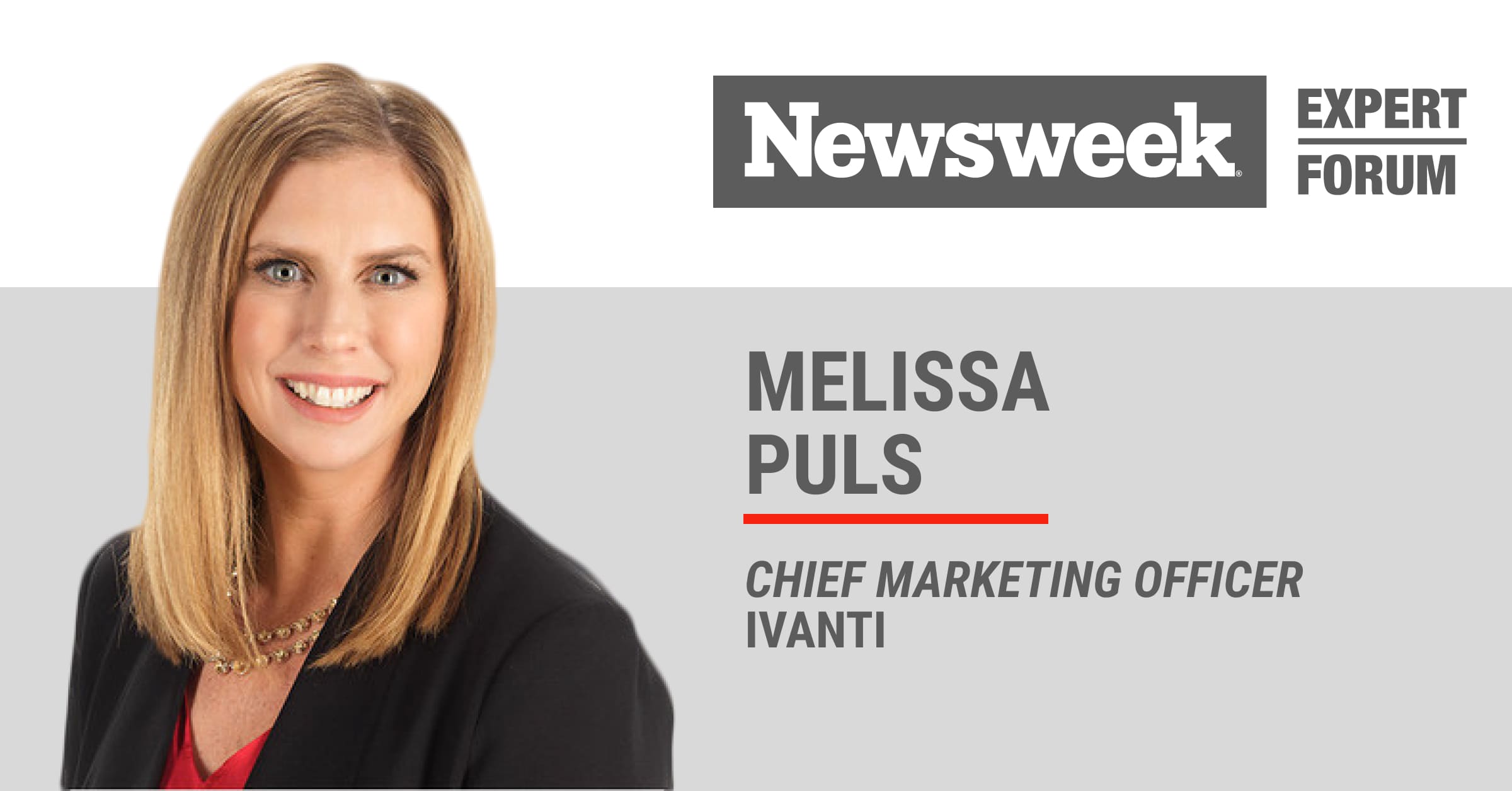 The rise of remote work emboldened employees to reconsider their relationship to work and start putting themselves first. We talked with Newsweek Expert Forum member — and longtime remote worker — Melissa Puls about the "human experience of work" and how putting people first should inform not just how you manage your team, but also your relationship with your clients and customers.
Two and a half years after the start of the pandemic, it's clear that hybrid and remote work are here to stay. Allowing employees to work from a location of their choice is now table stakes for companies looking to recruit and retain top talent. But facilitating this transition demands a high level of IT infrastructure, including unified end-point management of users, devices, applications, and locations, along with their necessary permissions and credentials. The experience needs to be user-friendly and accessible but also secure and compliant, all while yielding actionable, data-driven insights.
This challenge — of delivering everything companies need to keep employees working happily and productively from any corner of the globe — is summed up in the mission statement that Melissa Puls, Senior VP and CMO of IT software company Ivanti, crafted for the company's early 2022 re-brand: "Make the Everywhere Workplace possible so people and organizations can thrive."
The 'Everywhere Workplace' may be buzzworthy in 2022, but it was a way of life for Puls long before the pandemic. Two decades ago, while pursuing a career in IT, she decided to raise her family along Cape Cod — instead of in one of the major tech capitals like San Francisco or New York — without compromising her career ambitions. Puls ultimately held marketing leadership positions with Progress, Iron Mountain, Infor and Avid, all while working from a location where, as she explains it, she could walk along the beach and feel fortified. "It was important to me that my kids had that experience growing up, as well," Puls says.
Balancing motherhood with an octane-power career "runs in the family," explains Puls, who describes herself proudly as a second-generation female CMO. Puls' mother spent many years as the Sr Marketing Executive of software development giant Kronos, now part of UKG, and Puls recalls typically being the last kid picked up from gymnastics practice, often by a mom wearing a power suit (while the other moms wore jeans.) At the time, Puls recalls finding it all mildly embarrassing—yet she also felt invigorated hearing about her mother's responsibilities and accomplishments at work, particularly when her mother started to solicit Puls' opinion on aspects of the business.
It was no surprise when Puls began her own career at Kronos, stuffing envelopes with information to go out to prospects. Eventually, she started working directly with the marketing team and persuaded her supervisor to let her hire an intern (a local college student with whom Puls is still friends) to assist her. Puls describes the experience as a formative one, both in her own realization of her capabilities and interests, and in developing an understanding that success in the workplace means reaching "not just up, but out" by providing opportunities for others.
Within Ivanti's marketing department, Puls relishes the excitement of helping to achieve sales goals while helping customers do the same. Puls is reflective about the human experience of work, at both the employee and client levels. She gives a significant amount of credit to IT teams, whom she deems the "undersung heroes" of this current era in global workplace transition. It's their job to create and support the seamless workflow necessary for the Everywhere Workplace to function so that employees can do their best work.
Puls also sees Ivanti's offerings as transcending B2B or B2C transactions, instead referring to them as B2H—"business-to-human." This, too, speaks to the idea of the end-user—whom Puls always keeps at the forefront of her thinking—and the corresponding need to constantly deliver better user experience and functionality. These changes to products and services, Puls emphasizes, must be driven by data, and supported and facilitated by AI solutions; in a paradoxical way, Puls says, the increased reliance on machines correlates with the imperative to create an ever more human touch.
The results of Puls' approach speak for themselves; in her capacity as head of global marketing, she has led Ivanti to hundreds of millions of dollars in sales, and to the notice of institutions such as management consulting giant and king-maker Gartner, which named Ivanti a Leader in the 2022 Gartner Magic Quadrant for Unified Endpoint Management Tools and a Leader in the 2021 Gartner Magic Quadrant for IT Service Management Tools. As the Everywhere Workplace becomes the norm (and, as part and parcel to the Great Resignation, employees leverage more choice over the type of environment in which they work), the IT capabilities Ivanti offers combined with the company's clear-eyed vision of what human users are truly looking for is becoming not just a nice-to-have, but a necessity. (Puls estimates that the company has won some 22 awards in the last year for the company's bold brand relaunch and marketing vision.)
When asked about her success, Puls recounts another incident in her youth: Going around Marlboro, MA, with her father — a local politician — to the homes of his constituents, where they would drink cups of tea and talk to families about their needs. At different times in her career, Puls has "parachuted into" marketing departments in trouble at other companies, to talk to them about their problems and help them devise quick solutions to their pain points — something she says she might be excited to do again in the future. But it is the memory of her father's community service, in the truest sense of the word, that most closely aligns with Puls' mission to bring to market products and solutions that put people first.