Business Leaders Slam Trump's 'Very Damaging' Trade War as Foreign Investment Has Fallen 18 Percent
Business leaders who converged at the World Economic Forum in Davos attacked President Donald Trump's economic and trade policies, after foreign investment in the United States dropped significantly last year and American industries have noticed a negative effect.
"The trade war has been very damaging for the U.S. agricultural economy," David MacLennan, chief executive of U.S. food and agricultural giant Cargill, said at the annual conference in Switzerland, Reuters reported on Wednesday. "The longer this goes on, the worse it is," he added.
Chinese Vice President Wang Qishan, whose country has been the most prominent target of Trump's international trade war, lashed out at isolationism, pointing to Trump's "America First" policies.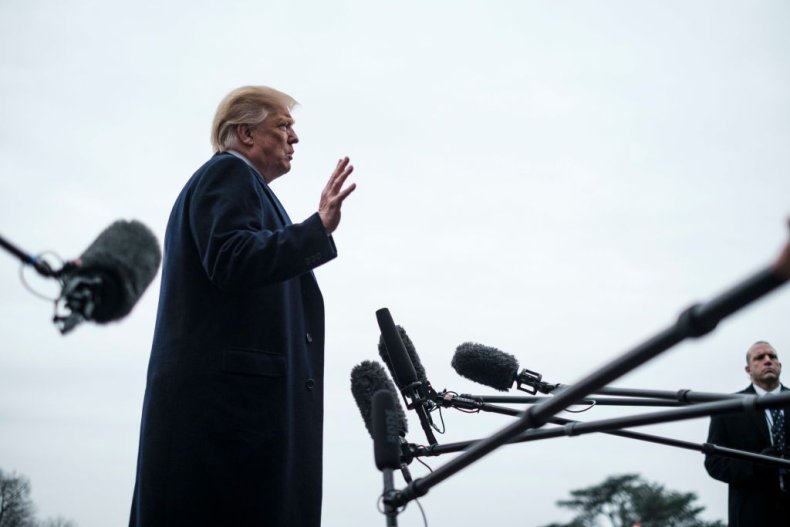 "Many countries are increasingly looking inward when making policies; barriers to international trade and investment are increasing, and unilateralism, protectionism and populism are spreading in the world," Wang said in Davos, according to the South China Morning Post. "All these are posing serious challenges to the international order. Will economic globalization move forward or reverse course?" he asked.
Trump was notably absent from the international forum this year (having cited the ongoing government shutdown as his reason for canceling his attendance), after telling world leaders during the 2018 event the U.S. was open for business. Despite dramatic tax cuts for corporations, the administration's moves to deregulate the U.S. economy and business leaders pledging to spend in the U.S. last year, international investment dropped 18 percent in 2018 over 2017, according to Reuters.
Takeshi Niinami, chief executive of Japanese brewer Suntory Holdings, told the news agency that there are some "very big emotional leaders" in the world right now, pointing to Trump. "Davos is a body to work on one voice, to give (a message that says): 'Come on, we have to be rational,'" he said. "Business should be the one to let them cool down."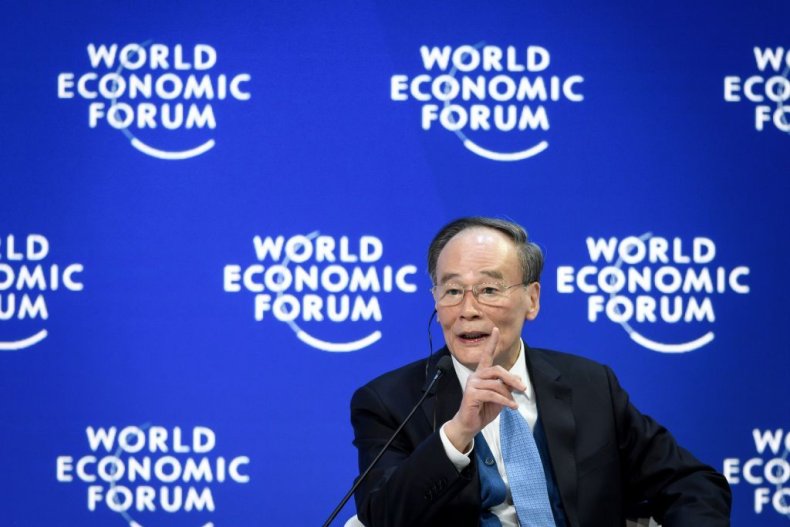 Trade tensions between Beijing and Washington have been felt around the world, as the world's two largest economies slapped hundreds of billions of each other's goods with new tariffs last year, in a battle that was launched by Trump. The White House, however, has also targeted longtime allies, such as its European partners and Canada, with additional tariffs in an effort Trump has argued will help the U.S. continue to dominate.
But billions of dollars have been lost from the U.S. economy as a result of Trump's trade policies. The American technology sector alone was estimated to have lost about $1 billion per month, and soybean farmers lost nearly $3 billion due to trade tensions. Retail, construction and manufacturing companies have also been forced to pay higher prices for metals and other materials.
Meanwhile, the Congressional Budget Office (CBO) has estimated that Trump's $1.5 trillion tax cuts and a $1.3 trillion spending bill enacted in March of last year will increase debt substantially over the next decades, according to Reuters. CBO projections predict debt could amount to more than 150 percent of GDP by 2048. The White House's Office of Management, reported The Hill, had also projected that the national deficit would exceed $1 trillion in 2019.