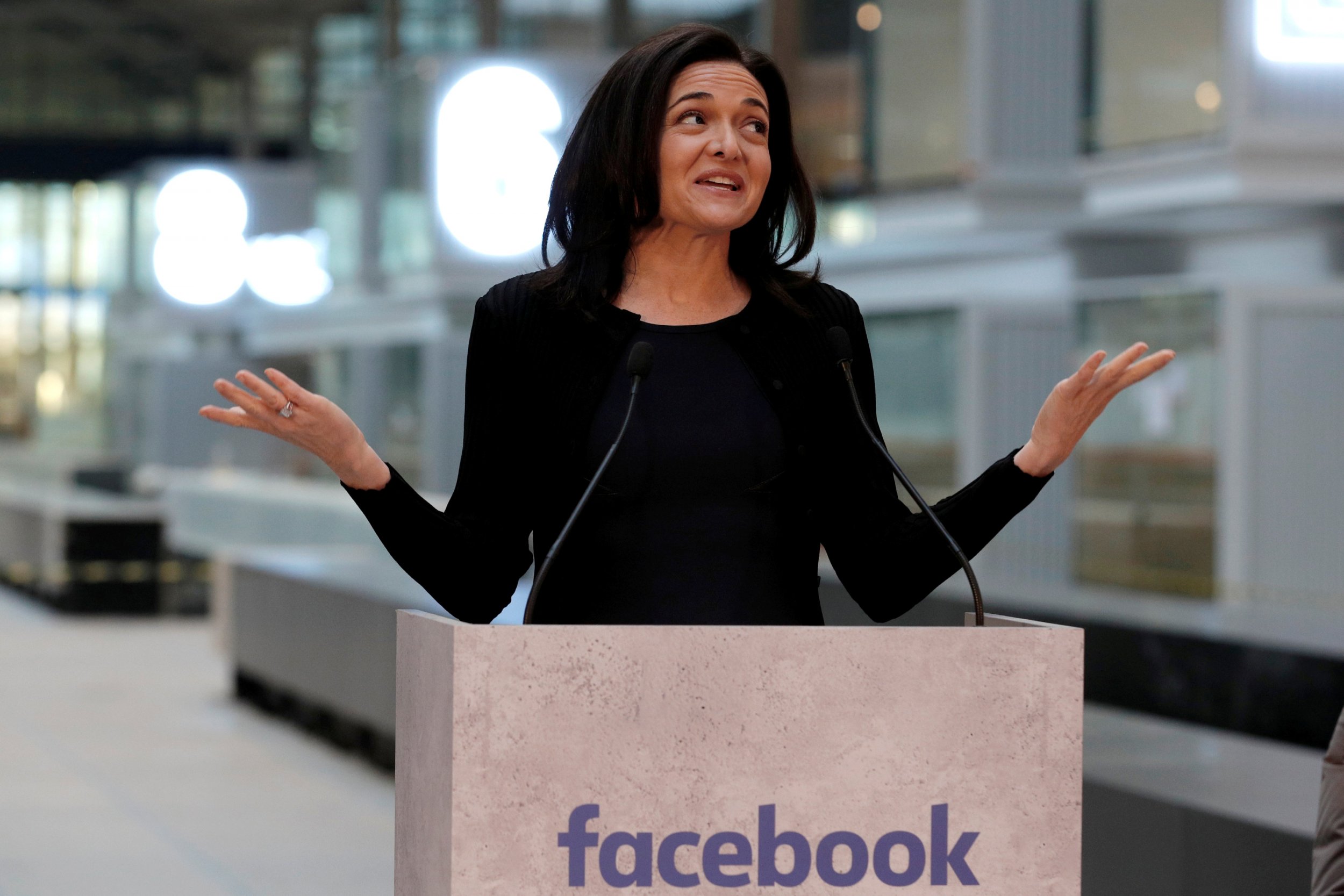 Sheryl Sandberg inspired support groups and workplace overhauls with her bestseller "Lean In: Women, Work, and the Will to Lead." Now, four years later, the chief operating officer of Facebook said her philosophy hasn't helped women get ahead: not in business, politics, in the U.S. or around the world.
"Lean In" encouraged women in business to demand more pay and promotions while also juggling housework and child care at home. Fans launched support groups inspired by the book's teachings and quoted Sandberg as gospel.
But in an interview with USA Today this week, Sandberg said criticism of her book, namely that she was addressing only problems associated with women who were highly educated and skilled, had pushed her to rethink her views of feminism to be more inclusive of low-income women and non-white women. Widowed in May 2015, she has also said she wasn't as conscious as she should have been about the challenges facing single mothers. Sandberg is touring the nation to promote her latest book, "Option B: Facing Adversity, Building Resilience, and Finding Joy," which goes on sale April 24. She wrote it with Adam Grant, a psychologist and popular teacher at the Wharton School of the University of Pennsylvania in Philadelphia,
"In terms of women in leadership roles, we are not better off. We are stuck at less than 6 percent of the Fortune 500 CEO jobs and their equivalent in almost every country in the world. There were 19 countries run by women when Lean In was published. Today there are 11. Congressional numbers have inched up a tiny bit. And so, overall, we are not seeing a major increase in female leadership in any industry or in any government in the world, and I think that's a shame," she told USA Today.
Sandberg said she still embraces a goal she laid out in "Lean In" of seeing women run half the world's countries and companies, but realizing that vision will take years.
"The reason I wrote Lean In is I think people weren't actually noticing that we had stopped making progress. I gave a TED talk and said: 'It turns out men still run the world.' And the audience gasped as if that was news. I think we made so much progress for decades, starting in the 1960s and the 1970s on, that when really the progress stopped, it ground to a halt on leadership roles, on the pay gap, on the percentage of women who are running for office, we didn't exactly notice," she said.