For many years, the writing has been on the wall. Russia's human rights abuses, invasions of Georgia in 2008 and Ukraine in 2014, alleged poisoning attacks and much else have shown the world its dangerous nature. Moscow's tyrannical leadership is focused on aggression and suppression, and risks involving the entire world into total war.
As CEO of a metal 3D printing company that provides mission-critical parts for space exploration, transportation, energy and more, I viewed Russia's repeated behavior as enough reason to not do business with the country. A state bent on causing so much destruction is not one that should get advanced American technology.
The world has seen the bravery of Ukrainians and their President Volodymyr Zelensky in standing up to Russia's recent brutal and deadly invasion. Suddenly, pulling out of Russia has become a popular thing to do. A survey found that 75 percent of Americans want businesses to cut ties with Russia. Corporations are announcing their decisions as a way of signaling that they're on the right side of history. Over 300 businesses have pulled out of the country, according to a running count by the Yale School of Management.
This is all better late than never. But it isn't the kind of leadership we need most. What defines true leadership is acting with the conviction and vision to do the right thing, even if it's not popular at the time. Gradually helping people see why your move was the right one is key to changing minds. It can go a long way toward leading people in the long run.
We are surrounded by too many people who "lead" from behind. They look to see what the polls say and then place their position in what appears to be the least risky and most accepted place. They wait too long to take principled, strong actions—and a disaster, like the invasion of Ukraine, happens. This is true for political leaders, as well as journalists, business executives and others.
But business leaders are in an especially influential position. The 2022 Edelman Trust Barometer found that business is the "most trusted institution." Across 27 countries surveyed and nearly 60 percent of consumers are "buying brands based on their values and beliefs," Edelman reported. About the same number of employees choose where to work "based on shared values and expect their CEO to take a stand on societal issues." Nearly two-thirds of investors are also looking to put their money into businesses that align with their values.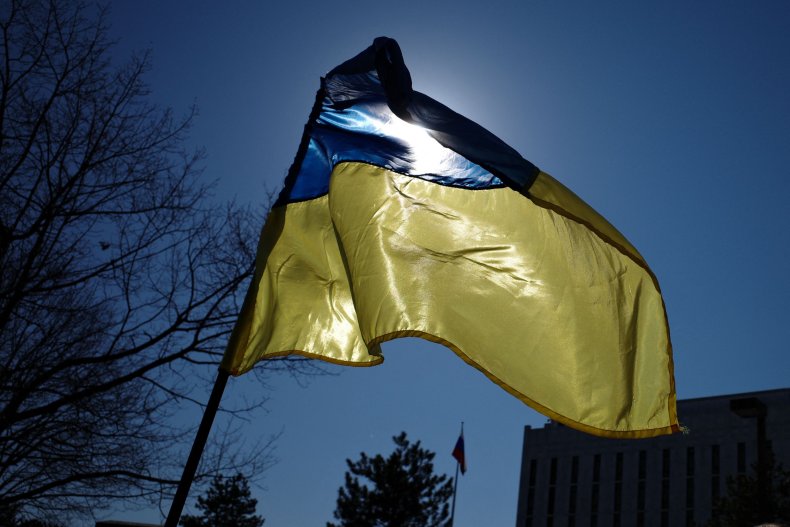 "Business must now be the stabilizing force delivering tangible action and results on society's most critical issues," said Edelman CEO Richard Edelman. "Societal leadership is now a core function of business."
This is especially true for those of us in tech, outside of social media. The survey found that technology is the most trusted sector, followed by education and health care. Social media, meanwhile, is the least trusted sector.
Societal leadership can show up in all sorts of ways, from addressing climate change to implementing fair hiring practices and more. It's a reason why I announced a vaccine mandate last spring, stressing that there are moments when business leaders must make a significant positive difference.
Imagine if major businesses across the United States and around the world had ostracized Russia after its previous provocations. The Kremlin would have faced greater fears of financial collapse before launching another invasion. The kleptocrats who profit from Russia's corruption may have exerted greater influence against such barbarism. Being left out of global commerce can contribute to anger and dissatisfaction among the Russian public, and fears of an internal uprising may have forced Russian President Vladimir Putin to rethink his obsession with overtaking Ukraine.
This is not to say that boycotts underway now are meaningless. They do make a difference. And to be clear, there remain many businesses that still have not cut off Russia. Some of these businesses are facing boycotts for not doing so.
I am among many people calling on businesses to impose Russia's complete trade isolation, stopping any trade with it or its agents. But executives also need to do more. It's important to take this moment to adopt a new way of looking at the world. It's time for a mental shift.
Russia is not the only threat to global stability, and not the only nation showing a willingness to destroy the world order. Now's the time for business leaders to consider where they will and won't do business. Short-term profit incentives, from reaching markets in certain regions, must not outweigh the long-term societal damage from failing to make the strongest, most moral decisions we can.
It's time for executives to decide whether the regimes they're dealing with—and at times, even appeasing to sell products and services to—present an even bigger danger than they realized. It is time to lead from the front.
Benny Buller is founder and CEO of Velo3D.
The views expressed in this article are the writer's own.