Busloads of Migrant Families Being Sent to Major Texas Cities Without COVID Testing
Buses full of migrants who haven't been tested for the coronavirus are being sent from Laredo, Texas, according to Mayor Pete Saenz in a story published Wednesday in Border Report.
The mayor called the situation that led to the move a "public health crisis," saying his city lacked the resources to care for the migrants—especially those infected with the virus—being sent to Laredo by Rio Grande Valley border agents.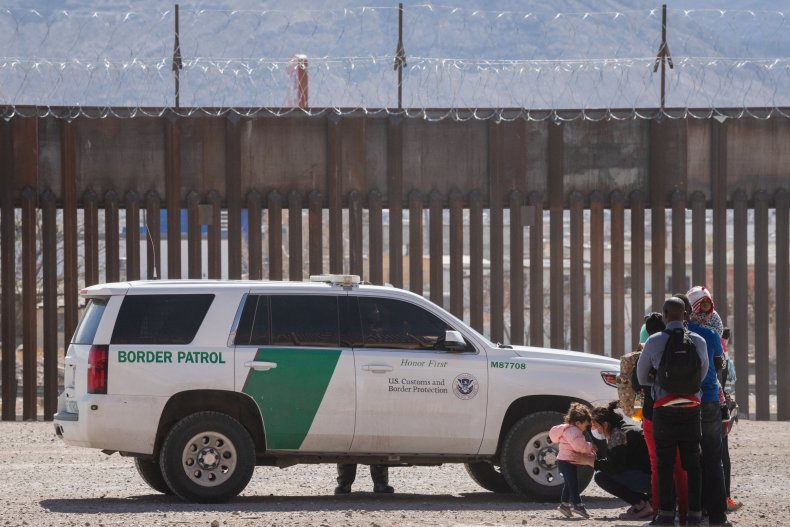 "These migrants aren't being tested. Border Patrol doesn't test them," Saenz told Border Report. "We much less don't have the infrastructure of testing and quarantining. When you test, then if they're positive, then there's an obligation there, or duty, to quarantine and that's expensive and the NGOs [nongovernmental organizations] don't really have that capacity here locally."
Saenz said bringing the migrants into larger cities was necessary because Laredo has a "waiting list" for hospital beds and the city's coronavirus cases are on the rise. He said having ill migrants coming into the city results in "actually pitting a migrant versus a resident wanting a bed."
In July, the city of Laredo filed a lawsuit against the Department of Homeland Security to stop border agents from bringing migrants to the city. The suit noted the health threat posed by migrants being sent there who had the virus. Saenz said the lawsuit indicated that 35 to 40 percent of all migrants that were being brought to Laredo by the border patrol agents had tested positive for the virus.
Even after a city-issued disaster declaration tried to stop the border agents from sending migrants there, busloads of families were still brought to the region.
Saenz said the only solution was to make a countermove and bus the migrants to other cities that have larger resources. The mayor told Border Report his city struck a deal with DHS officials that allows Laredo to hire a charter bus company to bring the migrants elsewhere.
"We entered into an understanding that we would drop the lawsuit, which we did, and then Border Patrol would deliver these migrants, about 200 or so per day, to a city facility that we leased, and then we, in turn as a city, retained a busing company to transport these migrants farther north here in Texas," Saenz told the website.
Initially, Laredo sent migrants to Dallas, Austin and Houston. The cost of transporting people to three locations became too high, however, and the city has since concentrated its relocation efforts on Austin and Houston.
Buses of migrants from Laredo have recently come into Dallas, as well as buses with migrants from the city of Del Rio, The Dallas Morning News reported on Wednesday.
So far, Laredo taxpayers are covering the bus bill, which Saenz said can run from $8,000 to $10,000 a day. However, he noted the city will try to get that money reimbursed by the Federal Emergency Management Agency.
A spokesperson for Austin's Department of Homeland Security and Emergency Management told Newsweek that to his knowledge the city is not testing any of the migrants who have arrived in the city from Laredo. Instead, he said, it's likely coronavirus testing will fall on nonprofits or other organizations that choose to help or provide shelter for the migrants.
Newsweek contacted Saenz's office for comment but did not hear back in time for publication.
Updated 08/12/21, 3:55 p.m.: This story has been updated to include information from Austin's Department of Homeland Security and Emergency Management.