Texas School Leader Harasses Michael Avenatti with Expletive Filled DMs, Suspended Indefinitely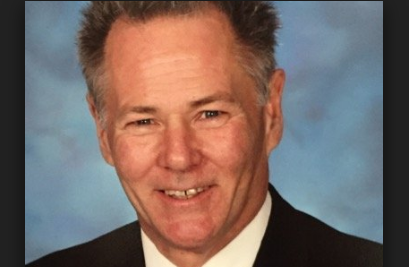 The head of a Texas private school was suspended indefinitely after sending an expletive-filled private message to the attorney of a Brett Kavanaugh accuser and an outspoken critic of President Donald Trump, Michael Avenatti.
Avenatti tweeted out a screenshot Monday of a direct message he received from Butch Groves, the head of the upper school at the Oakridge School in Arlington, Texas. Although he never met Avenatti previously, Groves wrote to Avenatti, "You are a f***ing douche bag. You lying piece of s***."
Avenatti, who is also the attorney for porn actress Stormy Daniels (whose real name is Stephanie Clifford), revealed the private message to his more than 784,000 Twitter followers before Oakridge School administrators decided to remove Groves.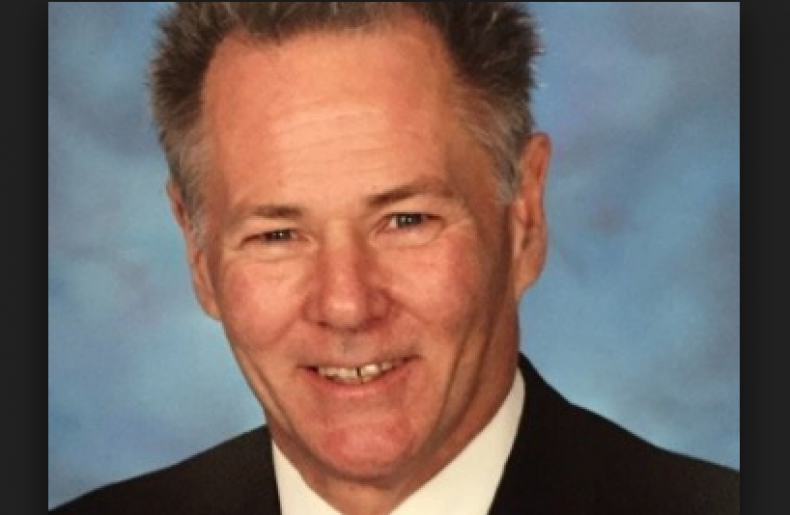 "Meet @butchgroves, the Head of Upper School at The Oakridge School in Arlington, TX. I have never met him before or communicated with him but here is his message to me earlier tonight. The parents of Oakridge must be so proud to have this man teaching their sons and daughters," Avenatti tweeted, showing a screenshot of Groves' direct message and profile picture.
Groves later admitted sending the message, according to Jon Kellam, the head of The Oakridge School, telling him he "deeply regrets his comment," The Dallas Morning News reported.
Just prior to being sent the vulgar direct message, Avenatti was tweeting about having "credible information regarding Judge Kavanaugh and Mark Judge." Avenatti revealed that he is representing another person accusing the Supreme Court nominee of sexual misconduct.
Avenatti tweeted out a "let this be a lesson to you" tweet Monday showing Kellam making a statement Monday night to parents and other community members that Groves had been suspended for his comments to Avenatti.
"Butch Groves, Head of Upper School, sent an inappropriate private message to attorney Michael Avenatti from his personal social media account," reads the statement from Kellam. "I have been in contact with Mr. Groves who has admitted to the communication; he deeply regrets his comments and the negative attention brought to the school. That said, The Oakridge School has clear policies in place regarding online and face-to-face communications. Oakridge employees are expected to maintain the respect, dignity and professionalism that is consistent with our mission. Mr. Groves' conduct was unacceptable and inconsistent with these policies and standards. I have therefore suspended Mr. Groves indefinitely as we conclude our investigation."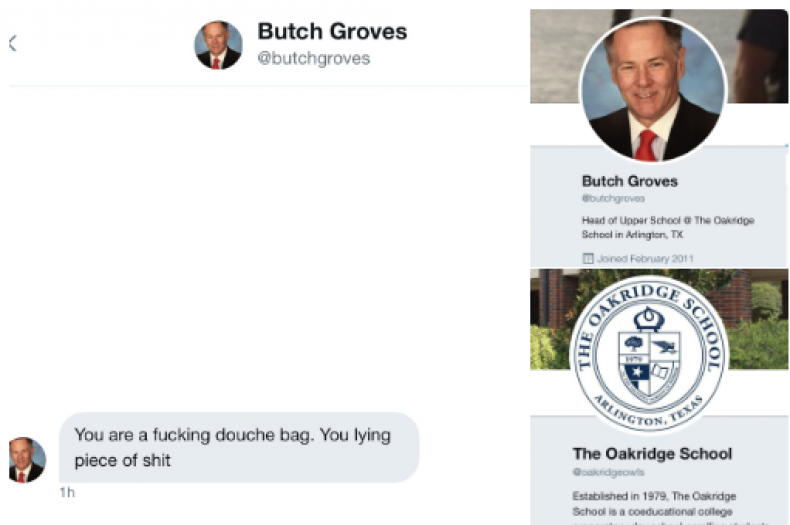 According to The Oakridge School's faculty section of the website, Groves has been employed at the Arlington, Texas, private school since 2007 and has a son who is also an alumni of the school.