Butch Jones Interested in Maryland Head Coaching Job: Report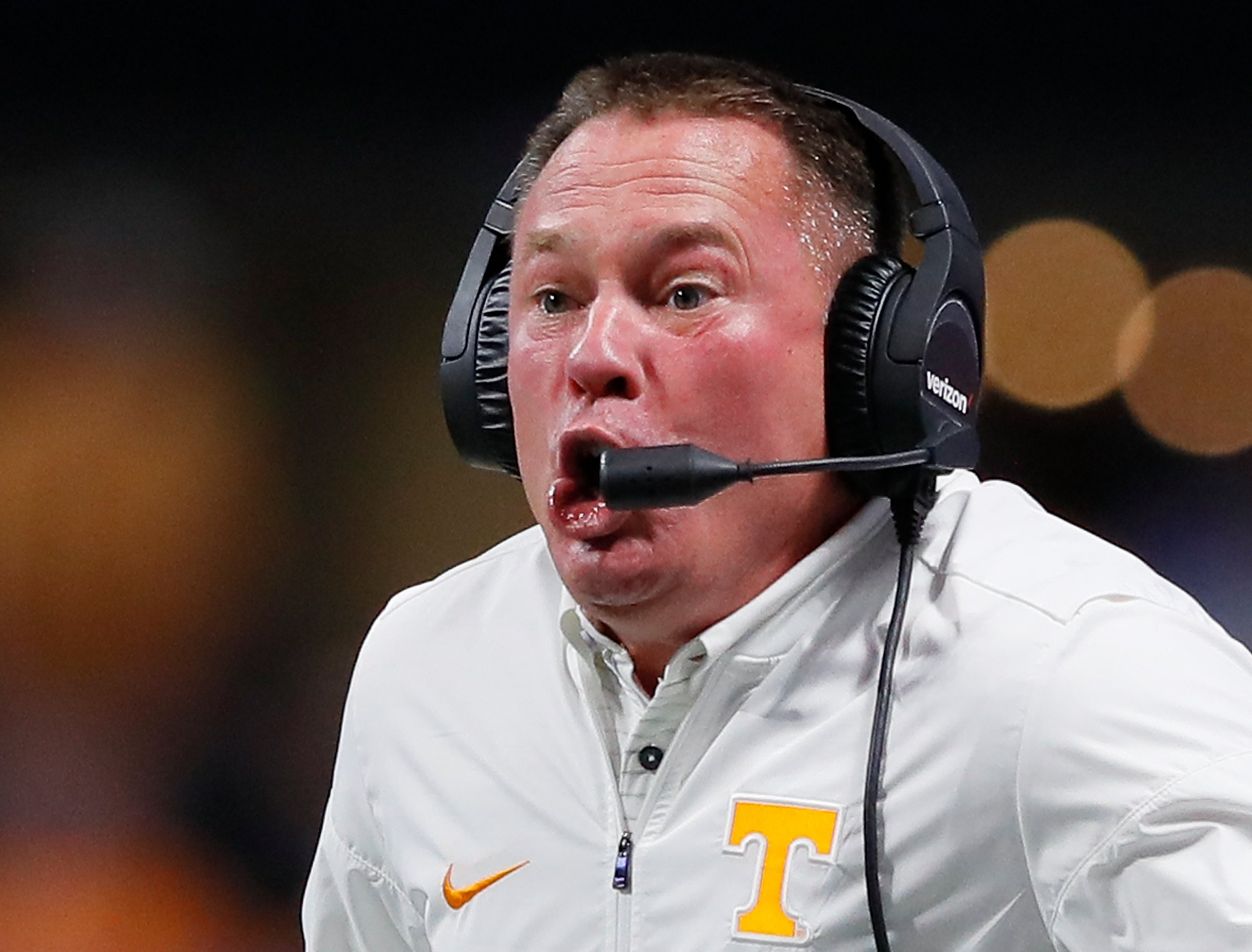 Alabama intern Butch Jones is reportedly ready to jump back into a head coaching position at a Power 5 school.
A sources close to Jones told TerrapinSportsReport.com Thursday that the former Tennessee coach is interested in the head coaching opening at Maryland.
The Terrapins fired DJ Durkin on Wednesday, four months after the death of former offensive lineman Jordan McNair during Summer training camp and one day after being reinstated as head coach following an investigation that stemmed from the incident.
Durkin was reportedly "not fired for cause" and will be paid the full buyout of his contract, according to Washington Post writer Rick Maese. Offensive coordinator Matt Canada is currently serving as Maryland's interim coach.
Durkin was placed on administrative leave in August following reports of the program's negative culture, which stemmed from the offensive lineman's death in June.
He was reinstated on Tuesday, which was met with outgrage from Maryland fans, students, polticians and even several of his own players including offensive lineman Ellis McKennie who shared his displeasure about Durkin's reinstatement on social media Tuesday night.
Jones was fired by Tennessee last November during his fifth season as its head coach. He finished with a 34-27 record during that span and made three bowl game appearances, but failed to reach expectations as his tenure progressed, which included failing to make an SEC Championship Game appearance in 2016 after beginning the season with a 5-0 record.
The Vols were 4-6 and winless against SEC opponents at the time of Jones' termination on November 12, 2017. Tennessee finished the season with a 4-8 overall record, its worst in program history.
Jones has been working at Alabama in an off-field offensive role since March.
"He's an intern, an analyst," Alabama head coach Nick Saban said in March via AL.com. "I guess we could have several names for it. He can't coach on the field. He can work with us off the field. And today was actually the first time he was cleared by the NCAA. We have these rules and I don't even know what they're called, like we can't hire high school coaches. We can't hire people that have recruited other players that we're recruiting and all that. You have to go through a process with the NCAA, and that finally got completed today."
The 50-year-old had previously coached at Cincinnati (2010-12) and Central Michigan (2007-09), which included playing JJ Watt at tight end before the future three-time NFL Defensive Player of the Year transferred to Wisconsin and switched to defensive end.