Butchers Want Government Protection From Vegan 'Terrorists'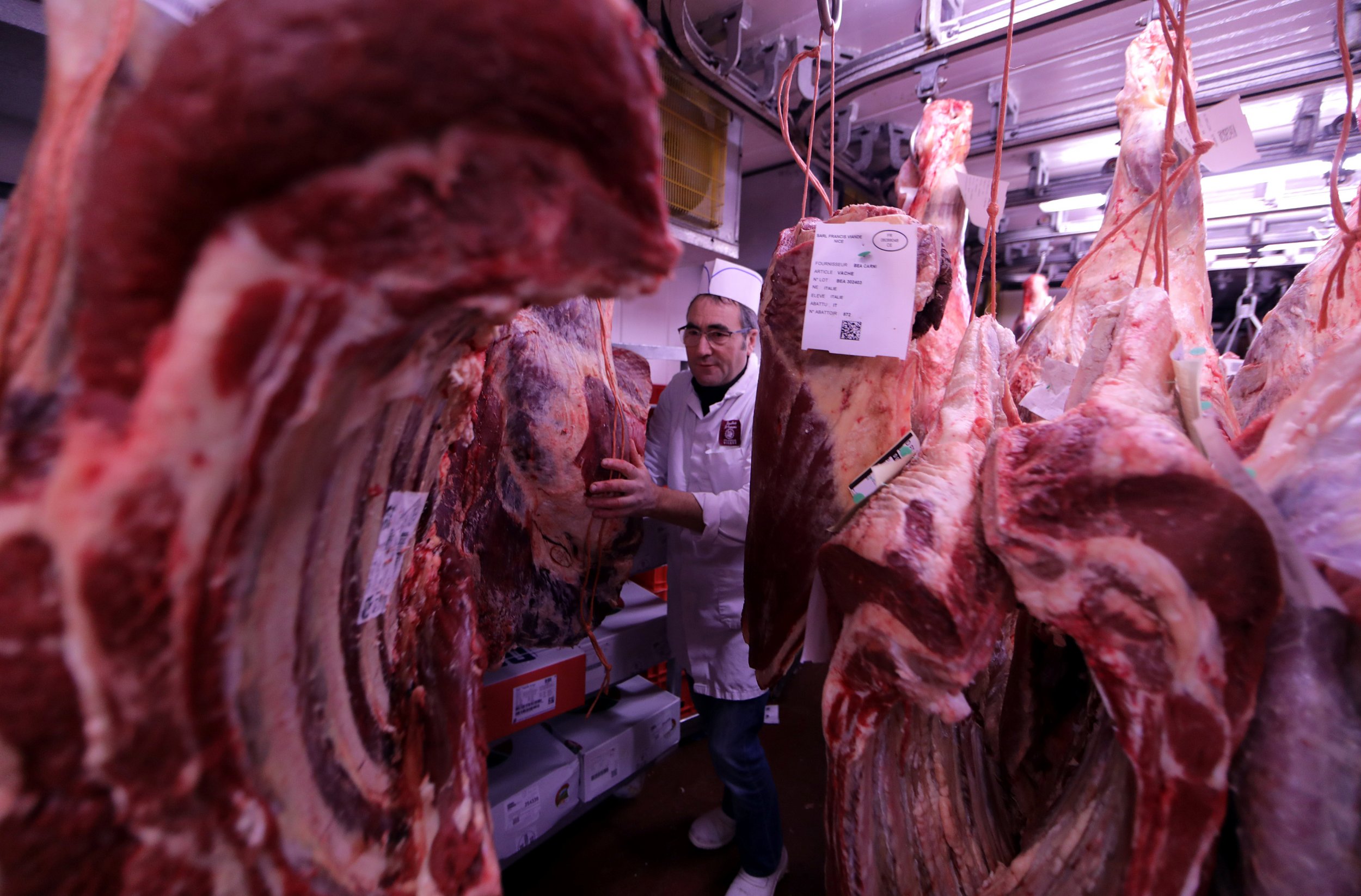 Butchers in France are calling for government protection from militant vegans, who they accuse of trying to remove meat from French menus against the will of the nation's food-lovers.
According to the French Federation of Butchers, the meat industry is battling a form of terrorism, as the country's vegans seek to impose their lifestyle through intimidation and violence, the BBC reported.
The head of the 18,000-member organization, Jean-Francois Guihard, said 15 butcher's shops had been splashed with fake blood and others had been attacked with stones, graffiti and stickers. "It's terror that these people are seeking to sow, in their aim of making a whole section of French culture disappear," he wrote in an open letter to France's interior minister Gerard Collomb.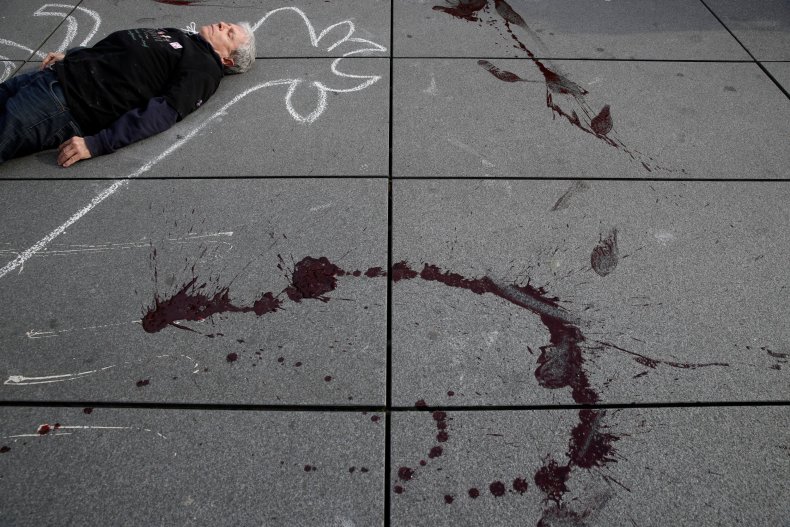 Guihard said activists wanted to "impose on the immense majority of people their lifestyle, or even their ideology," despite the fact that vegans and vegetarians only make up around 3 percent of the French population. "We let the French eat what they want," Guihard wrote, arguing that the vegan lifestyle has been "over-hyped in the media" via "fake news."
In March, a French vegan activist was found guilty of condoning terrorism after she praised the killing of a supermarket butcher by a jihadist gunman in the town of Trèbes. The woman said she had "zero compassion" for Christian Medvès, one of four people killed by Radouane Lakdim in a shooting spree and hostage-taking a week before.
"So does it shock you that a murderer gets killed by a terrorist? Not me, I have zero compassion for him, there is justice in it," the woman wrote. She was handed a seven-month suspended prison sentence.
This represents what Guihard said was rising intolerance and "bullying" of butchers. "We count on your services and support for the entire government to stop, as soon as possible, violence, physical, verbal and moral against honest professionals we are," the letter ended.
The meat industry in France is nervous as sales of its products fall. Farmers' groups have succesfully lobbied for a ban on the use of the terms "steak," "fillet," "bacon" and "sausage" to advertise non-meat products. The bill—tabled in French parliament by MP Jean-Baptiste Moreau—introduced a €300,000 ($370,000) fine for anyone falling afoul of the new legislation. The law also prohibits dairy substitute products using the terms "milk" or "butter."
After the bill was passed, Moreau—a member of President Emmanuel Macron's En Marche! party—tweeted, "It is important to fight against false claims: our products must be designated correctly."