Butt and Breast Augmentations Lead the List of 2015 Most Popular Plastic Surgery Procedures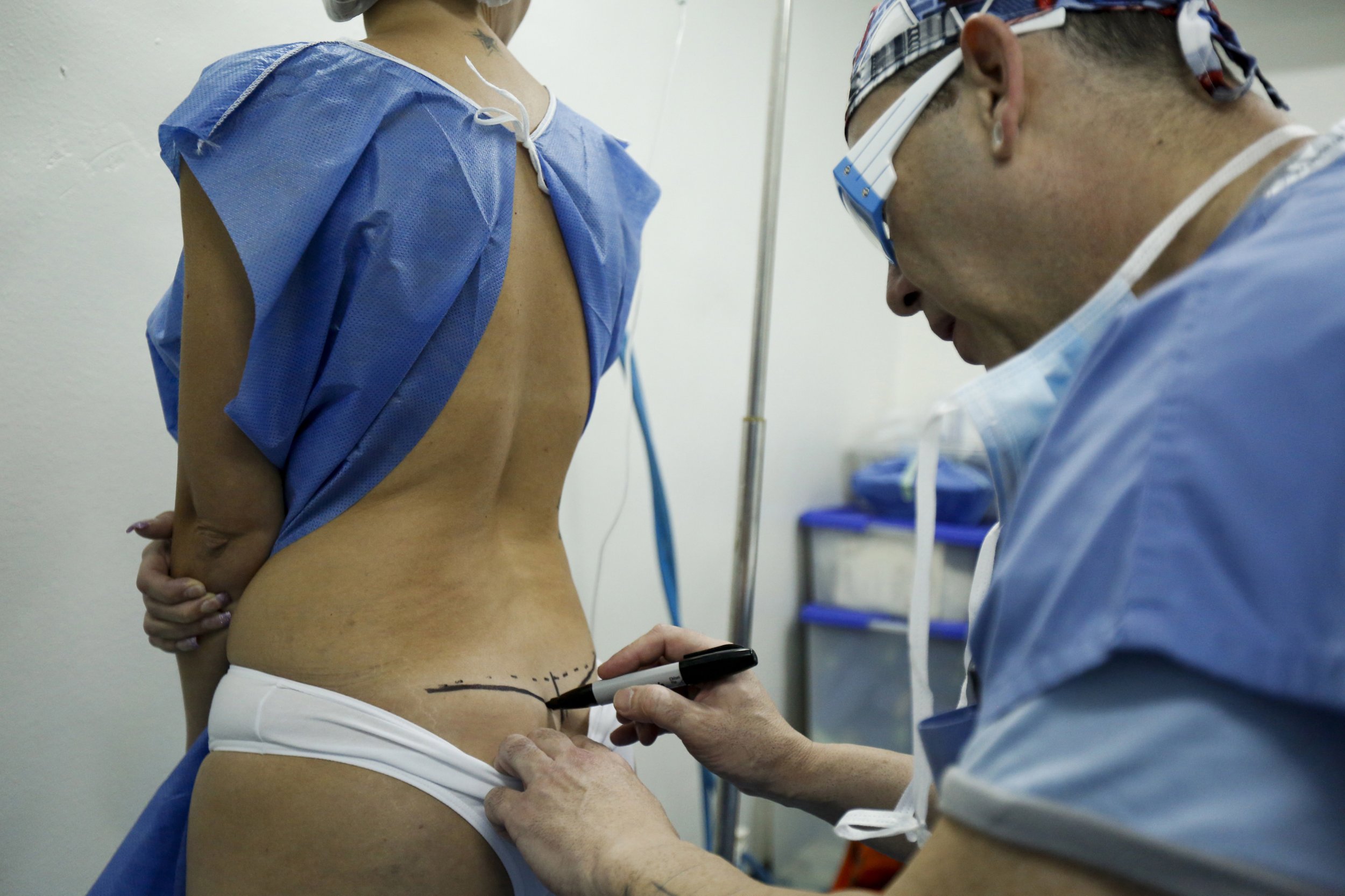 Plastic surgery used to be somewhat stigmatized, whispered about at cocktail parties when a buxom blonde, formerly not so well-endowed, sauntered on by. But today, the number of people going under the knife—and not for life-saving medical reason—continues to rise. The American Society of Plastic Surgeons just released its annual report detailing trends in cosmetic procedures over the last year. The report finds that overall the number of people undergoing cosmetic procedures has increased 115 percent since 2000. According to the organization, there were some 15 million cosmetic procedures performed in U.S. in 2015, which marks a 2 percent increase from 2014.
The top five cosmetic procedures for 2015 were breast augmentation (279,143), liposuction (222,051) , nose reshaping (217,979), eyelid surgery (203,934) and tummy tucks (127,967). The number of facelift procedures, one of the top five list in the past, fell this year. The report suggests breast reduction surgery has become more popular for men. They accounted for more than 40 percent of patients who underwent the procedure in 2015. A total of 27,456 breast reduction procedures were performed on men, a 35 percent increase from 15 years ago.
Many of the top cosmetic procedures in 2015 involved fighting the detrimental effects of gravity, such as remedying the appearance of saggy breasts and buttocks. In 2015, there were 99,614 breast lifts, up from 52,836 in 2000; that marks an 89 percent increase. The number of patients who underwent arm lifts increased 4,959 percent (17,099 compared with 338 procedures) and lower body lifts went up 3,959 percent (8,431 compared with 207) in that same 15-year period.
Procedures to boost the derriere grew to epic proportions. Call it the Kim Kardashian effect, but it's safe to say America is officially obsessed with the rear view. More people are seeking out the help of skilled plastic surgeons for butt lifts, augmentations and implants. Since 2000, the number of people undergoing butt lifts rose 252 percent. Just between 2014 and 2015, the number of butt lifts increased 36 percent. The desire for a little extra padding back there also increased; plastic surgeons performed 36 percent more butt implant procedures in 2015 compared with 2014.
The report also finds more breast cancer patients are opting for reconstructive surgery post-mastectomy. This may be partially because health insurance companies are now often required to cover the procedure as standardized treatment. According to the report, breast reconstruction after cancer treatment has increased 35 percent from 15 years ago.