Dunkin Donuts Butt Injections Kill Mother of Two in New York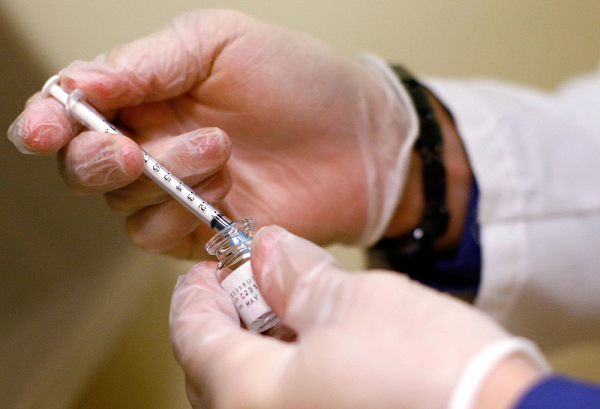 A fake plastic surgeon who police suspect is responsible for the death of a New York woman used a neighborhood Dunkin Donuts as a waiting room before botching a buttock-enhancement surgery, according to New York's CBS2 News.
Latesha Bynum visited the doctor, who performed the procedure at a Manhattan apartment two weeks before she died following surgery complications on Thursday.
The lawyer for the victim's family, Jack Yankowitz, said the phony doctor had patients wait at a local Dunkin Donuts, where he would send a fake nurse to meet them and bring them to the apartment for silicone injections.
"These phony doctors prey on unsuspecting women, promising that they will make them look like Kim Kardashian and other desirable celebrities," Yankowitz said in a statement. "Instead, these women end up with gross, debilitating deformities, amputations and, in the worst cases, death."
Bynum, 31, received injections in her buttocks and hips on July 15. The mother of two called 911 and reported feelings of dizziness and chest pains on the same night after the procedure. Shortly after being rushed to the hospital, she slipped into a coma and was later pronounced brain-dead. Bynum was placed on life support, and doctors pulled the plug Thursday.
"She went to the hospital and couldn't breathe, and whatever was in her went to her head," her brother, Tymel Bynum, told CBS2. "She was brain-dead, and she had zero chance to basically come back from it."
Upon searching the apartment where the procedure was performed, authorities found surgical supplies and drugs used to numb skin, Robert Boyce, the chief of detectives for New York Police Department said in a statement.
"This happens, unfortunately, a couple times of year, where we have these kinds of surgeries gone bad. These are not doctors. They should not be doing this," Boyce said. "We found surgical supplies that were indicative of some kind of surgery being performed as well as drugs like lidocaine. We feel this is what happened—it was a botched plastic surgery. She was given some injections."
Police have identified a suspect, but have not made an arrest.
"We have everybody identified who were players in this," Boyce said. "She went willingly. She had heard of this location from another friend of hers who had it done in February."
Medical examiners performed an autopsy on Bynum Tuesday but have not released any details as to what synthetic materials may have killed her.
Bynum's family have already filed a $1 billion lawsuit against the suspect, according to Yankowitz.
Bynum's death comes months after a phony plastic surgeon in Florida was sentenced to 10 years in prison after giving a woman buttock and hip injections consisting of Fix-a-Flat and various other hazardous chemicals.