Butterfield Will Not Run for a 10th Term in Congress; Blames Gerrymandering
Democratic North Carolina Representative G.K. Butterfield has announced that he won't run for a 10th term in Congress because of a "racially gerrymandered" map drafted by his state's Republican-led legislature.
"I have made the difficult decision not to seek re-election," Butterfield said in a YouTube video published Thursday. "It is time for me to retire and allow the torch to be passed to someone who shares the values of the district and can continue the work I have labored so hard for the past 18 years."
"Every 10 years, the North Carolina legislature enacts a new congressional map. The map that was recently enacted by the legislature is a partisan map. It is racially gerrymandered. It will disadvantage African American communities all across the first congressional district," he continued.
Butterfield added that he was "terribly disappointed" with his state's Republican majority legislature for "putting their party politics over the best interests of North Carolinians" with their map.
State Republican legislators approved the maps on November 4 with all state congressional Democrats voting against their approval.
State Democrats and legal challengers to the newly drawn maps have said that the maps group a majority of the state's Democratic voters into three districts, leaving 10 predominantly Republican districts and just one competitive district, The News & Observer reported.
The maps' challengers say the redistricting will help Republicans keep their majorities in both the state House and Senate.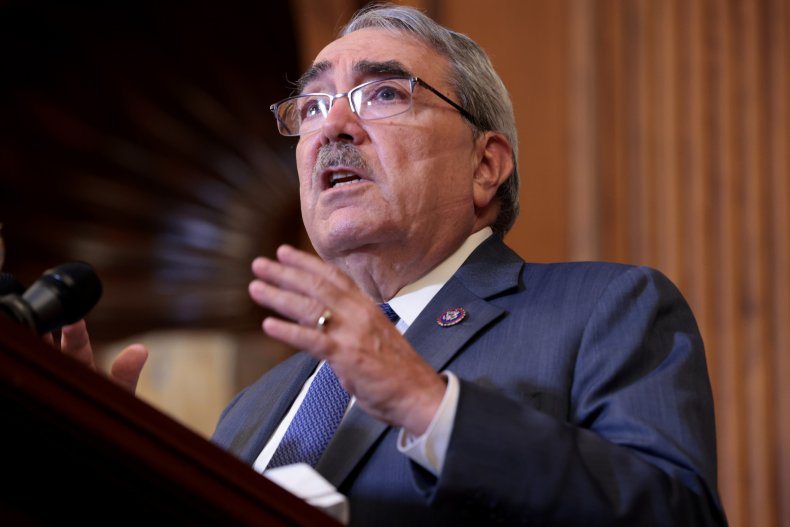 The maps take particular aim at Butterfield's district. It removes the city of Greenville and its surrounding areas out of his district and adds several rural, conservative counties on the Virginia border. The result makes the district lean much more Republican.
Two lawsuits have contested the maps, one by the North Carolina League of Conservation Voters and another by the National Democratic Redistricting Committee, a group led by former U.S. Attorney General Eric Holder.
Democrats worry that gerrymandered maps in North Carolina and other states could help Republicans recapture a majority in the U.S. House during the 2022 midterm elections.
Butterfield said he remains hopeful that courts will overturn the map and ensure that a fair map is enacted instead.
However, Michael Li, a voting rights attorney with the liberal Brennan Center for Justice in New York City, has said he worries that Republicans will win upcoming elections based on the maps before the lawsuits against them are ruled upon.
"It will likely take half a decade or more for these cases to be litigated," Li said. "In the meantime, [Republicans] get to have the fruits of your ill-gotten gains."