Buttigieg Criticizes Trump's 'Deficit-Exploding Tax Cuts,' Calls for Striking a Balance
Former Democratic presidential hopeful Pete Buttigieg took aim at President Donald Trump's signature tax cuts, describing them as "deficit-exploding" during a Thursday morning interview.
Buttigieg, who previously served as the mayor of South Bend, Indiana, appeared for an interview with CNBC's Squawk Box to discuss Democratic presidential candidate Joe Biden's economic policies. Although the former mayor was seen as an early front-runner for the Democratic nomination, he pulled out and endorsed Biden in early March following the former vice president's commanding win in South Carolina.
"The bottom line is, you have to pay for what you get, and we should be able to strike a balance in the U.S.," Buttigieg said. "But what we can't do is continue with these deficit-exploding tax cuts that we were told would pay for themselves. You can check—they didn't," he said.
Newsweek reached out to the White House for comment but did not hear back in time for publication.
As Buttigieg noted, Trump and the Republicans promoted passage of the 2017 Tax Cuts and Jobs Act by saying it would pay for itself. However, the tax cuts have actually led to growth of the federal deficit.
The nonpartisan Congressional Budget Office estimated last year that if left unchanged, the tax cuts will lead to deficit growth of $1.843 trillion over the 10-year period from 2018 to 2028. "When debt-service costs were added, the increase in the total deficit came to $2.314 trillion," the CBO report said.
"I would advise [Biden] to look at the evidence and find levels of taxation that are consistent with growth as they have been historically. And, of course, in American history the economy's grown much quicker under much higher marginal tax rates," Buttigieg said.
Democrats, and particularly progressives, have been critical of corporations and the wealthiest Americans not paying what they call their fair share of taxes. Biden has promised to increase taxes on corporations and to reverse some of the Trump tax cuts in order to invest in jobs and economic recovery.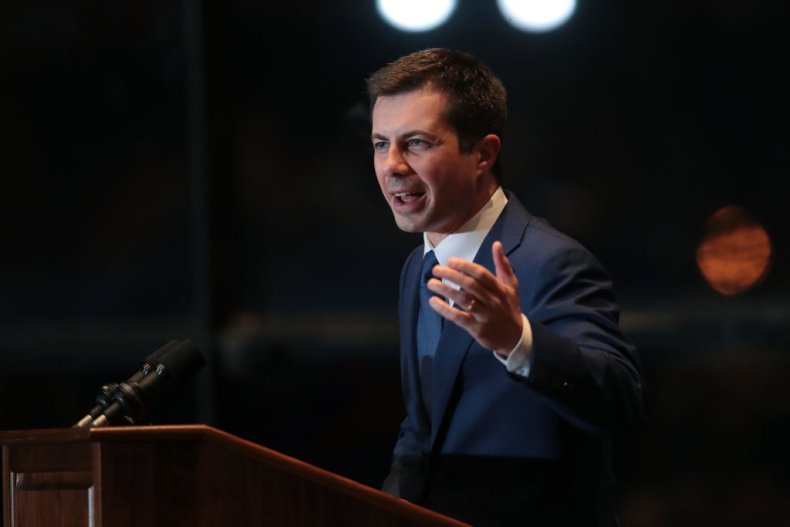 "Biden will ensure that corporate America finally pays their fair share in taxes, puts their workers and communities first rather than their shareholders, and respects their workers' power and voice in the workplace," the candidate's website says.
The site explains that the Democratic candidate plans to pay for his economic recovery plan by "reversing some of Trump's tax cuts for corporations and imposing common-sense tax reforms that finally make sure the wealthiest Americans pay their fair share."