Pete Buttigieg Says Black Community's Opposition to Gay Marriage Will 'Wash Away'
Pete Buttigieg says he expects objections to gay rights from the African-American community will fade as society progresses.
In a CNN Town Hall, the openly gay Democratic presidential candidate was asked if he thought his sexual orientation was preventing some black voters from throwing their support behind him. Buttigieg redirected the conversation to his policy proposals, which he said would overcome any cultural resentment.
"I think that a lot of these other factors start to wash away once voters understand what it's going to mean for them that [I'm in the race] versus the others [who] are running for office," he said.
He added that black voters are often taken for granted by candidates, and that "marginalized people need to stand together."
As the first openly gay Democrat running for president, Buttigieg has significant challenges his rivals don't. But it's not the first time he's had to contend with a conservative electorate, he told CNN: "I think back to my experience in Indiana when I was running for re-election after I came out in a community that's generally Democratic but also quite socially conservative. And I just laid out the case on the kind of job that I was doing."
He said he found that many people were able to grow "past old prejudices and move into the future."
"This is not an easy conversation for a lot of people who have frankly been brung up in a certain way and are struggling to get on to the right side of history."
Attitudes towards marriage equality have been shifting steadily over the last few decades: In a 2004 Pew Research Center poll, Americans opposed same-sex marriage 60 percent to 31 percent. By 2019, those numbers flipped—and 61 percent were in favor.
But African-American support clocked in at 51 percent in the most recent Pew poll—more than half but less than the national average.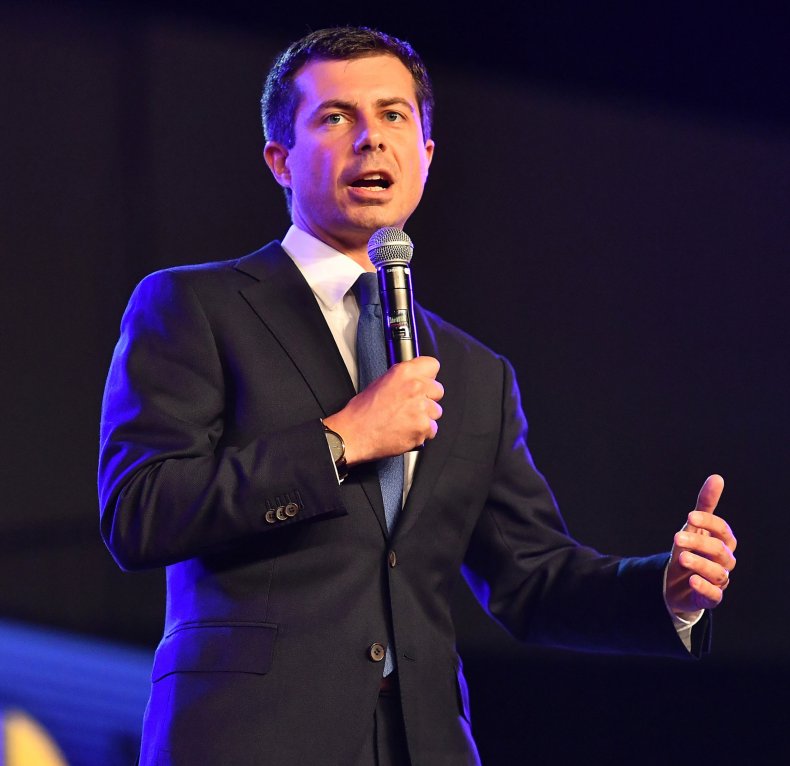 The black vote has been a subject of concern for Buttigieg: He has been criticized for his response to an officer-involved shooting in South Bend, where Eric Logan, an African-American, was shot by police investigating a car theft. The officer claimed Logan approached him with a knife, but the body camera had not been turned on to record the confrontation.
South Bend's police force, which is 90 percent white, was also criticized during Buttigieg's tenure as mayor, including for the demotion of the city's first black police chief.
Buttigieg has been working to capture the key African-American electorate, a vital voting bloc for Democrats.In July he introduced the Douglass Plan, which his campaign describes as a "comprehensive and intentional dismantling of racist structures and systems combined with an equally intentional and affirmative investment of unprecedented scale in the freedom and self-determination of black Americans."
The plan also incorporates criminal justice reform and economic investment