Buttigieg Says He Respects Ice Cube's Frustration With Dems and GOP, Makes Case for Biden
Pete Buttigieg, the former mayor of South Bend, Indiana, who launched a presidential campaign last year, spoke on Friday about the rapper Ice Cube's frustration for both political parties in how they've addressed systemic racism—but ultimately made the case for Democratic nominee Joe Biden.
"First of all, I respect the place of frustration and pain that he's speaking for and coming from," Buttigieg said of Ice Cube. "At the same time, there is a profound difference between what will happen in this country if there are four more years of this president or if Joe Biden becomes president."
Buttigieg made the comments while appearing on PBS's Firing Line. Host Margaret Hoover showed the former mayor a video that Ice Cube had tweeted on October 11, in which the rapper spoke about systemic racism in the U.S. and the upcoming presidential election between President Donald Trump and Biden.
"I don't trust none of them. No president has done right by us, so I don't trust none of them. I just know one of them gonna win, and I don't know if it can really matter to us," Ice Cube said. "We gotta just push whoever's in there, cause ain't nobody really solved our problems. People say we can't take another four years of this. Black people, we can take anything."
The rapper has said he has not endorsed either candidate, but offered criticism of Biden in an October 17 tweet, writing his campaign needed "to do way more for Black people to sure up the vote."
On Friday, Hoover asked Buttigieg to make the case for why Ice Cube should vote for a Biden-Harris ticket, which the mayor has repeatedly endorsed.
"We have a president right now who can't bring himself to utter the words Black Lives Matter, who has no problem at all using racism to divide us, and someone who is almost militantly indifferent to the largest issues that the Black community has been speaking to," Buttigieg said of Trump. "This will not change. He's not gonna suddenly change going into a second term."
Biden is building an "extraordinarily diverse" administration, one where "Black voices are taken seriously and are in roles of power and decision-making," the former mayor said.
Buttigieg acknowledged that a Biden presidency wouldn't "fix things overnight," as both political parties have disappointed Black Americans. But "this system will only change if we take steps to change it," he said, urging listeners to go out and vote.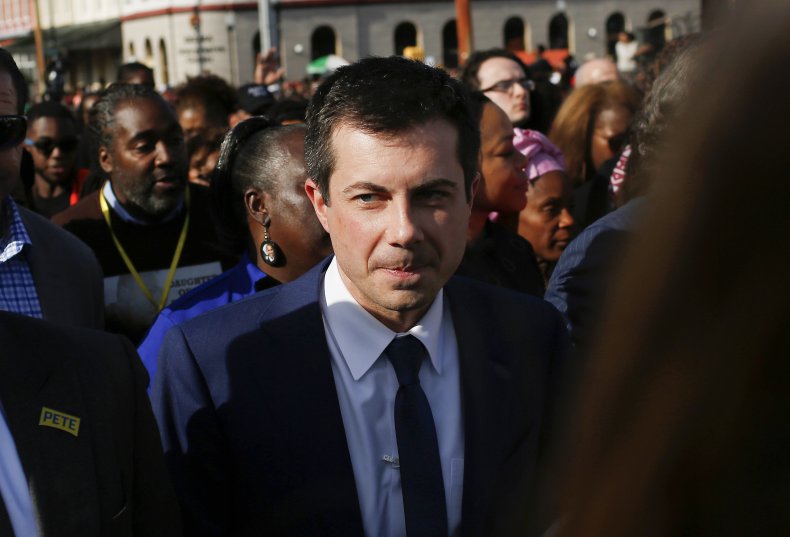 Ice Cube, on the other hand, has been vocal about another approach he's taken to enact change in the country. The rapper has come under criticism in recent weeks after people accused him of working with the Trump administration to push out his Contract With Black America (CWBA). Ice Cube unveiled the "contract" in July, which calls for various efforts to help the Black community, such as prison reform and removing federal statues.
But the rapper/actor has repeatedly said that he is willing to work with any politician when it comes to the issue of systemic racism. He tweeted on October 14 that after he put out the CWBA, both parties contacted him, but the Democratic Party said they would address the plan after the November 3 election.
The Trump campaign "made some adjustments" to its Platinum Plan, a $500 billion economic package aimed at Black voters, after talking to Ice Cube about the CWBA, the rapper wrote.
Still, social media users criticized Ice Cube, accusing him of working with the "darkside." The rapper responded, stressing that the issue of systemic racism is too important to get bogged down in partisan politics.
"Every side is the Darkside for us here in America. They're all the same until something changes for us," Ice Cube wrote. "They all lie and they all cheat but we can't afford not to negotiate with whoever is in power or our condition in this country will never change. Our justice is bipartisan."
Hoover asked Buttigieg, who ultimately suspended his presidential campaign in March, what he had learned about winning the confidence of Black voters. The former mayor responded that it was important to "meet people where they are," as many are coming from a "place of pain and frustration."
He also said that Black Americans have had a "profoundly different" experience, yet they have "shown an amazing amount of fidelity to the American project, given how it has often met them in bad faith."