South Bend, Indiana, Mayor Pete Buttigieg and Massachusetts Senator Elizabeth Warren have firmly established themselves just behind frontrunners Joe Biden and Bernie Sanders, according to a new poll of 2020 Democratic candidates.
Former Vice President Biden still holds the lead among 23 Democratic Party presidential hopefuls in an Iowa voter poll conducted by the Des Moines Register newspaper, Mediacom and CNN and released Sunday. Buttigieg and Warren, however, trail just behind Sanders, who 16 percent of likely Iowa caucus voters say is their first choice come next February. Nearly one-quarter (25 percent) of registered Iowa voters said Biden is their first choice.
Not a single Iowa Democratic voter who was surveyed listed either New York City Mayor Bill de Blasio or Miramar, Florida, Mayor Wayne Messam as their first or second choices.
Warren stands slightly ahead of Buttigieg with 15 percent of Iowa voters backing her over 14 percent with the Indiana mayor.
"That's a strong showing for Elizabeth Warren," Ann Selzer, president of the Des Moines-based Selzer & Co. told the Register. "I think that all of the publicity lately and all of the polls lately are so Biden-heavy that for her to have any metric that shows her on par (with him) ... it says to me there are people who are paying attention. Again, in a field this big, that's step one. First, you have to get people to pay attention."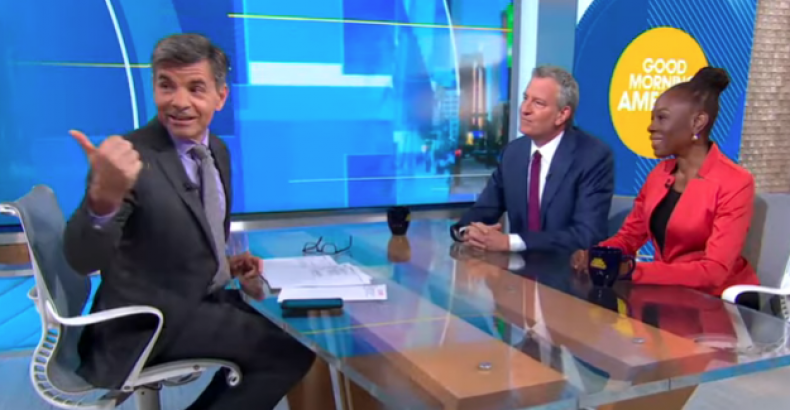 The drop off for support of other candidates is steep as no other Democratic presidential hopeful cracks double digits. The nearest candidate behind Biden, Sanders, Warren and Buttigieg is California Senator Kamala Harris, who only has 7 percent of support from Iowa voters. Seven candidates in the race have barely any name recognition or support among Iowa voters -- who will hold the first Democratic nominating contest for the primaries on Monday, February 3, 2020.
Minnesota Senator Amy Klobuchar and former Texas congressman Beto O'Rourke both hold 2 percent of Iowan Democratic support.
Biden and Sanders have fallen in first and second in nearly every poll conducted since March. And while Warren and Buttigieg have seen the most steady, significant gains in recent polls, O'Rourke has steadily fallen back.
"It's like with the vitriol and the hatred and all the bad things people say — he seems to be coming out fresh," said Patti Thacker, a Cedar Rapids poll respondent told the Register, describing Buttigieg's surprising rise since emerging from relative national anonymity just a few months ago. "He wants to get the country into a new mode and give us new hope there really is something better than what's been happening."
This latest Des Moines Register/Mediacom/CNN Iowa Poll was conducted between June 2 and June 5 and is based upon telephone interviews with 600 registered voters in Iowa who reported they will definitely or most likely vote in the Democratic caucuses next February. The poll asked respondents who their first choice is for president.
It is the first poll to account for new rules put forth by the Iowa Democratic Party that will allow Iowa voters to participate in a virtual caucus via phone or computer.