A judge in Georgia will decide whether it is legal for police to place signs at the homes of registered sex offenders warning children not to knock on their doors during Halloween.
Last year, Butts County Sheriff Gary Long ordered his deputies to put up the signs which read, "Warning, no trick-or-treat at this address" at the front of houses of more than 200 sex offenders.
But in September, three of those targeted filed a federal lawsuit against the sheriff's office. Christopher Reed, Reginald Holden and Corey McClendon, who are convicted of sex offences, say that the signs violated their state and constitutional rights and caused them to feel "fear, shame and emotional distress."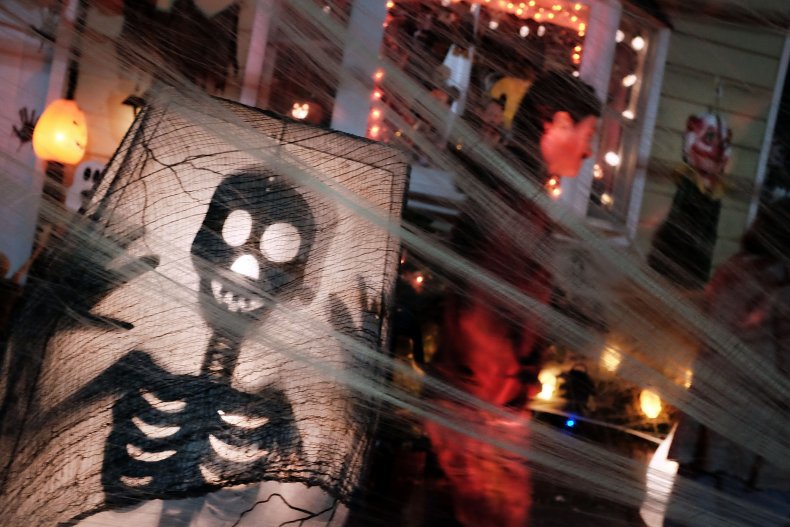 A judge will decide on Thursday if the signs can be legally be put up again this Halloween.
The trio's lead attorney Mark Yurachek said that state law did not require offenders to put up signs, and so deputies were not allowed to put them up either.
"There are registered sex offenders but they are not willing to tolerate this unlawful action by the sheriff," Yurachek told Fox News affiliate Fox 5.
He said the unlawfulness of the trespassing "is pretty clear," because deputies are coming onto their property and putting the signs up.
Yurachek added that under state law, the sheriff is entitled to put a list of registered sex offenders at his office, at the courthouse, or on the internet but this "does not allow him to go door-to-door telling people you have a sex offender living next door to you."
"I understand that there are a lot of people who think this is a great idea, who think 'Yeah this protects my kids, but what they should be thinking about is 'Does this protect my rights?'" Yuracheck said.
He said that forcing the men to leave the signs up in their yards is akin to "compelling speech," which is against the U.S. Constitution's First Amendment.
"They are individuals who have been brave enough to not be afraid to let the public know that they are registered sex offenders, but are also not willing to tolerate this unlawful action by the sheriff," he added.
Long posted on Facebook that regardless of the judge's ruling, he would "do everything within the letter of the law to protect the children of this community," WSB Radio reported.
In Monroe and Lamar counties, convicted sex offenders had to wait at the local sheriff's office during trick-or-treat hours if they did not want a sign in their yard, The New York Post reported.