Buy American? Let's Buy a Future for American Workers | Opinion
Regardless of party or affiliation, public policy makers and officials at all levels of government will promote plans to generate growth. As the economy reels from the ongoing impact of the COVID-19 pandemic, policies that direct dollars to American companies through government procurement spending are rapidly gaining traction. In either recent or upcoming remarks, Joe Biden has made and President Donald Trump is expected to make "Buy America" positions hallmarks of their policy proposals.
An idea shared by both parties is rare indeed—election year or not. This one makes a lot of sense. Taxpayers' dollars should buy goods and services needed to do the public's work while boosting the American economy. Bravo to that.
But generating jobs, while good, is just not good enough. We should ensure these funds tilt toward companies that provide good jobs for American workers.
Too many of our workers have suffered for too long through jobs that pay little, lack benefits and offer no stability. We need to incentivize better quality jobs because too many front-line workers have faced dim and diminishing prospects for prosperity and mobility. And we should eradicate the labor market discrimination and occupational segregation that left many women and workers of color toiling in sub-standard working conditions. A "Buy America" focus alone isn't enough to restack the deck to achieve these crucial goals.
Of course, many businesses are also scrambling and looking for new opportunities. Consumer spending, typically accounting for two-thirds of gross domestic product, dropped by 18 percent from February to April. That's the fastest and largest recorded drop ever. And while May showed some improvement, the ongoing pandemic keeps uncertainty in the forefront. Businesses see opportunities in public procurement contracts that offer both stability and longer-term security. The market is very large. Overall, federal procurement totals $560 billion annually. State and local governments spend another $1 to $1.5 trillion per year on purchasing goods and services.
Public procurement practices should align contract dollars with core public interest goals to generate the kind of jobs that benefit a broad and diverse workforce. The American public wants businesses to build inclusive workplaces and to provide living-wage jobs. And there is a strong case that improving job quality, particularly for front-line workers, can strengthen the competitiveness and performance of firms. But to encourage government contractors to offer good jobs, procurement officers need clear, objective assessments of job quality.
Over four years, we've developed just such a system, Working Metrics, a cloud-based data analytics platform designed with several key principles in mind. First, it relies on data that firms already have and are required to report for other purposes, facilitating consistency in measures across firms as well as minimizing reporting burden. Second, the system is built around clear, easily understood job quality metrics: retention/turnover rates, employment benefits, internal advancement, benefits and demographic profile of the workforce—these metrics can all be assessed with data available to every firm. And job quality differences among firms can be analyzed and each firm's performance displayed in an easy to interpret scorecard that benchmarks firms against other firms seeking contracts.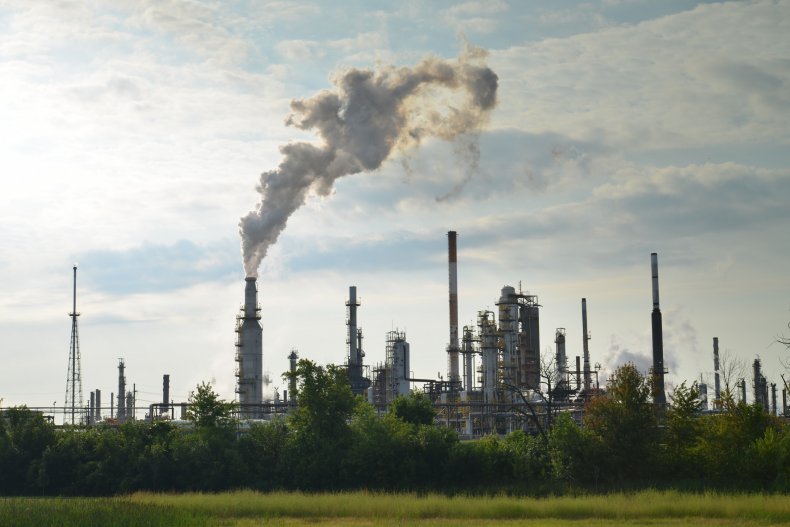 Working Metrics can also incorporate national data from the Bureau of Labor Statistics and Census to construct useful industry-specific benchmarks to assess firms' job quality performance. Comparing across firms is straightforward and objective for purposes of scoring a contract bid, and the scorecard generates insights for the business, identifying areas where improvement would lead to a higher score. Finally, policymakers or regulators can set a reporting threshold, as added complexity may not be justified for small contracts. The commitment of $1 million or more, however, should necessitate further disclosure and reporting on the companies' performance on these criteria.
We already know this approach works. Take TriHealth in Cincinnati, which issued a request for proposals (RFP) to supply $55 million in medical and surgical supplies over five years. They required bidders to use Working Metrics to share data and be rated on job quality offered to front-line workers. TriHealth officials were very sensitive to price. But they also considered job quality an indicator that a firm would be a more reliable business partner.
As a health provider and major employer, TriHealth understood the social, economic and health benefits associated with good jobs in their community. Job quality was by no means the company's only consideration. Nonetheless, the company with the top job quality score won the contract. In debriefing the competitors, two questions were paramount. Would future RFPs entail assessing job quality? And once they heard the answer was yes, how could they improve? With fierce competition for contracts, adding these criteria powerfully affects business attitudes and behaviors.
Business practices change when money talks. With the economy in a sickening slide and an imperative to address systematic bias against racial, ethnic and gender groups, now is the time to pull government procurement dollars off the sidelines and into the action for change and progress. "Buy America" is already a no-brainer, so let's use that funding to procure some of the best jobs that money can buy.
Maureen Conway is vice president for policy programs and executive director of the Aspen Institute's Economic Opportunities Program. Mark G. Popovich is director of the Good Companies/Good Jobs Initiative at the Aspen Institute's Economic Opportunities Program.
The views expressed in this article are the writers' own.