'Buy AR-15' Searches Surge After Uvalde Sparks Gun Control Debate
The number of people in the United States who searched "Buy AR-15" on Google spiked significantly in the wake of the school shooting in Uvalde, Texas.
Google Trends, which details traffic data on the internet's largest search engine, shows that in the seven days since the Robb Elementary School shooting there was, at times, a more than 10-fold increase for the term "buy AR-15" compared to the single-digit searches in the days and weeks before the May 24 massacre.
According to the data, Missouri, New Hampshire and Idaho were among the states with the highest amount of searches for the term "buy AR-15" after the Uvalde school shooting which left 19 children and two adults dead, with Texas also seeing an increase in searches.
As with every mass shooting in the U.S., there were immediate calls for gun reform. Among the calls for stricter gun laws in the wake of the Uvalde shooting was the banning of the sale of AR-style rifles, a firearm that has been used in other attacks in the country over the years.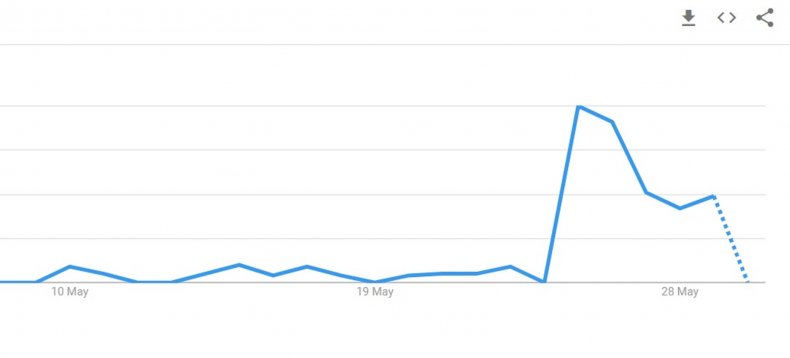 Google Trends data also shows that in the wake of other high-profile school shootings, the search for "buy AR-15" also increased, as gun owners once again feared lawmakers would push for the banning of the firearm in the aftermath of such tragedies.
The data reveals that there were also spikes in Google searches for "buy AR-15" following the 2018 shooting at Marjory Stoneman Douglas High School in Parkland, Florida, which left 17 people dead, as well as the 2012 Sandy Hook Elementary School attack that left 20 children and six adults dead.
For any major gun law to be passed, there would need to be bipartisan support from both chambers of Congress.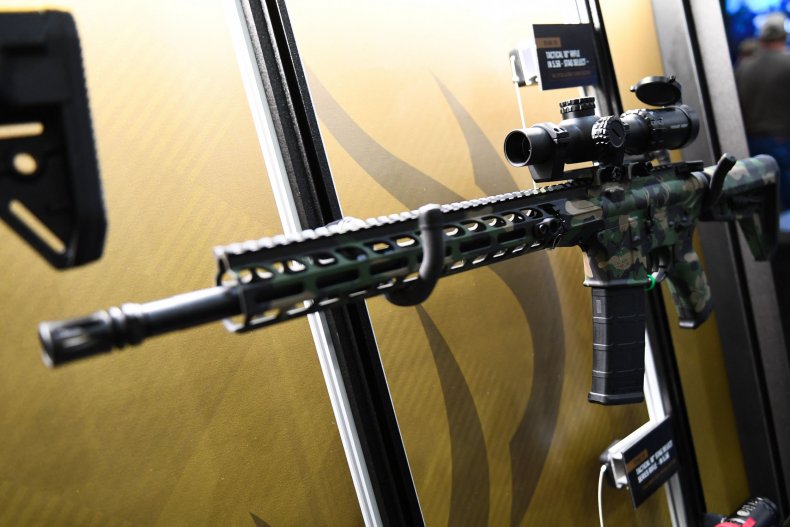 However, as in previous years, some Republicans have refused to budge on their pro-gun stance and suggested there are other ways to combat gun violence without compromising on people's Second Amendment rights.
On Tuesday, a bipartisan group of senators, inducing John Cornyn, a Texas Republican, and Chris Murphy, a Connecticut Democrat, took part in a meeting to negotiate potential compromises in order to agree on a deal on some sort of gun reform in the country.
The same day, President Joe Biden said that he would back plans to ban the sale of AR-15s in the U.S. in order to prevent mass shootings.
"He supports a ban on sale of assault weapons and high capacity magazines and expanded background checks to keep guns out of the dangerous hands," White House Press Secretary Karine Jean-Pierre told reporters.
Jean-Pierre said Biden does not support a ban on the sale of all handguns in the U.S. in response to similar proposals being put forward by Canadian Prime Minister Justin Trudeau.