Buying Facebook Stock on the Shadow Market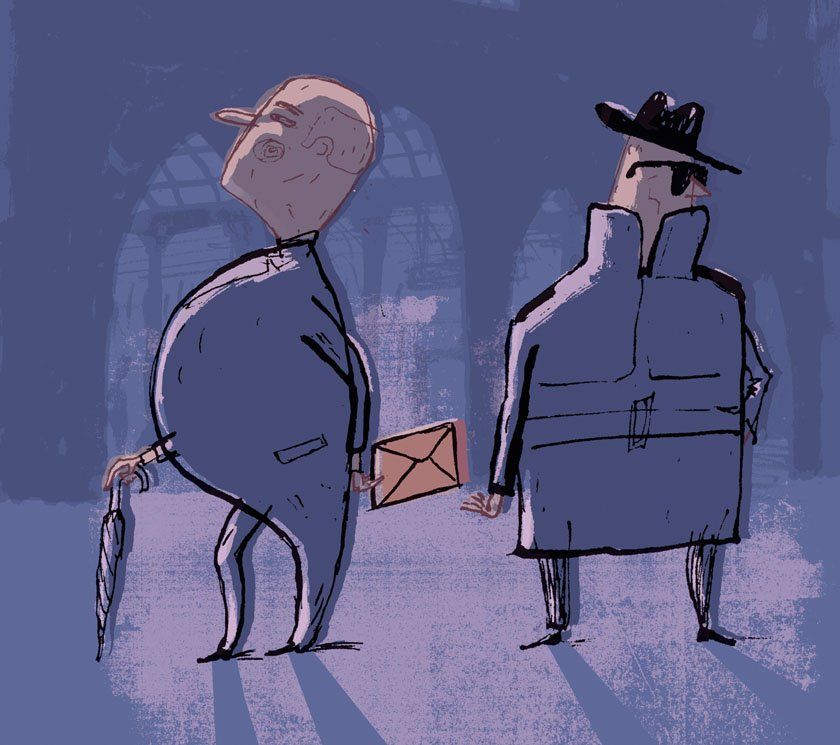 It's pretty easy to open a Facebook account. You and more than 500 million others already have. But if you'd like to buy stock in the company, good luck. Facebook CEO Mark Zuckerberg says the company probably won't be offering shares to the public until 2012,at the earliest. So it will be tough to get a piece of America's fastest-growing tech company. Unless you're rich.
In that case, you can become part of an exclusive but growing friends list. For pre-IPO tech companies, such as Facebook, Twitter, and LinkedIn, a shadow market is heating up, allowing the wealthy to purchase shares of rapidly growing social-networking companies. Over the last two years, as Facebook became more populated than America, investors grew more and more eager for a piece of the pie. But they were left frustrated by a dearth of IPOs during the recession and its aftermath. Seeing this hunger, investment houses found ways to set up funds and exchanges where high-worth investors could buy nonpublic shares, which the firms purchased from former employees. The rather convoluted system is now the subject of an SEC inquiry.
Small investment houses such as SecondMarket and Felix Investments allow investors worth more than $1 million to buy shares in Facebook and social-media welterweights like LinkedIn and Twitter. Goldman Sachs will offer Facebook shares to its high-worth clients after having joined with a Russian investor to pump $500 million into the company this week. Facebook did not respond to requests for comment.
The increasingly liquid market for private shares has created a two-tiered caste system for investors. Those with big incomes can get a piece of the Facebook action today if they want, at a pre-IPO price, while the rest will have to wait until the shares hit the boring old New York Stock Exchange. And many of those bigtime investors are, as the market for the private shares explodes. SecondMarket says that sales of Facebook shares on its trading platform rocketed to $200 million in 2010, five times as much as a year earlier. The rich people who can access these funds have good reason to be excited: the website that has allowed you to see holiday pictures of your boss's drunken children has shot from an estimated value of $7.5 billion to $50 billion in just three years. That number could jump to the $200 billion range by 2015, putting the network started up by a college kid in the league of General Electric and Google, according to Lou Kerner, vice president of equity research at New York–based investment house Wedbush.
Most of us, however, will have to wait for Zuckerberg to officially change Facebook's status to public—which means we potentially would miss an estimated fourfold increase in price. That's because the Securities and Exchange Commission does not allow typical investors to participate in these trades. The SEC prohibits private companies, such as Facebook, from selling shares on markets like the NYSE or NASDAQ. Companies that want the benefits of a traded stock need to open their books. To help guide and protect shareholders, the SEC requires CEOs of traded companies to reveal the results of their acumen, or lack thereof, every quarter, taking the investors through their profits, losses, and big decisions.
Does anyone remember the last time Mark Zuckerberg got on television to bob and weave about Facebook's earnings? Assuredly not, because it has never happened. As the boss of a private company, Zuckerberg has no obligation to tell people anything about the money he makes or how he does business.
But "accredited investors"—what the SEC calls people who have a net worth of more than $1 million—are given the option of buying securities in the dark. The SEC considers these investors to be more "sophisticated" and better able to assess the risks of a largely, unregulated nontransparent marketplace. "The regulators have set up this standard that [high-worth] investors don't need the traditional protections. I wish regular investors could participate, but legally they can't," says Adam Oliveri, a managing director at SecondMarket, which has a platform for trading Facebook shares. Traditionally the accredited-investor loophole was used by big investment houses to buy and sell exotic securities, such as the bundles of credit-default swaps that helped send the economy into a tailspin in 2008.
The market for pre-IPO stocks started up just two years ago and gained heavy traction in the past six months, according to Frank Mazzola, a partner at Felix Investments. Mazzola's firm allows investors to put a minimum of $100,000 into a fund that purchases the pre-IPO Facebook stock. The fund buys stocks from former employees of the company and early investors. When the stock does go public, Felix will distribute it to the investors. Mazzola says he is filling a gap left by a limpid IPO market. "That's really what started this market for privately traded companies to rise up," he says. CEOs of such companies as Facebook and LinkedIn still remember the feeding frenzy that helped lead to the dotcom bust in 2000, and are trying to avoid the public glare—until they know they can deliver on expectations. Moreover, going public means ceding some power to shareholders, which may be an unpleasant prospect for a CEO such as Zuckerberg, who birthed his company and is used to maintaining tight control. With the trade in shares on quasi exchanges, Zuckerberg doesn't have to cede anything.
Unlike Felix Investments and Goldman Sachs, which bundle Facebook stocks into a fund and then sell investors part of the fund, SecondMarket allows clients to buy the stock directly. Opening a SecondMarket account to buy Facebook or Twitter shares involves only a few more steps than opening a regular online brokerage account. After signing the stipulation that they are above the required income level and going through a background check, users can post Facebook shares for sale or buy them, with the typical purchase averaging $2 million, according to Oliveri of SecondMarket. The trade isn't quite instantaneous, but it usually takes less than a day.
The worry for Facebook is that the SEC could end the pre-IPO bonanza and force the company to go public as the trading begins to look more and more like traditional stocks on an exchange. This would happen automatically if the number of shareholders rises above 500. Think of it as a friends limit. Currently, there are about 350 shareholders on record, according to Oliveri. Facebook works with the funds and SecondMarket to keep the number from going past the threshold by putting the kibosh on some sales to individuals and redirecting the shares to existing holders.
Whether the firms offering Facebook shares have stepped over the line between public and private trading may be a subject of a current SEC review. The regulator has begun an inquiry into pre-IPO investment funds, says SecondMarket spokesman Mark Murphy, whose company received a request for information from the regulator earlier this week. And some regulatory experts say that these companies may have pushed the envelope too far. "It may be at this point that the stocks are being traded like public securities on an exchange," Harvey Pitt, former SEC chairman, told NEWSWEEK. "But they are not being regulated as public securities, and that is something the SEC will be interested to look into." The SEC declined to comment on the matter.
The SEC might also be interested to know how information gained by these affluent early investors may put them at an advantage over the unwashed masses who will buy the stock once the company goes public. "You are talking about a very uneven flow of information between people who are doing the selling and people who are doing the buying," says John Coffee, a professor at Columbia Law School. "These are opaque companies that are being traded, and sooner or later there is going to be a problem."
If the regulators have found that Facebook's investor friends list has grown too much too fast, the SEC could force the social network to start to disclose its financials—which effectively would push the company to go public. Zuckerberg might not like that much, but the early investors could end up with a big payday.
Buying Facebook Stock on the Shadow Market | Business