Right-Wing Media Critics Slam Buzzfeed Over Trump Assassination Joke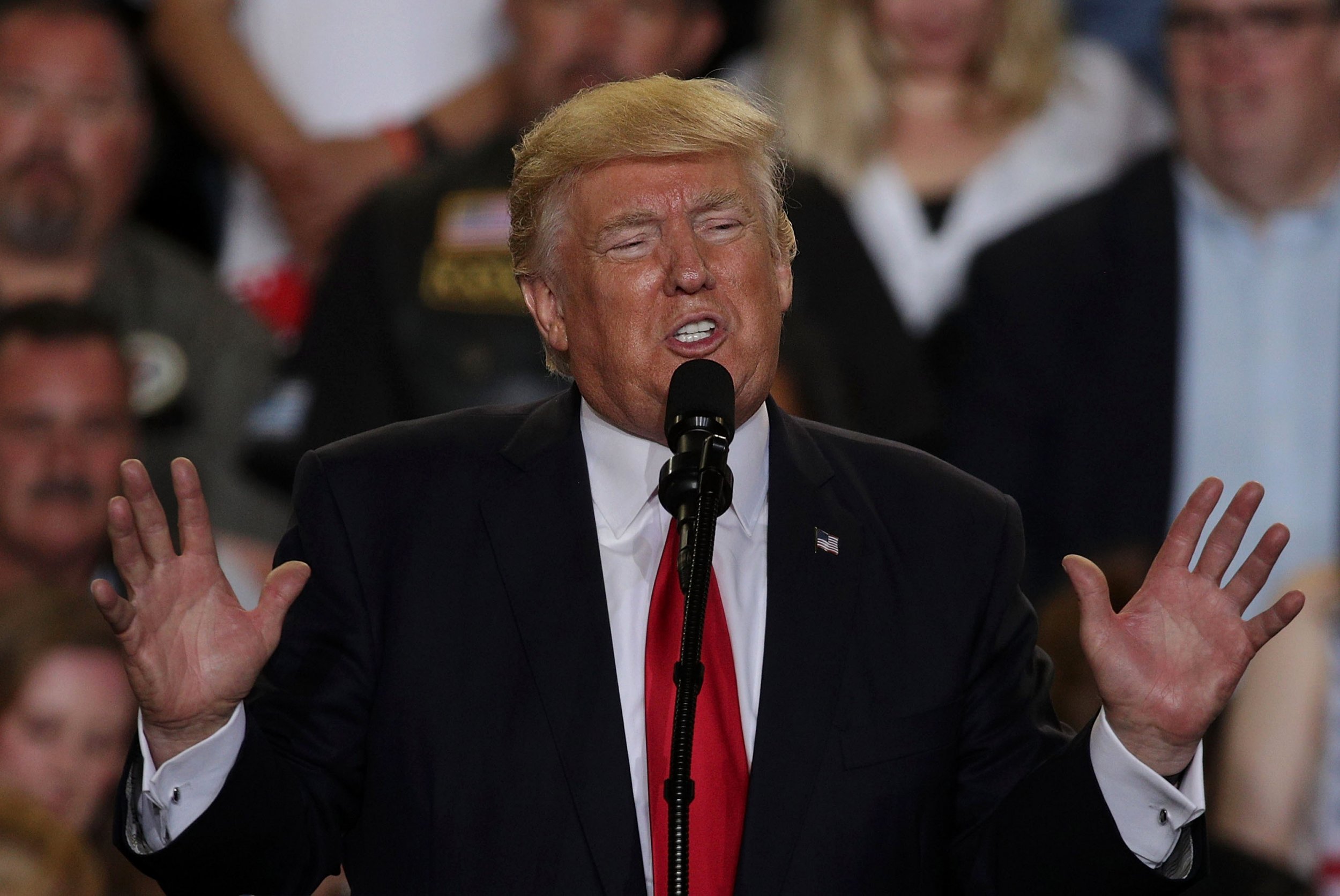 The holy grail for right-wing media critics is finding proof that the liberal coastal media is hopelessly elitist. That it loathes President Donald Trump and maybe even his supporters. That every single political reporter in New York, Los Angeles and San Francisco was emailing directly with Hillary Clinton during the presidential campaign, and that we all cried snowflake tears into our pillows as she conceded defeat.
That last part is probably true.
On Wednesday night, the right got its wish in a scoop by conservative site Big League Politics. Cassandra Fairbanks, a pro-Trump political journalist there, was given a seemingly genuine screen shot of an online conversation purportedly between employees of the Los Angeles office of BuzzFeed, the news and viral video site popular with people who have internet access and lots of free time. In that conversation (which has not yet been independently verified), conducted over workplace messaging service Slack, BuzzFeed Video social media editor Maycie Thornton jokes about the possibility of then-candidate Trump being assassinated, should he win the election.
Read more: A website on the dark web is raising funds to assassinate Trump
The joke is flippant and not especially original. It's not even much of a joke. In the screen capture of the conversation, provided to Fairbanks by former BuzzFeed employee Tim "Treadstone" Gionet, members of the Slack channel are initially discussing the probability of a Trump victory.
"i miss obama already," says one employee, attaching a redundant sad-face emoji to the message.
"if he wins we will really have to up our buzzfeed canada game," Thornton says later in the same thread. That's presumably because the anti-Trump resistance will have migrated to Canada. Or, perhaps, liberals stranded in Trump's America will look north, to the social democracy presided over by a handsome, urbane Justin Trudeau, for light unto the darkness.
"but its super scary that America could elect Trump," writes BuzzFeed social media strategist Nick Guillory in the Slack channel. Later in the same conversation, Guillory declares that he may himself enter presidential politics. It does not appear that he was being serious.
The conversation continues in this strain of mundane anti-Trump anxiety when Thornton writes, "maybe someone will assassinate him."
Guillory answers with a "lol." Such a glib sentiment likely disqualifies him from any future run for political office, if, in fact, such considerations were serious (they were almost certainly not).
"lol maycie i have thought the same thing," writes BuzzFeed employee Kari Koeppel.
The employees in question all worked for BuzzFeed's entertainment division, which is separate from its New York-based news-gathering organization. It also has a culinary video production team, Tasty. The political leanings of Tasty employees could not be determined at this time.
Fairbanks, in her Big League Politics post, treated Thronton's remark not like an off-hand, off-color comment—one that, to be perfectly clear, should not have been made—but a serious wish to have the presidential candidate killed. Compare the Slack remark, for example, to Irish magazine Village, whose cover featured a rifle's crosshairs centered on Trump's left temple, above the words "Why Not."
"Maycie Thornton wishes for Trump's assassination as co-workers laughed and cheered her on," Fairbanks wrote. She fails to mention that Slack has, in essence, become a closed-circuit social network in many offices, a Twitter without character limits, a Facebook without your aunt's links to Bernie Sanders videos. Slack is frequently used by young, media-savvy "knowledge workers" to talk freely, as at the proverbial water cooler, with the humorless boss well out of view.
Of course, screen-capturing a conversation is a matter of three or four keystrokes. And Gionet clearly had gripes with his former employer. He is described in a Business Insider profile published three days ago as "a carefree, easygoing libertarian" who was shocked, while working at BuzzFeed, by "political correctness gone amok." The profile describes a scene in which Gionet is chastized by a colleague for cultural appropriation of Native American history when he calls Justin Bieber his "spirit animal."
Gionet left BuzzFeed and now tweets in support of hard-right causes under the handle @BakedAlaska. That handle identifies him as "#1 Tucker Carlson Fan."
Carlson, the Fox News host, invited BuzzFeed editor Ben Smith on his show on Wednesday night to discuss the site's political leanings.
Responding to Smith's comment that "people do not get into reporting because they are political activists" but because "they are interested in reporting," Gionet tweeted: "Ben is lying, I was treated very unfairly at BuzzFeed when I came out as a Trump supporter. They openly wish someone will assassinate Trump."
In any case, Thornton could have been forgiven for thinking that strong anti-Trump sentiment would be allowed at Buzzfeed's workplace; back in late 2015, Smith wrote in a memo to his employees that, as far as coverage of Trump's then-improbable campaign was concerned, it was "entirely fair to call him a mendacious racist." More recently, the site published what has come to be known as the "Golden Showers" intelligence dossier, which describes lewd sexual acts in which Trump, as a private citizen, allegedly participated at a Moscow hotel. BuzzFeed was criticized for publishing the unverified dossier, which virtually all other mainstream sites refrained from doing.
Read more: Thirteen things that don't add up in the Russia-Trump intelligence dossier
Although Carlson and Smith did not discuss the Thornton message about a Trump assassination, the far-right will likely do its best to play up the outrage. Already, alt-right leader Mike Cernovich has written a Medium post based on the reporting by Fairbanks. "What if someone Breitbart said this about Obama?" wondered Cernovich, a master of stoking right-wing anger at so-called media elites.
In an emailed statement, BuzzFeed spokesman Matt Mittenhall said, "While the remark in question is regrettable, it was made in private by someone who is not a reporter nor even an employee of BuzzFeed News. Attempting to turn a throwaway comment from an entertainment employee into evidence of bias at an affiliated news division is ludicrous."
Right-wing critics, however, are unlikely to care much about that distinction. To them, the Slack interaction is a cancerous bias that has metastasized not just across the various divisions of BuzzFeed but, indeed, the entirety of the media establishment.
Thornton has wisely made her Twitter account private, as have Guillory and Koeppel.