BYU Honor Code Office Sit-In: Advocating for Change Is Worth Any Consequences, Students Say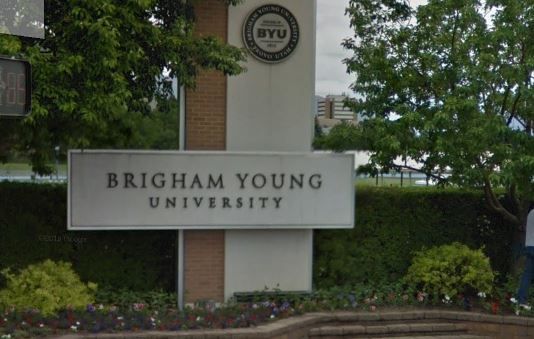 An Instagram account highlighting students' experiences with the Brigham Young University Honor Code Office has put the school in the national spotlight. Now, the Restore Honor Movement is hoping to keep the momentum going with a sit-in.
Joseph Smith, one of the sit-in organizers, told Newsweek the demonstration came about naturally and is the convergence of several groups of students.
"We all personally know people hurt unjustly by the Honor Code Office, but as more stories gather we are seeing that there is a systemic issue, rather than it being the exception to the rule," Smith said. "The big issue is that if the Honor Code and the corresponding office is [intended] to help encourage and teach students to live a higher moral life, it's failing."
Caitlyn Hartung, Kayla Gough and Smith all decided to attend BYU for the same reasons. They wanted a quality education for a low price at a place that fostered their faith within the teachings of the Church of Jesus Christ of Latter-Day Saints. But they argue the Honor Code Office is a stain on an otherwise great educational institution.
Newsweek subscription offers >
"It's just a such a stressful environment to learn and live in," Gough told Newsweek. "You can make mistakes that have zero impact on anyone's ability to learn or be at school and then be kicked out."
Caden, who left BYU for a job opportunity in Las Vegas and only wanted to be identified by his first name, said his sister was put on suspension for six months because she didn't turn her roommate in for having a group of friends in her room. Caden was "disgusted" at the way his sister was treated and told Newsweek that his parents, who he described as "pretty strict Mormons," raised them to know right from wrong.
"They put her account on hold so she couldn't register for classes. They forced her to talk about the law of chastity with them for six months to determine if she 'repented,'" Caden said. "They held her education over her head and threatened her multiple times with kicking her out of BYU."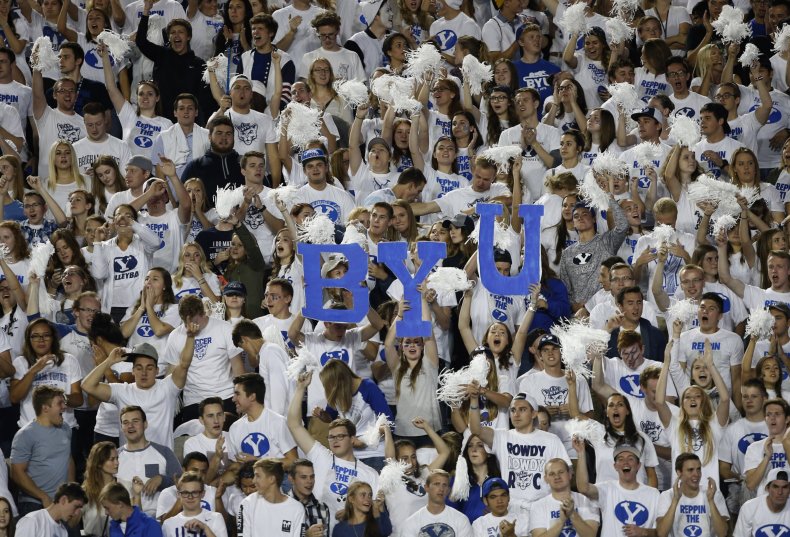 Newsweek subscription offers >
Caden noted that students sign the Honor Code, support the Honor Code and even choose to attend BYU specifically because they want to be in an environment "uplifted by an Honor Code." However, he would remove the requirement forcing people to report the infractions of others, making it solely a self-reporting system.
Reporting others' indiscretions was a responsibility Hartung found particularly difficult to bear as a Resident Assistant for on-campus housing. Her only visit to the Honor Code Office was during a campus tour, but knowing what could happen inside caused her to make the "conscious decision" to try and avoid turning people in.
"I know it has the potential to ruin academic careers and I didn't want a stupid mistake made in someone's freshman year of college [to] mess up their whole lives," Hartung told Newsweek. "That is so much power to hold and it doesn't feel right to be able to affect someone that much."
Sant, similarly to his peers, chose BYU because of its values and said he was horrified when he read some of the stories on the Instagram page, which he told Newsweek made him feel sick to his stomach. However, he didn't sign the petition and does not plan to join the sit-in. While he supports an investigation into the Honor Code Office and agrees changes, including reporting others, could be "fantastic," Sant said he doesn't feel that's what the movement is after.
"Some people were frustrated because they broke the Honor Code and were expelled from the school and they felt there should be some opportunity for forgiveness," Sant said. "While my personal opinion falls in concordance … we shouldn't have expected anything different, at least with the results to the final outcome."
As his peers posted messages on social media calling for accountability with the Honor Code Office Sant published a post on Facebook defending the Honor Code. He called it "painful" to realize people around him were doing "horrific acts" but said he vocalized his support for the Honor Code, which makes BYU distinct, because he felt it was under attack.
"It was definitely hard to share my opinion because I knew what people would initially think if I expressed my views. They would see me as merciless, apathetic and close-minded," Sant said. "Thankfully, most people who participated in our Facebook discussion were civil in their comments and understanding that people could have differing viewpoints, and for that, I am very grateful."
The issue of civility within the discussion about the Honor Code Office wasn't confined to online forums, and Hartung explained that honor is still at the heart of the movement.
"Peacefully declaring what we think needs to change is a more effective approach in this situation than a chaotic protest," Hartung said. "We still want to show the university the respect it deserves."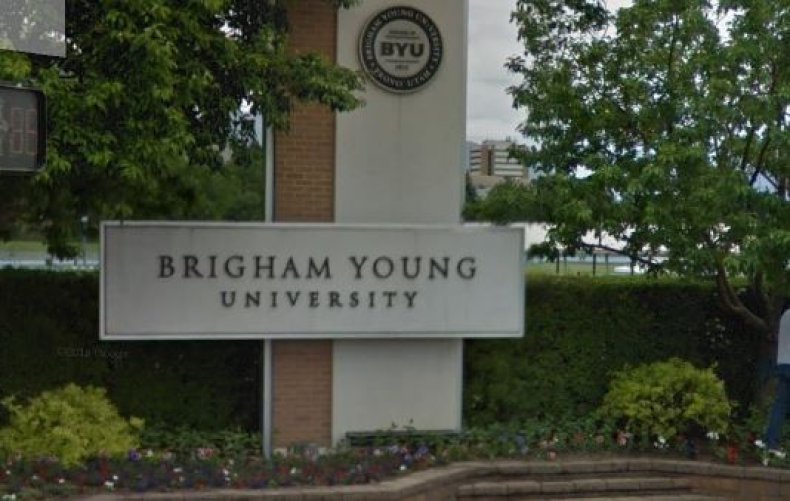 Smith agreed the movement isn't meant to "take a black marker to the Honor Code" and characterized it as improving upon the values BYU already supports. He told Newsweek the movement's goal with regard to the Honor Code Office is to restore accountability.
"I think my freshman year I would have been afraid," Gough said of participating in the sit-in. "But, I'm a junior and I know my rights. If simply criticizing a university's method of enforcing policy is enough to lose me my degree, then that in and of itself is a reason to speak out."
Hartung shared Gough's concerns about possible repercussions for her advocacy. The thought that protesting could come at the expense of her degree was unsettling, but she was willing to take the risk.
"If I do get in trouble for standing up for what I believe in, and I am penalized, I will know that I have done everything right," Hartung said. "That I am standing for truth and righteousness, which is what I have been taught to do my whole life."
Smith and Caden told Newsweek that they thought the school had listened to the movement and, that at the very least, some changes would be implemented. With students who've done research for professors, served as teaching assistants and have professors and administrators for parents in the movement, Smith said organizers are "pretty confident" they have support where it counts. After his "wonderfully productive meeting" with administrators, Smith was encouraged to continue those discussions.
"Students can actually have a voice at BYU. It worked with Title IX," Caden said. "I don't think they'll give us every concession we're asking for, but I do think some positive change will come of this."
Gough, Sant and Hartung, however, took a slightly different stance. While they agreed the school is aware there's an issue and that students are speaking out, they don't see significant shifts happening.
"I don't think the university wants to change and I think they see the problem being misinformed students, rather than people who are paying to be at an institution and then being afraid that one mistake will make all their effort worthless," Gough said.
BYU Honor Code Office Sit-In: Advocating for Change Is Worth Any Consequences, Students Say | U.S.