BYU Professors Dismiss Anonymous Blog's List of Professors to Avoid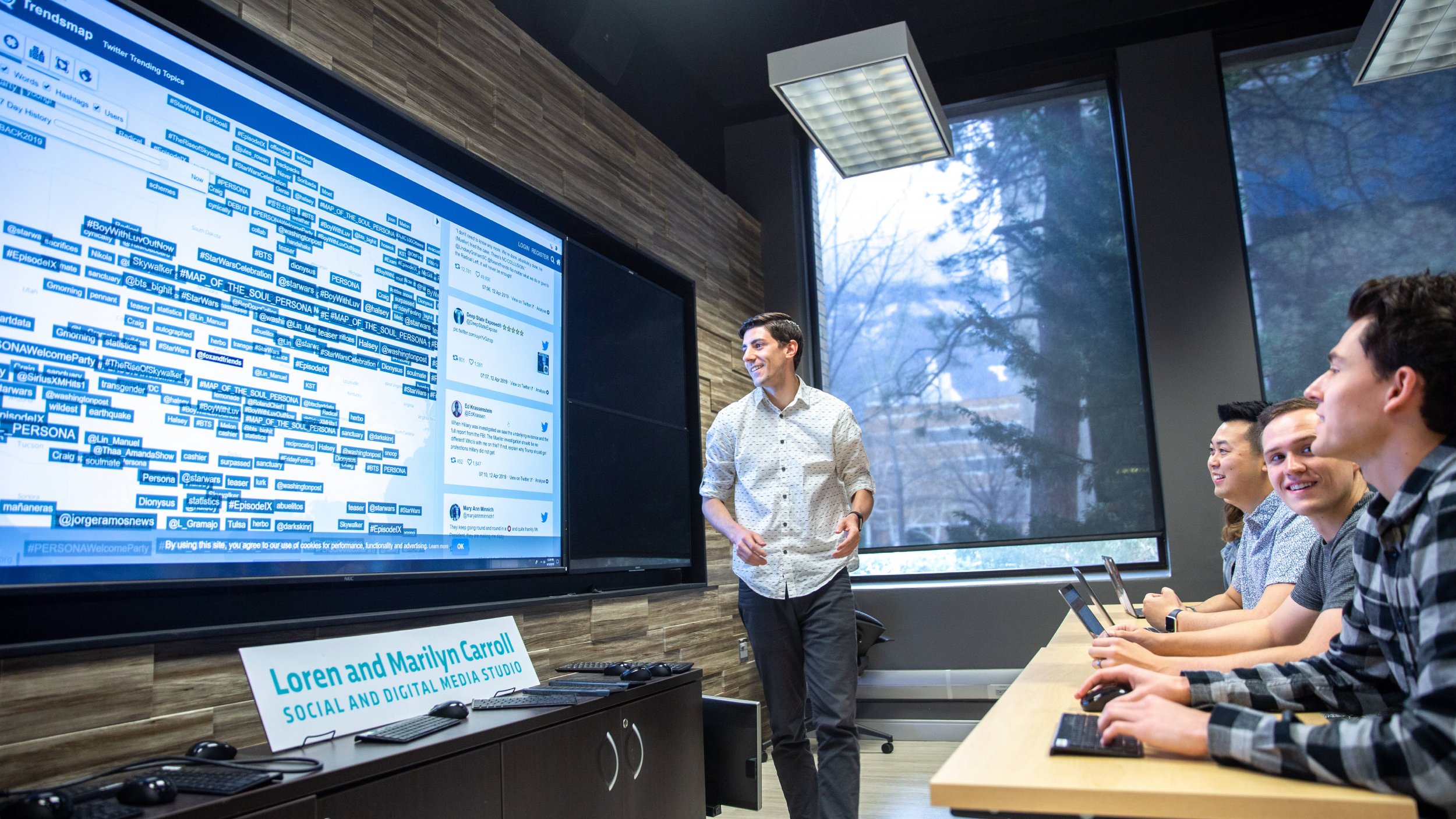 Brigham Young professors were largely unbothered after they were included on a list of teachers to "avoid." Published anonymously on the Righteous Dominion blog Sunday, the list predominately targeted professors for their political views and opinions about the LGBTQ+ community and President Donald Trump.
Over the years, several websites published names of professors for their perceived biases, lists that garnered national attention, support and criticism. When it came to the recent BYU list, the professors defended themselves against the criticisms and were joined by many who praised them for being quality educators.
Dale Cressman, the associate director for Student Learning and a Communications professor, told Newsweek on Tuesday he knew a few of the people on the list and was "honored" to be among them. He even wondered why he was listed as No. 7 and not No. 1.
As for the blog, he categorized it as "fringe" and "extremist" created by people who "clearly misunderstand" the roles of higher education, journalism, and the Church of Jesus Christ of Latter-day Saints. The post, he said, suggested the author's wrongly conflated being a good Church or BYU faculty member with being a person who embraces conservative politics and politicians.
"Likewise, they're apparently unaware that our university leadership and faculty embrace diversity and inclusiveness," the professor said. "…Finally, they are cowards for slandering people they don't know while remaining anonymous."
People included on the list, who the bloggers deemed "unworthy" of a faculty position at BYU, also served in church leadership. Cressman pointed to Professor Ed Carter, who served as Stake President.
Carter was given the No. 3 spot because of two articles he wrote. In one, he said a Utah bill "would undermine the role of news in society," and in the other, he opined that Trump had a disregard for international law.
"We should debate that point on its merits … as opposed to saying, 'That's a dangerous person and we have to avoid them,'" Carter said.
The Communications professor didn't take the blog post seriously and as a believer in the "marketplace of ideas" he supported the bloggers' right to pen their opinions.
There was one piece about it that bothered him, which was the same issue Cressman had. Some people claimed the professors weren't loyal Church members. He said he was "disappointed" some people couldn't tell the difference between opinion and testimony.
When Comparative Arts & Letters Associate Professor Matthew Ancell read the blog post, he was relieved because he initially thought it had to do with teaching performance. His wife was "proud" when she found out find out he took the No. 6 spot because he attended a protest where former Utah Representative Jason Chaffetz wanted Trump investigated.
"I don't put much stock in this weak attempt to shame or scare professors by some self-appointed 'guardians' who refuse to identify themselves and hold no authority in the university or its sponsoring church, and who also fail to recognize that those who do hold authority have deemed these professors worthy of their positions," Adjunct Professor Lee Essig, No. 9 on the list, who was initially concerned it was about teaching performance, said.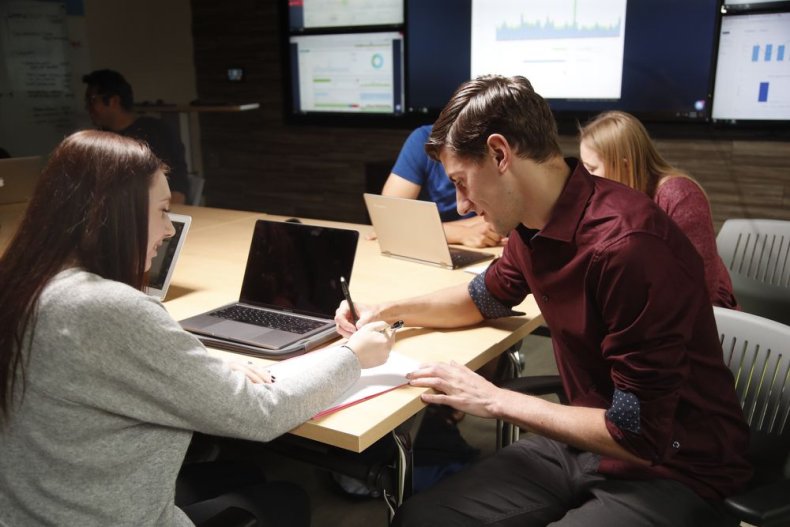 The No. 1 spot was reserved for Communications Professor Adam Durfee, who told Newsweek he likely was the "initial target" because he checked every box of the list's criticism. He's anti-Trump, pro-LGBTQ+ and pro-progressive policies in The Church of Jesus Christ of Latter-day Saints.
Righteous Dominion's specific problem with Durfee was a tweet he penned, calling a comment about the LGBTQ+ community and Mormonism by Imagine Dragons' Dan Reynolds, who is a member of the church, "really powerful."
"For me, it doesn't put me at odds with my Church and religious tenets, but perfectly in line with them," Durfee explained. "Loving and accepting people is the baseline of Christianity and I want students in my classroom to know that they are loved, accepted and respected. I certainly hope an understanding of those views wouldn't lead people to avoid my classroom, but flock to it."
If striving to foster freedom of speech and exploration of ideas makes him "unworthy" of teaching at BYU, he said either he or the bloggers need to "rethink the purpose of this university."
Essig acknowledged it can be "annoying" to feel like a professor is "preaching politics more than course content" so it's something he's careful to avoid. When he does give his opinion, he told Newsweek it's "grounded in the literature we are discussing" and not simply his personal view or preference.
"It was the professors that challenged my own ways of thinking that really made a difference in my education," Essig explained. "I am who I am in large part because of the people who taught me to look beyond my own experience and see the beauty, not fear, in diversity."
Cressman, who was on the list for his view on Trump and other prominent conservative figures, told Newsweek he has the right to express his opinion. In a course he teaches about coverage of the Civil Rights Movement, Cressman said politics can't be ignored because racism can't be presented objectively. However, students are still encouraged to form their own opinions based on evidence and critical thinking. A method, Cressman said has been "very successful" in discussing difficult issues.
Social analytics in the office where Durfee works found the blog post about the professors was the most popular one they've written, although, he attributed that in part to people reading and defending the professors. All four professors concurred that there were some people who put stock in the list, but that the school probably wouldn't pay it any mind.
"College campuses should foster freedom of speech, the challenging of world views and development of personal opinions," Durfee said. "If professors can't lead by example and help students along that journey, then we're probably not doing our job correctly."