Watch: C-Span Caller Tells Sebastian Gorka That Jared Kushner, Donald Trump Jr. and He Are 'Treasonous Bitches'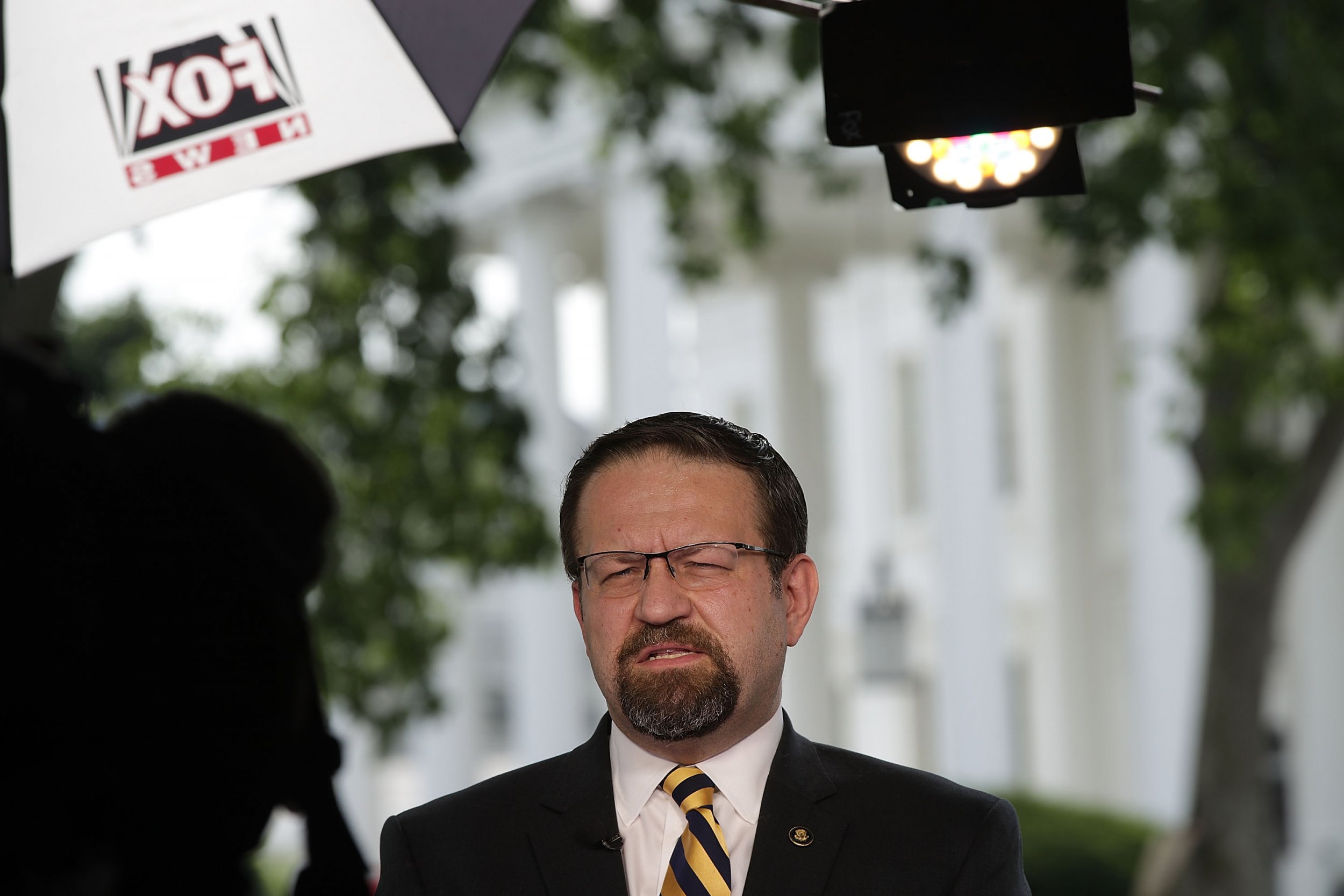 Former White House aide Sebastian Gorka was greeted by a caller calling him and other members of President Donald Trump's orbit "treasonous bitches" as he appeared on C-Span Tuesday.
"I want to thank C-Span and Mr. Gorka, I just really look forward to when you and Corey Lewandowski and David Bossie, Don Jr., Jared Kushner all of you are exposed for the treasonous bitches that you are," the caller said as Gorka sat there in the studio, shaking his head as the punchline was delivered.
Lewandowski and Bossie both worked on Trump's 2016 campaign, as did the president's son Donald Trump Jr. and son-in-law Kushner. Special counsel Robert Mueller is currently investigating Russian interference in the 2016 election and possible collusion with the Trump campaign. None of the individuals mentioned by the caller have been charged with any crimes.
Gorka is more familiar with a far more positive reception during his appearances as an analyst on Fox News. Gorka, who has been criticized for his anti-Islam views, was hired as the network's national security strategist shortly after he was ousted from his role as deputy assistant to President Trump last August. Gorka followed his ally Steve Bannon out of the White House shortly after a deadly white nationalist rally in Charlottesville, Virginia.
Gorka has continued to support the president even from outside the White House. And it is not the first time he has been assailed for his alliances while appearing on C-Span.
Another caller greeted him with the following earlier this year: "First of all, I'd like to say the elections in 2018 are perhaps the most consequential in our history because we have to stop an impending dictatorship by this white-supremacist, right-wing traitor. And Donald Trump, make no mistake, is a traitor. Along with everybody in his orbit."
After being asked why he thought Trump, and Gorka, was a traitor, the caller responded: "Okay, I'm glad you asked me that question. Donald Trump is owned by the Russian oligarchs because they are the ones that funded him when U.S. banks wouldn't. They have compromising information on him."
At least Gorka was spared a lengthy attack this time around. On Tuesday, host Pedro Echevarria, immediately dropped the call and apologized to Gorka. The former White House staffer described the caller's views as un-American."