C₂R₁I₁M₂E₁: Armed Muggers in New Orleans Only Manage to Steal Two Used Scrabble Boards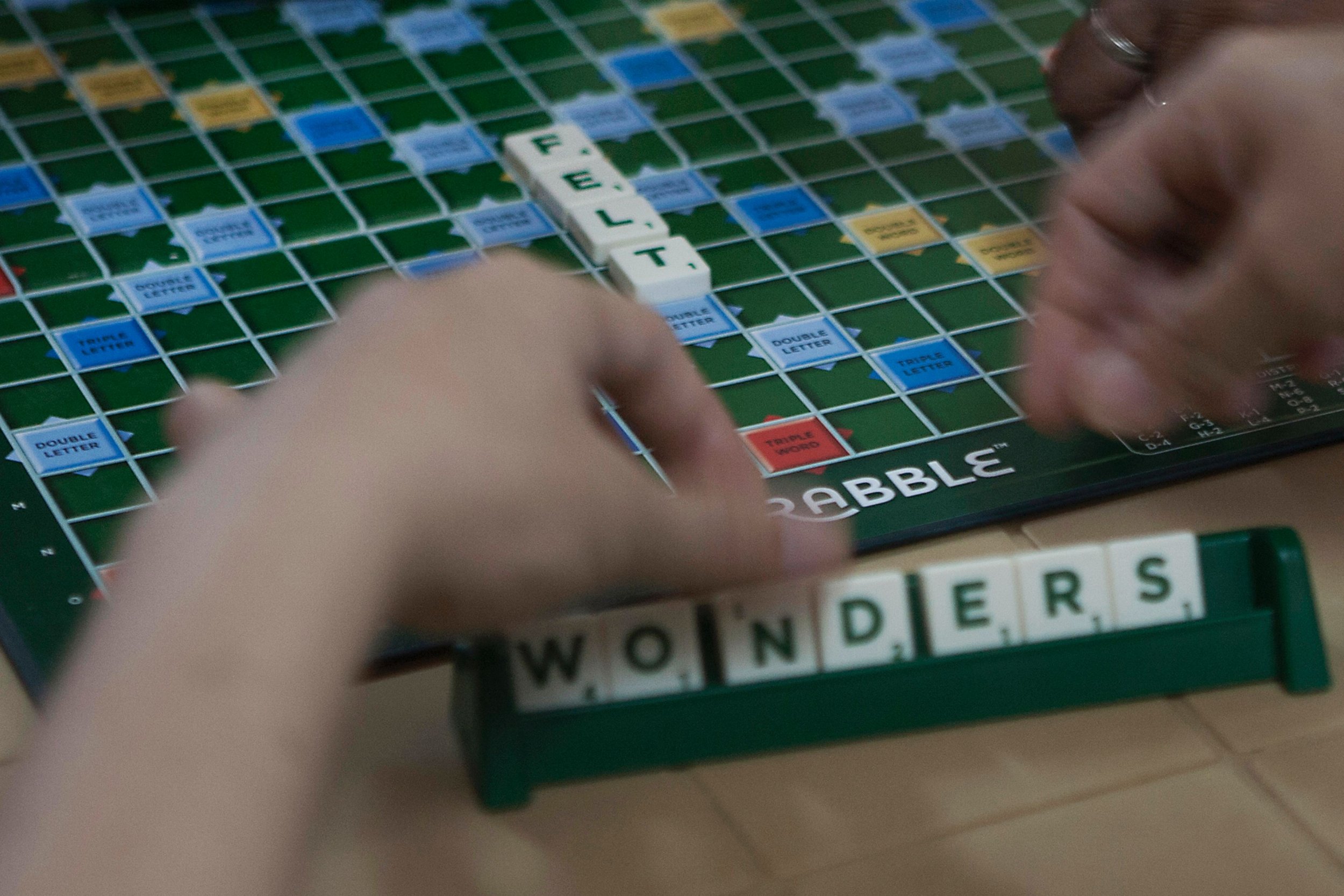 Criminals are not known for following the letter of the law but two robbers in New Orleans found themselves with more letters than they were likely expecting. A man in the city's Marigny district was rattled after a late night robbery that left him two used Scrabble boards lighter.
Speaking to the New Orleans Times-Picayune, 60-year-old Phil Goddard said he was walking along Spain Street around 10 p.m. on Wednesday, February 28 when a man pushed a gun to his head and another took his backpack.
Shaken from the ordeal, Goddard told the paper that he found he still had his phone and wallet. The criminals had made off with a backpack that only contained two used Scrabble boards.
Goddard said he was walking home from a regular Scrabble meet-up in the city that he had started after moving from Cambridge, England. When asked by Newsweek about the incident, the New Orleans Police Department said that there were no further details and the investigation is ongoing.
Though playing Scrabble and breaking rules might not be two things you'd expect to often go together, the global Scrabble community was shocked when a star British player was banned after accusations he was taking tiles from the bag in a manner against the games' tournament regulations.
Related: Nintendo Characters Enter Monopoly's World in New Gamer Edition
In addition to being a well-known player on the Scrabble circuit, Allan Simmons was the Scrabble Correspondent for The Times. This was before his against-regulation tile taking led to suspicions that he could have dropped tiles he did not want back into the bag—a violation of basic Scrabble rules.
Goddard told the Times-Picayune that after having his boards were stolen, Hasbro agreed to send him a replacement. Newsweek contacted Hasbro to confirm this but did not get an immediate response.