Cab Driver Kills Himself After Blaming Politicians For Allowing Industry Decline, Rise of Uber and Lyft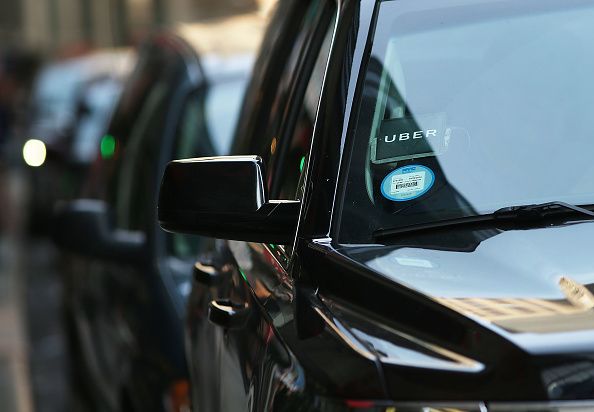 Updated | A New York City cab driver shot himself to death on Monday after posting criticism of politicians' handling of the taxi and ridesharing industry on Facebook, decrying the rise of companies like Uber and Lyft. Douglas Schifter was sitting in his car outside of City Hall when he shot himself.
"I have been financially ruined because three politicians destroyed my industry and livelihood and Corporate NY stole my services at rates far below fair levels," wrote Schifter in the post. "I will not be a slave working for chump change. I would rather be dead."
Schifter, who was 61, had previously written about the decline of New York City's taxi industry on industry newsletters and on Facebook, claiming that the strategies of local politicians had forced him to more than double the number of hours he worked per week in order to make enough money.
"Due to the huge numbers of cars available with desperate drivers trying to feed their families they squeeze rates to below operating costs and force professionals like me out of business," he wrote. "There are over 100,000 of us suffering daily now. It is the new slavery."
Schifter was a livery cab driver, driving passengers who arranged a trip in advance. Livery cabs are often black vehicles that give no indication that they are for-hire cars. They began facing competition from ridesharing companies like Lyft and Uber, as well as increasing numbers of green cabs, which operate outside of Manhattan. Schifter blamed New York City Mayor Bill de Blasio, New York Governor Andrew Cuomo and former mayor Michael Bloomberg for over-regulating the industry and allowing more for-hire cars to cause additional competition.
He wrote that he worked 100-120 hours almost every week, instead of the 40-50 weekly hours he averaged in the 1980s.
"[Mayor] deBlasio [sic] stopped a traffic study on the impact of Uber. That would have revealed the true traffic impact of so many cars and shown the need to freeze car levels," wrote Schifter. "There seems to be a strong bias by the Mayor and Governor in favor of Uber."
Also accusing Cuomo of allowing "unlimited" cars on the road, Schifter described a dire financial situation, lacking health insurance and sufficient income, with maxed out credit cards. He said he expected to lose his house.
"I see no point to continue trying," he wrote.
In response to the comments, de Blasio offered his condolences to Schifter's family in an interview on NY1, calling it a "horrible tragedy."
"This man was obviously going through a lot," said the mayor, according to the New York Post. De Blasio defended his handling of the cab industry and said that he tried to push for caps on the number of Uber drivers.
"There's more work to do for sure on that front but no, I mean, this is a tragic act that obviously reflects on one individual's distress," he said.
The Taxi and Limousine Commission issued a statement in response to the incident, lamenting the difficulties of the changing industry.
"As we have frequently acknowledged, with 50,000 more drivers and the same number of additional vehicles over the last four years, there is a clear oversaturation of the for-hire market. We understand that many of our licensees have been under tremendous pressure due to this onslaught of competition from app-dispatched services," Commissioner Meera Joshi said in the statement.
An Uber spokesperson told Newsweek: "We're deeply saddened by the death of Douglas Schifter. Our thoughts are with his friends and family."
A Lyft spokesperson told Newsweek: "We're incredibly saddened by this tragic news, and extend our condolences to Mr. Schifter's family."
This story was updated to include statements from Uber and Lyft.