Is Cabo Safe? Tropical Storm Bud Lashes Southern Baja California in Mexico
Tropical Storm Bud tore across the southern end of the Baja California Peninsula in northwestern Mexico Thursday, unleashing heavy winds on the Los Cabos beach resort city. Heavy winds from Bud thrashed palm trees and sent large waves crashing violently over the sand.
That evening, the U.S. National Hurricane Center announced that the storm was moving around the coast and will likely travel through the peninsula overnight and the Gulf of California on Friday before it eventually hits mainland Mexico by Friday evening, reported Associated Press.
On Friday and into the weekend, storms are expected to hit most of Baja California Sur and areas close by. The Baja California Sur state government said schools in the region will be shut down from Thursday afternoon through Friday.
Having suffered the fury of Category 3 Hurricane Odile, which tore up the area in 2014, locals were taking much-needed precautions. Over the past three days, staffers at the Marquis Los Cabos hotel, in San José del Cabo, a popular resort city that attracts millions of visitors each year, have anchored palm trees, secured hatches and covered up unstable windows.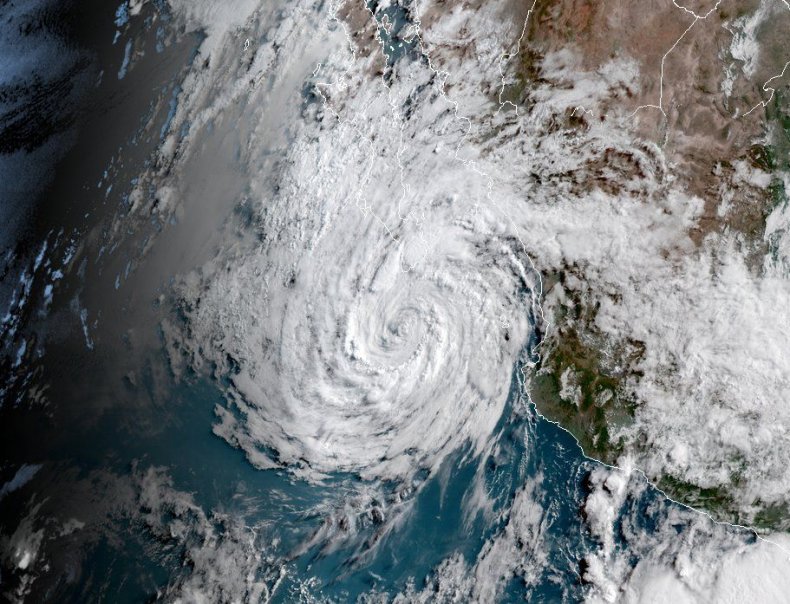 Bud has significantly weakened from its peak as a Category 4, 130-mph storm only days earlier as it moved off Mexico's Pacific coast. On Wednesday, the storm's maximum sustained winds had dropped to just 50 mph, and a day later the wind speed had fallen to 40 mph.
Rodrigo Esponda, managing director of the Los Cabos Tourism Board, said the board had taken all necessary steps to ensure that the community and people in the area were protected. Although that does not mean evacuating communities from the area completely, it does entail strapping outdoor furniture to the ground to prevent it from flying away and crashing into people or property.
"That is done when you have a hurricane that is Category 2 or 3 or more," Esponda said. "There were many, many, many, many lessons learned after Hurricane Odile.… There could be some eventuality, depending on Mother Nature, but the lessons are definitely there."
According to Esponda, Hurricane Odile taught the community important lessons in safeguarding against a storm, such as equipping certain officials with satellite phones to receive communication at any time and ensuring that hotel staffers have proper training before the storm hits.