Vacation Nightmare: 2 Severed Heads Found in Cooler Near Cabo San Lucas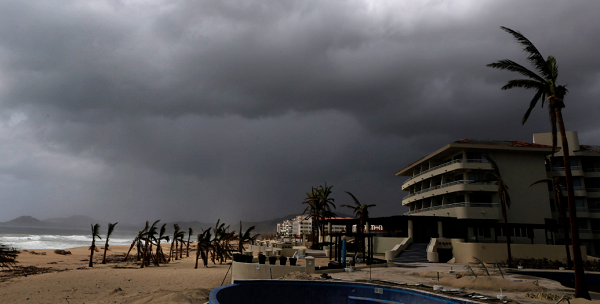 In another sign that gang violence is ravaging Mexico, authorities said they discovered two severed heads Sunday in a cooler near vacation hot spot Cabo San Lucas, the Associated Press reported. The heads were found just a day after police uncovered two dismembered bodies in another cooler in the tourist zone of Cabo.
Authorities believe the deceased were targets of gang violence, adding that a string of killings over the last few months near the area have been tied to fights between drug gangs, including the Sinaloa cartel, which was headed by notorious drug lord Joaquin "El Chapo" Guzman.
Since Guzman's arrest in 2016 (he has since been extradited to the U.S.), Mexico has seen a surge of gang violence resulting in the highest number of deaths the country has seen since 2011. As of March of this year, Mexico had 2,020 murders recorded, many of which were tied to the increasing gang activity over the last two years, according to an April report by The Guardian.
The severed heads were the latest round gruesome find near Cabo. Earlier in the month, a police search turned up 18 bodies in the area, including five women, AP reported. The bodies were found buried in multiple places off of a road that runs between the national park, which is 60 miles away from Cabo San Lucas, and the neighboring resort town, San Jose del Cabo.
Back in March, officials said six bodies had been found dumped near the twin resorts, which are situated at the southern tip of the Baja California peninsula, AP reported. Prosecutors blamed a street gang referred to as "The Bucanans," who were also connected to the killing of three state detectives.
Despite the many killings, which police believe are mainly tied to the Guerro, Michoacan, Sinaloa and Veracuz drug cartels, the country has seen a record-breaking number of tourists in recent times. In 2016, some 35 million international travelers visited Mexico, according to a Fox News report, marking a 9 percent spike from 2015.
The figures are only expected to increase in 2017, as the Mexico Tourism Board aims to reach 50 million international visitors by 2021.
Vacation Nightmare: 2 Severed Heads Found in Cooler Near Cabo San Lucas | World