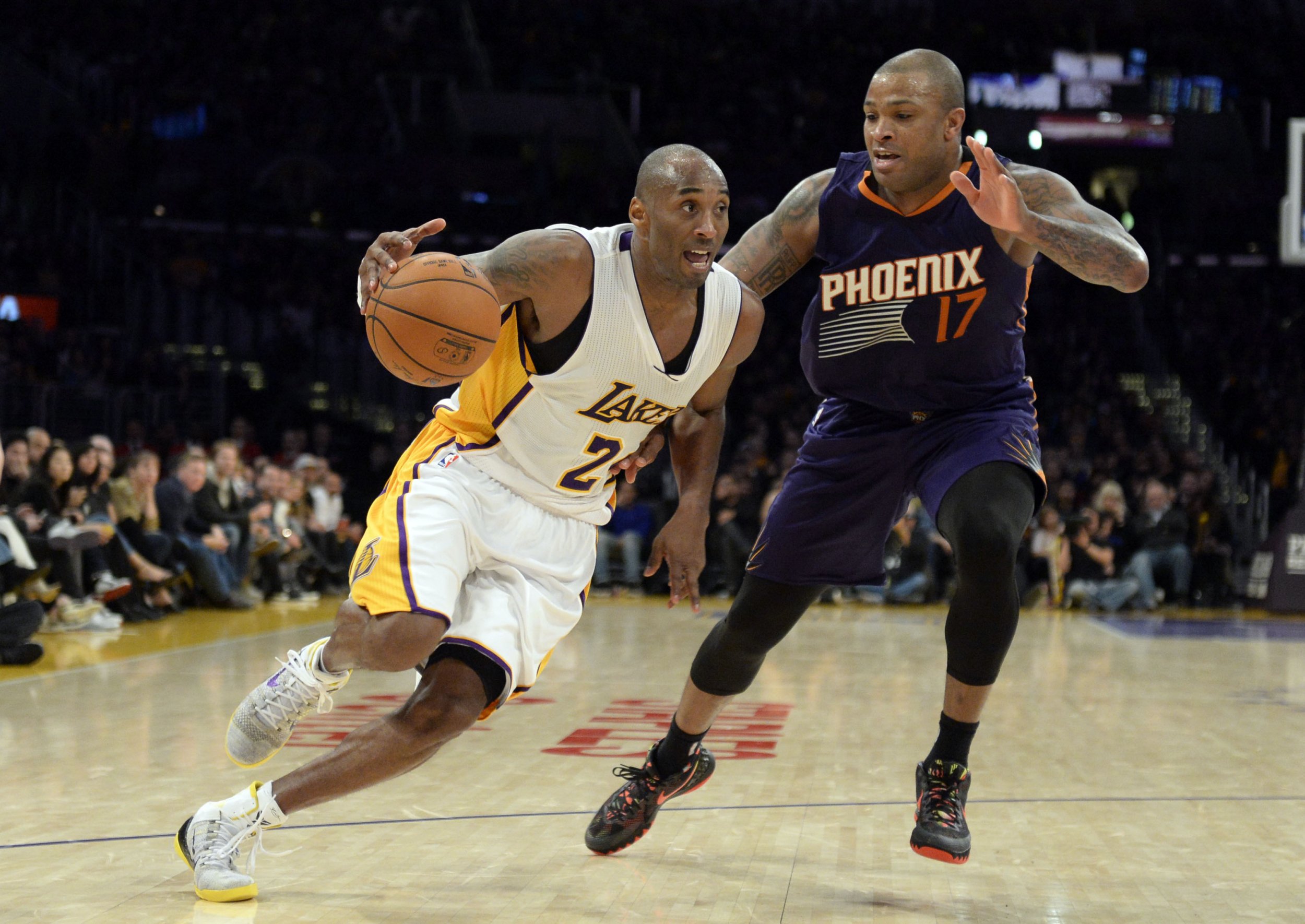 It's the hoops matchup that everyone has been longing for! The Cleveland Cavaliers, losers of nine of their last 10 games, visit the Los Angeles Lakers, owners of the NBA's 27th-best record. Tonight at 10:30 p.m. on TNT: We know drama.
Actually, Cavs-Lakers is ratings gold in the mind of any television executive seeking to sell a 30-second spot. Certainly, ESPN would gladly take the 19-20 Cadaverliers, who last defeated an opponent with a winning record on the Winter Solstice (December 21), versus the LOLakers (12-27) for a seven-game series in June over any other option on the board.
Records be damned.
The Golden State Warriors have the league's best record, the Atlanta Hawks are the NBA's hottest team, and right now DeMarcus Cousins of the Sacramento Kings is its most dominant player (no, really), but no two NBA franchises generate more buzz, more headlines and more "hot takes" than the Cavs and Lakers. They're more integral to ESPN's daily programming than the two Tonys: Kornheiser and Reali. Why? Because Cleveland and Los Angeles are following the same can't-miss, RealityTV recipe as the Kardashian clan: gargantuan egos, dysfunctional synergy and surgery.
Kobe Bryant. LeBron James.
"People ask me if this is a Clippers town yet," says Arash Markazi, who covers Los Angeles for ESPN.com, "and it isn't even close. It's the Lakers by far and this is the hottest ticket of the season. We're a star-driven town. We'd rather see a bald Tom Cruise on one leg than the best indie movie you've got."
As for the Cavs, ESPN's "Outside the Lines" devoted Wednesday's show to the topic, "What's the Cavaliers' Problem and How Do The Fix It?" (Answer: It's January 15; Give 'em time.). Still, it's compelling theater. "These teams are led by arguably the two most popular stars in the NBA in LeBron and Kobe, who are both global sports icons," says ESPN's senior director or programming, Doug White, "The idea of those two going head to head is an intriguing event for many sports fans."
The Lakers, who lost first-round pick Julius Randle to a season-ending injury in their opener and then nine of their first 10, are the NBA's most entertaining team—off the court. Kobe Bryant, who recently passed Michael Jordan on the league's all-time scoring list (the first time the Black Mamba has passed all season...ba-dum!), has settled comfortably into his role of domineering big brother who will use his knees to pin you down by the shoulders and then menacingly suspend a ribbon of spittle over your face. Kobe's "Don't Give a Shit" epoch may be the most alluring chapter of his career.
Recently, Bryant was apprised of a Twitter war between two strangers arguing about the 36-year-old's value at this point in his career, a feud that escalated to the point where one of them (@MyTweetsRealAF) drove 50 minutes to Temecula, California, where he believed the other tweep (@SnottieDrippen) to be.
On Christmas Day.
Kobe, when shown the tweets by ESPN.com's Markazi, laughed and delivered this blunt commentary: "Mamba army don't fuck around. They take after their captain."
Officially, Bryant leads the league in shots attempted (per game) this season. Unofficially, he leads in shots directed at teammates and opposing players. Verbal shots. At a mid-December practice the 19-year veteran chastised his fellow Lakers for being "soft like Charmin" and barked at general manager Mitch Kupchak, "These mother-(blanks) aren't doing (blank) for me!"
Two weeks later Mamba was dressed in a smart suit, taking one of coach Byron Scott's enforced nights of rest, as the Lakers visited the Mavericks in Dallas. A heckler attempting to irk Bryant was silently rebuffed as Kobe performed the opposite maneuver of balling his hand into a fist, instead unwrapping his fist finger by finger to illustrate the number of NBA championships he has won. Then Kobe garnished it with his signature "No joke" glare.
Of course, Kobe long ago realized that this Laker lineup is not the one that help him earn a sixth world championship ring (tying his idol, Jordan) and he seems to actually be at peace with that. He's having fun wearing the black hat everywhere he travels.
But this odyssey would be joyless if Bryant received no push-back, which he does from Laker guards Jeremy Lin and Nick Young, who themselves are as different as two people could be. The latter, Young, dubs himself "Swaggy P.," dates hip-hop star Iggy Azalea and has been known to bark at Kobe in practice, "Nobody in the world can guard me. Nobody!"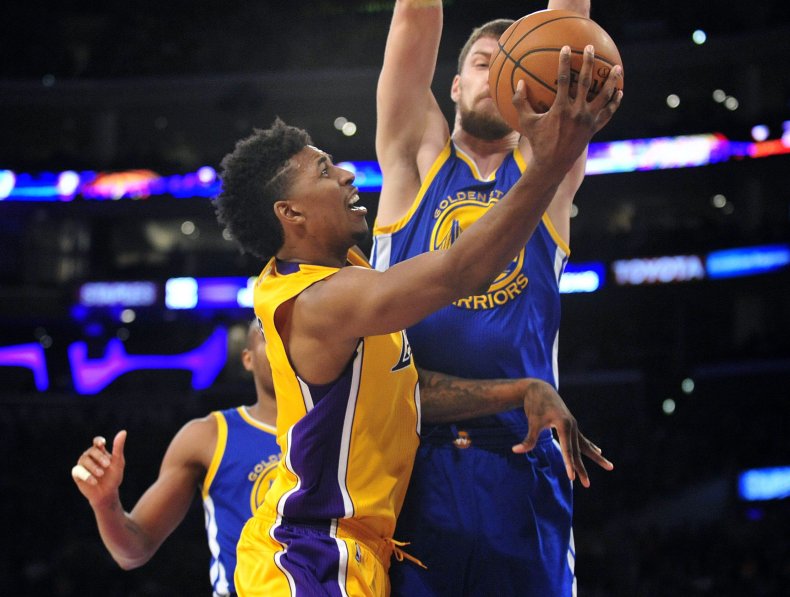 Young is the Lakers' id, its wanton, unreserved font of unfiltered thoughts and desires. "About Swaggy P? It's Biblical," he says. "You got to find it. It's going to be in the New Testament. I'm like a Prophet of Swag."
Lin is the introspective Harvard alum who seemed intimidated early in the season by having to be paired with Bryant in the backcourt (after future Hall of Famer Steve Nash announced he'd sit out the season due to back issues). Lin is the Laker's ego, its rational, realistic side.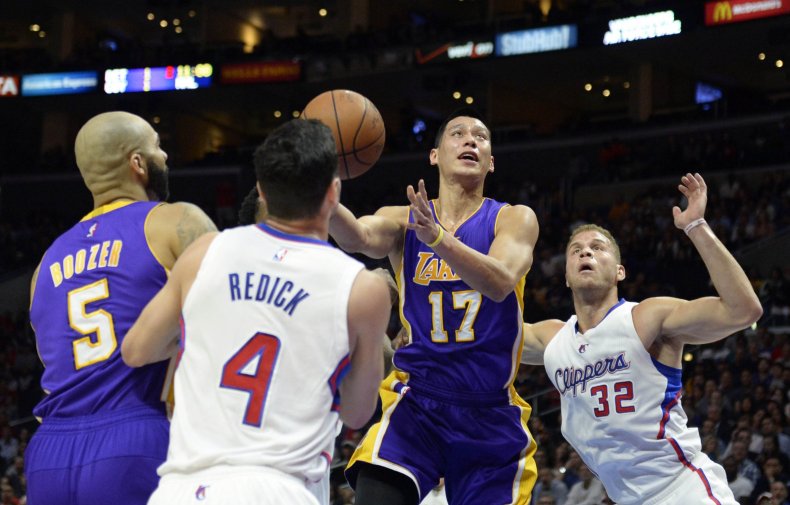 Kobe, of course, is and long has been L.A.'s superego.
Only after Bryant stoked enough ire and resentment in Lin did the Laker ship begin to chart a course toward, well, competence. After the Charmin assault Los Angeles went out and beat the defending champion Spurs in San Antonio. In the post-game locker room Lin quipped, "Not bad for a bunch of guys softer than toilet tissue."
A week or so later, Scott sat Bryant for the first time all season on December 23 for a game against the Warriors, who have been the NBA's dominant side since opening night. How did Lin, Young and the other Lakers show big brother how sorely he was missed? They spanked Golden State, 115-105.
And so, because it is that rare season in Los Angeles where expectations are low, this team is actually displaying signs of comity. And comedy. At a recent Lakers All-Access event Young said, "Kobe at practice, it's crazy. He has no filter. He talks all day."
"That's ironic," Lin quipped.
"What's that?" said Young.
Speaking of irony, Kobe was a no-show at that "all-access event," though, to be fair, he was not the only Laker allowed to RSVP his regrets.
The Lakers have learned to lose and laugh together. The Cavs are still learning one another's names. Four-time league LeBron and perennial All-Star Kevin Love joined the cast this season as did coach David Blatt, but as the show has bombed in previews, new cast members have been added: center Timofey Mozgov and guards J.R. Smith and Iman Shumpert have all been traded for in the past week.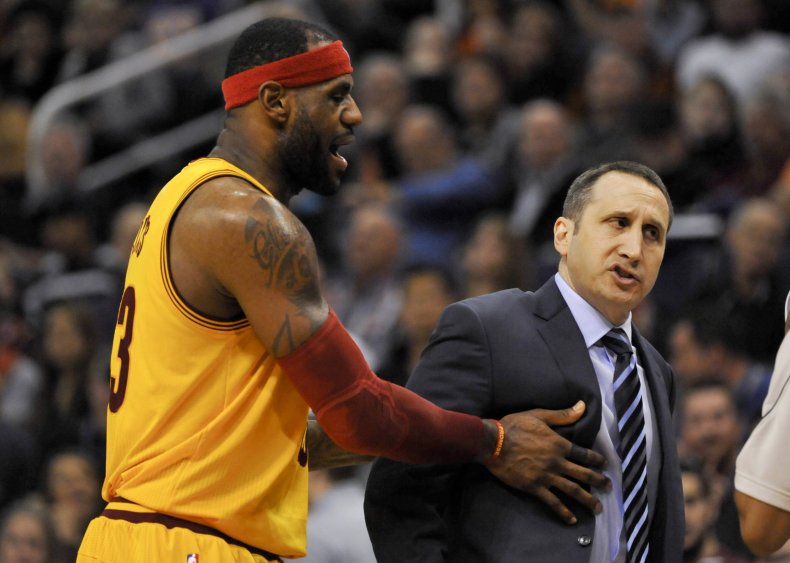 In terms of talent, the Cavaliers will be fine. At least the players will be. Blatt, a veteran Euroleague coach with Maccabi Tel Aviv, is discovering that, to paraphrase a famous Gregg Popovich quote, he'll be lucky if LeBron and Love allows him to coach them. In Wednesday night's loss at Phoenix, James provided the early favorite for Sports Vine of the Year when he pushed Blatt aside as the coach attempted to argue with an official. The King may have been attempting to spare his rookie coach a technical foul, but in terms of symbolism the moment will not soon be forgotten.
The Cavs are tighter than the lid of a martini shaker right now (whither a Prophet of Swag?). Blatt benched Love for the entire fourth quarter of that loss in Phoenix, citing subpar defense as a reason.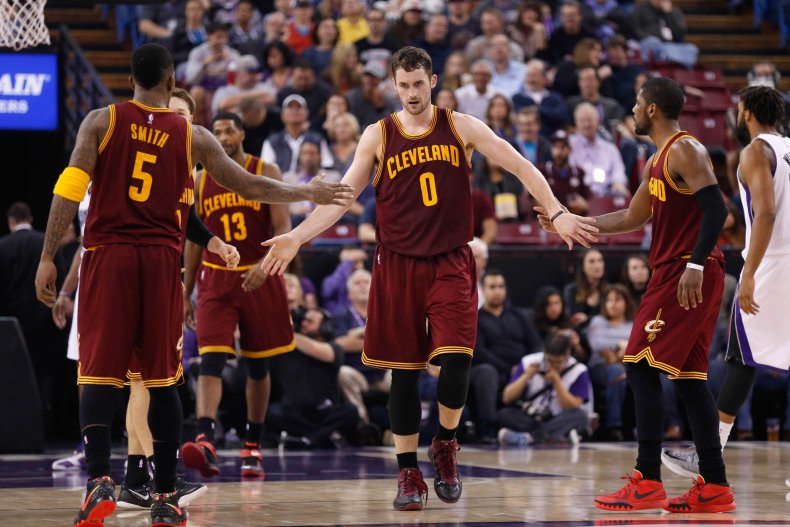 No Love. And no love lost between Blatt and the All-Star for whom the Cavs traded away not one but two present or former No. 1 overall draft picks. That's not a good look. Johnny Manziel is more secure on the south shore of Lake Erie right now than Blatt, and one wonders if there is any way possible to wrest Phil Jackson from his sinecure gig with the 5-35 New York Knicks for one last go 'round?
Perhaps the good folks at TNT will discuss that question later this evening at Staples. Who wins tonight, after all, does not really matter. It's all about the plot line.
Uncommon Knowledge
Newsweek is committed to challenging conventional wisdom and finding connections in the search for common ground.
Newsweek is committed to challenging conventional wisdom and finding connections in the search for common ground.
About the writer
John Walters is a writer and author, primarily of sports. He worked at Sports Illustrated for 15 years, and also at NBC Sports where he won two Sports Emmys for his on-air writing at the Athens and Beijing Olympics. He has also worked at AOL Fanhouse and The Daily, as well as waited at a popular Manhattan steakhouse. Walters is the author of The Same River Twice: A Season With Geno Auriemma and the Connecticut Huskies. He is the founder of mediumhappy.com, a pop culture blog that he updates daily. He holds a B.A. from the University of Notre Dame, where he studied pre-med and rowed crew.