Cadillac Announces That the Escalade SUV Will Get a V-Series Performance Version for 2023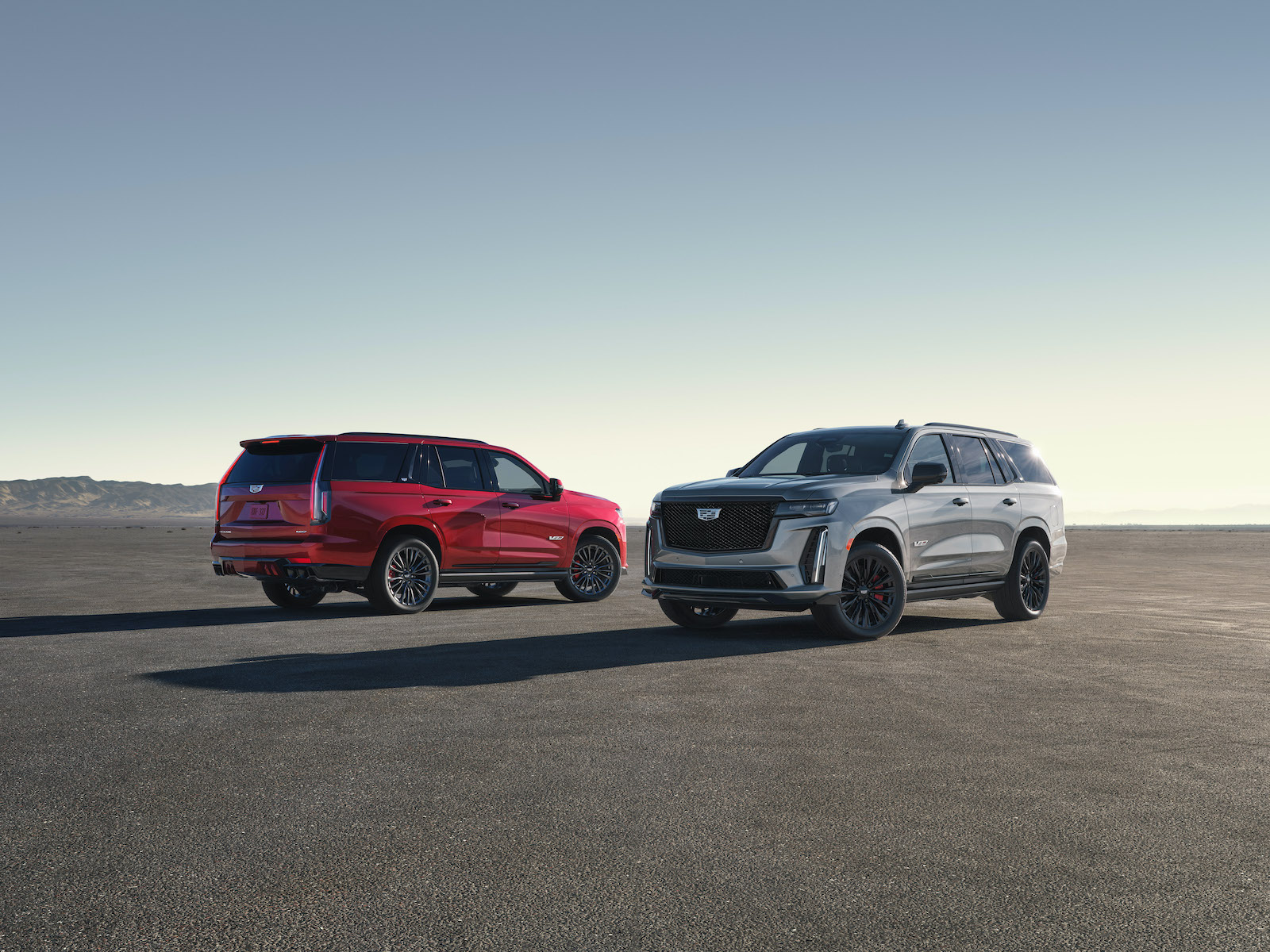 Cadillac announced that its Escalade SUV will be getting the V-Series treatment later this year.
The 2023 Cadillac Escalade will be the first SUV to be marked with the V-Series badge, a high-performance subset of the luxury marquee.
In a press release, the company said that the badge marks vehicles that "encompass the peak of Cadillac performance, bold, distinguished design, and innovative technology."
Beyond the V-Series badge fixed to the driver door, passenger door and hatch, the grille is blackened. A lower grille is introduced below that, and two vents have been placed parallel to the headlights.
Four exhaust pipes are in place of the two vents that are featured on the standard Escalade.
The V-Series designation debuted on the luxury automaker's high-performance vehicles in 2003.
Currently, Cadillac offers the CT4-V, CT4-V Blackwing, CT5-V and CT5-V Blackwing sedans as V-Series performance vehicles.
At the top of the line, the 2022 Cadillac CT5-V Blackwing runs on a 6.2-liter supercharged V8 that comes standard with a six-speed manual transmission, combining to put out 668 horsepower and 659 pound-feet of torque.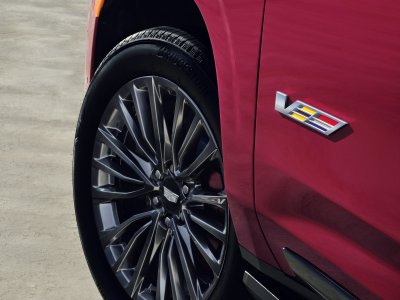 The 2022 Cadillac Escalade starts at $76,295, powered by either a 6.2-liter V8 engine or a 3.0-liter turbo-diesel inline-six. The V8 paired with a 10-speed automatic transmission is capable of 420 horsepower.
Pricing details and full vehicle specifications will be released in the spring.