Caeleb Dressel, Team USA Olympic Swimmer, Medals, Records, Personal History
Caeleb Dressel, the two-time Olympic gold medalist, joins Team USA's Katie Ledecky in leading the U.S. swimming team at the Tokyo Olympics in 2021.
The Olympics website says the 24-year-old is the second-fastest 100-meter freestyle swimmer in history and the third-fastest 50-meter freestyler.
The medal hopeful's career has drawn comparisons with that of Michael Phelps, the retired swimming champion who smashed seven world records after winning eight golds at the 2008 Beijing Olympic Games, according to the website.
An early July article on the Team USA website said Dressel is slated to compete in six or seven events at the Games, which could potentially see him become "the fourth swimmer in history to win seven medals in a single Olympic Games."
In June, the Tokyo Olympics website stated: "While it is unlikely that he [Dressel] will take on eight events" at this year's Games, "plenty more records stand to be demolished."
"As things stand, Dressel is the favourite for Olympic gold in the individual 50m and 100m freestyle events, as well as the 100m fly," the Olympics website said.
Caeleb Dressel At a Glance
Age: 24
Date of birth: August 16, 1996
Height: 6'3"
Relationship status: Married to Meghan Haila (his girlfriend from high school)
Birthplace: Orange Park, Florida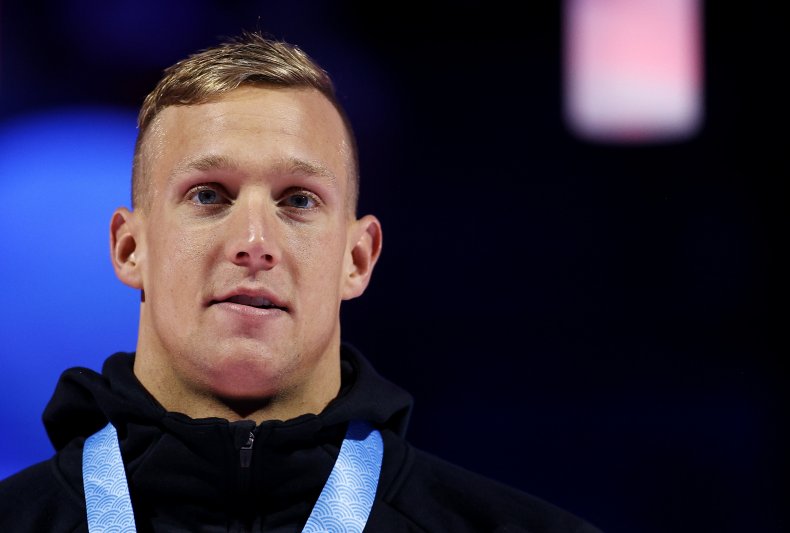 Olympics History
At the U.S. Olympic trials in June, Dressel qualified in the 100-meter freestyle, 100-meter butterfly and 50-meter freestyle categories. He tied his own American record of 21.04 seconds for the 50-meter title, which he set in 2019 at the FINA World Aquatic Championships in Gwangju, South Korea.
Dressel told the Team USA website at the time of the U.S. trials: "There's only so much you can think about a race that lasts 21 seconds.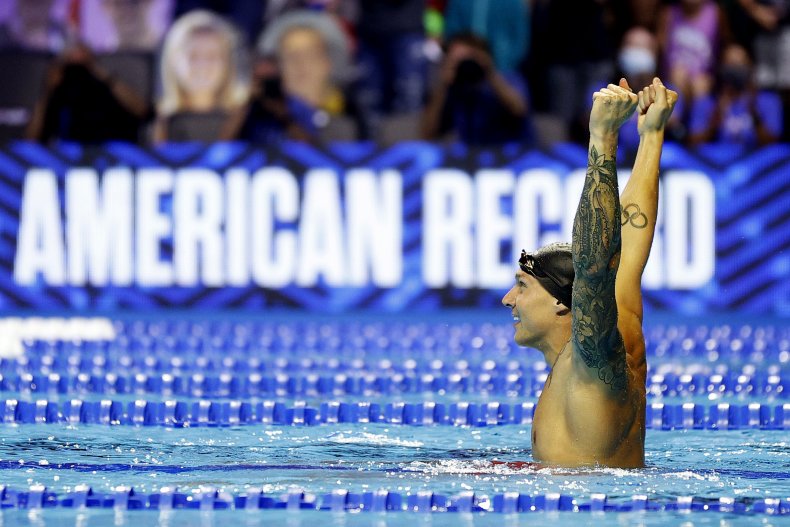 "I knew that I had a chance to be 21-low—a good race is what I thought I saw on the board. So, I'm really happy with that, I thought I held stroke together pretty well, I got a little choppy in the middle of the pool, but the beginning and end were as good as they could have been," he said, according to the website.
Dressel made his Olympics debut at the 2016 Summer Games in Rio de Janeiro, Brazil. The record-holder won two gold medals in relays at the 2016 Games, one for the 4x100 freestyle and another for the 4x100 medley, according to the Team USA website.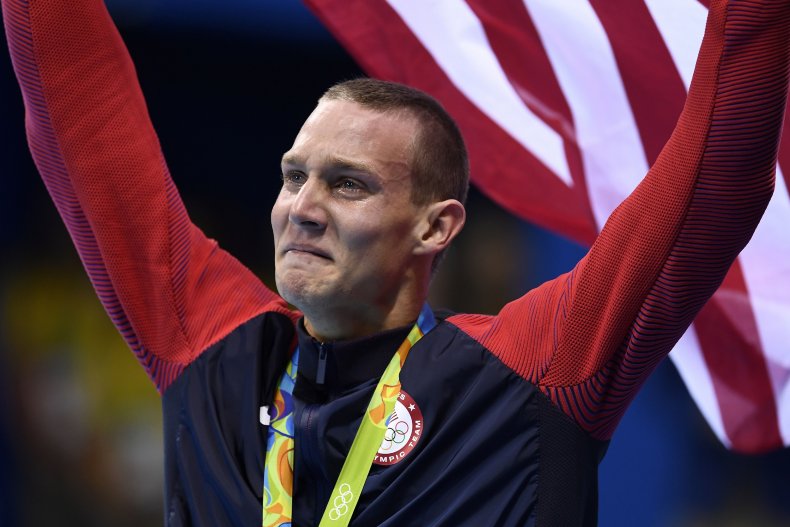 Medals and Records
In addition to his two Olympic gold medal wins, Dressel has won 24 medals from world championship competitions, comprising 19 golds and five silvers.
According to the Team USA website, the swimmer's eight medal wins in 2019 alone were an all-time record. His six gold medals put him into third place in history, after Phelps and Ryan Lochte, who didn't qualify for the Tokyo Olympics, according to the website.
At the time of the U.S. Olympic trials in June this year, Dressel said: "I understand people's interest in my career, but for me, it's just about swimming faster that's what I like to do.
"I like to look for ways to get better, I like the challenges that the sport brings. So, I'm going to have that in a month in the water," he told the Team USA website at the time.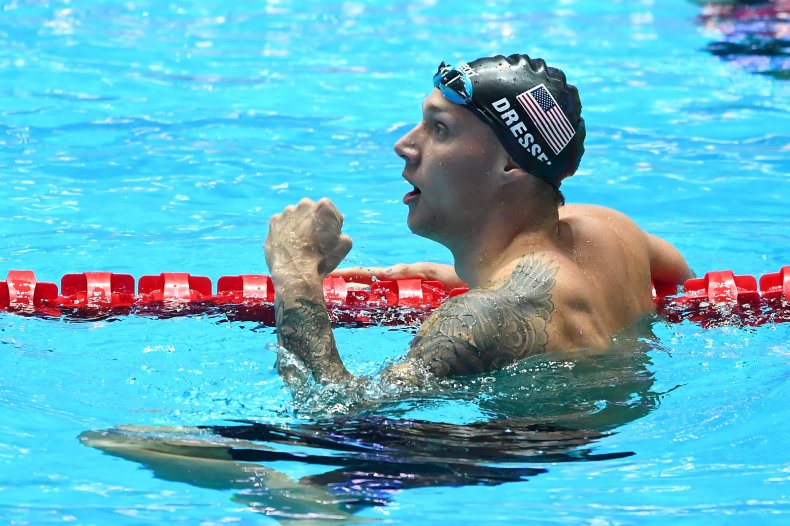 As noted on Dressel's personal website, he is the "World Record Holder" for the "100 LCM [long course meters] Fly" category and another for "50 SCM [short course meters] Free" category.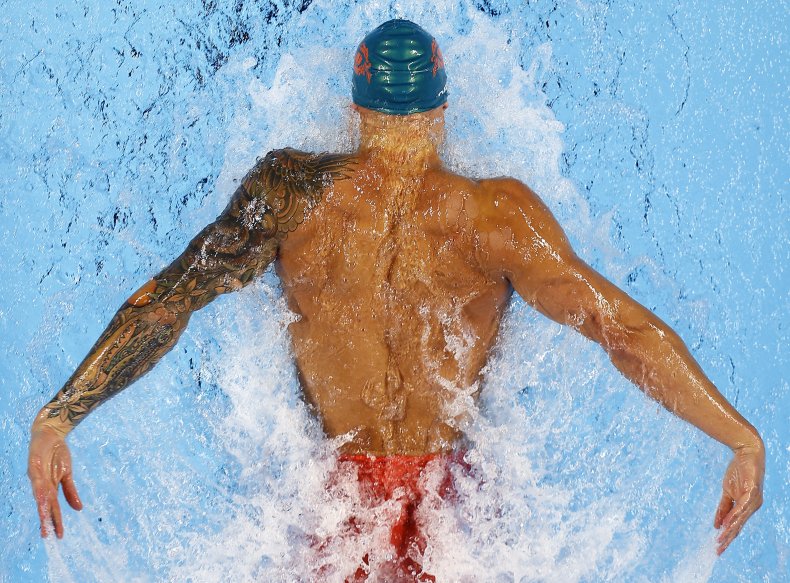 He is also the "American Record Holder" in the following categories, as highlighted on his website:
50 and 100 LCM Free
50 LCM Fly
100 SCM Free
50 SCM Fly
50 and 100 SCY Free
100 SCY (short course yards) Fly
200 SCY IM (individual medley)
Personal Life
Dressel grew up in Green Cove Springs, Florida as the third child among four children in a "close-knit" family, according to his website. He first began swimming at the age of five and also played soccer, football and ran track as a youth.
During his high school years, he trained at Bolles School Sharks in Jacksonville, Florida with his now wife Haila, who he dated since 2013, according to the Team USA website.
The pair got married in February 2021. Sharing images from the wedding, Dressel wrote in a February 14 post this year on his Instagram account: "The best day of my life, thank you for all that made this day happen."
After high school, Dressel went on to the University of Florida, where he swam competitively for four years. He was a 10-time NCAA (National Collegiate Athletic Association) national champion before he became a professional swimmer following his college years.
According to his website, Dressel has a black labrador retriever named Jane who also loves to swim. "His favorite hobby is being around good people and good company with great conversation," his website says.
Caeleb Dressel's Tattoos
Dressel has several tattoos, including one of the Olympic rings on his right forearm and more along the length of his left arm.
"The whole [left] sleeve is Florida-themed essentially," Dressel explained in an interview with Swimming World in 2019. "I've got an oranges, orange blossom. I've got the gator on my elbow."
Dressel's other tattoos include magnolias, an eagle as well as a black bear, his "favorite animal," on his arm.
"I got my whole body" left for more tattoos but "I think I'm done for awhile," he told Swimming World at the time.