Cairo Bathhouse-Goers Acquitted of 'Inciting Debauchery' in Egypt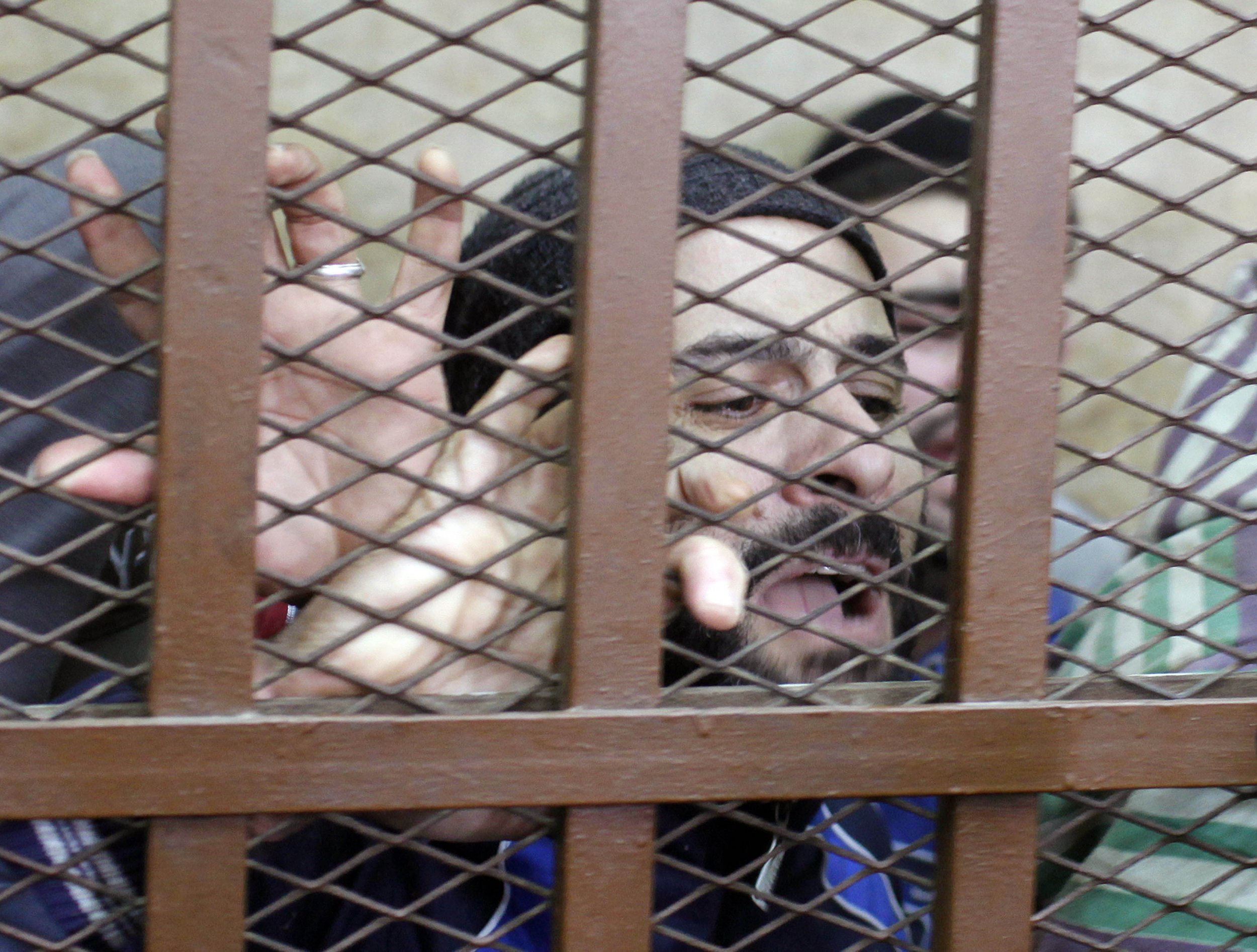 Twenty-six men have been acquitted of "inciting debauchery" in Egypt after being caught up in a raid on a Cairo bathhouse in December.
The men were arrested by anti-vice police on December 7. Four of the men, including the bathhouse owner, were accused of organizing "same-sex orgies" in the Ramsis bathhouse in the Egyptian capital, Egypt's Daily News reports. The others were charged with debauchery.
While homosexual acts aren't illegal in Egypt, they remain extremely taboo, and the acquittal was an unexpected verdict, The Daily Telegraph reports. A reporter with the U.K. newspaper who witnessed the trial, Louisa Loveluck, said some of the defendants' relatives "fell to the floor" after the verdict had been announced.
Several of the defendants were subjected to "intrusive anal examinations" by police in order to determine whether they were gay. One of the men had been raped while in police custody, according to one of the defense lawyers; authorities said at least three of the men showed signs of being sexually assaulted, the Los Angeles Times reports. In addition, some of the men's personal details have been published in Egypt, The Daily Telegraph reports.
The arrests were condemned by international human rights groups, with Human Rights Watch suggesting that the public humiliation of the men was a way to shore up President Abdel-Fattah el-Sisi's "tattered legitimacy."
Tarek Al-Awadi, the lawyer for the defendants, told the Daily News that families of the acquitted plan to file a suit against Mona Iraqi, the Egyptian journalist who initially accused the men of debauchery. Iraqi, a TV presenter with a pro-government channel, filmed the raid on the bathhouse with a private TV crew and later claimed her team led police to the scene because of unconfirmed reports that the men were "a potential source of AIDS," The Guardian reports.
"In case that private satellite station Al-Qahera Wal-Nas [Cairo and the People] will not publish an official statement apologizing for the actions of its employees, we will continue to escalate," said Al-Awadi. "The channel should take serious legal procedure against Iraqi, her team, and the program director."
The December arrests were the latest in a series of crackdowns against Egypt's lesbian, gay, bisexual and transgender community and others who are seen to go against the values of Egypt's conservative society. In November, eight men were arrested and sentenced to three years in jail after a video purportedly showing Egypt's first gay marriage ceremony was published online.
Last week, a 21-year-old Egyptian man was sentenced to three years in prison for declaring himself an atheist on Facebook, thereby "insulting Islam." If he pays bail of 1,000 Egyptian pounds—about $140—his sentence will be suspended until a new verdict is issued by an appeals court.