Caitlyn Jenner Backs Ron DeSantis as 'Real Leader,' Targets Gavin Newsom's Lockdown
Caitlyn Jenner's been a vocal critic of California Gov. Gavin Newsom's handling of the COVID-19 pandemic and as mask-wearing may be coming back, she threw her weight behind the hands-off approach of Florida Gov. Ron DeSantis.
Support for Newsom's recall gained momentum during the pandemic, when some Californians grew frustrated with the closing of businesses and schools and strict lockdown measures. Jenner, who is vying to oust Newsom from office in the upcoming recall election, is hoping to win voters over by presenting herself as the anti-Newsom and criticized the governor for having similar results as Florida despite the "draconian" lockdowns.
"Reminder! FL had real leadership while we had Gavin. Gavin you have failed," Jenner posted on Twitter.
DeSantis largely kept Florida open during the pandemic as states across the country shut down, making him the target of heavy criticism. The push back did little to temper DeSantis' penchant for staying open and the Florida governor has championed his ability to maintain the economic livelihood of his state without losing disproportionate lives.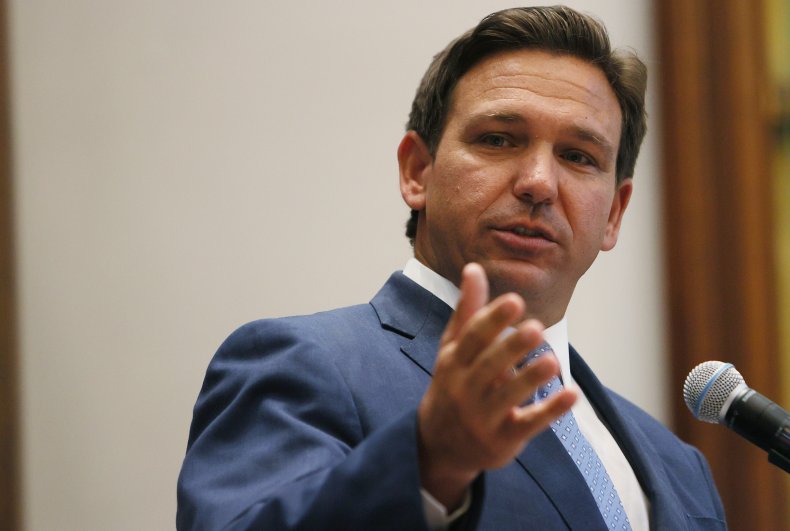 When comparing cases and deaths in Florida and California, Florida fared only slightly worse than the Golden State. Florida had 10,835 cases and 176 deaths per 100,000 and California had 9,400 cases and 159 deaths per 100,000, according to the Centers for Disease Control and Prevention (CDC).
Given the similar outcomes of the pandemic, Jenner called Newsom "inept at leading."
California was one of the first states to implement lockdown measures and had a slow reopening, which critics saw as being politically motivated, as it was timed with the increased support for the recall.
As the recall nears, though, Californians could be headed for a return to restrictions. Amid concerns of the Delta variant spreading through communities, Los Angeles County is recommending everyone regardless of vaccination status wear masks in indoor places. It's in line with what the World Health Organization (WHO) is recommending but is out of step with the CDC and Newsom, who lifted the mask mandate two weeks ago.
Jenner reacted to the news of the mask recommendation in a Tuesday tweet, saying "draconian" lockdowns didn't work the first time and "won't now." In line with her branding herself as a political outsider similar to former President Donald Trump, Jenner separated herself from government officials, adding, "when will the politicians get it?!"
While a return to lockdown measures could harm Newsom at the polls, he hasn't said whether he'll institute additional restrictions and it's possible the election could come before cases rise to concerning levels.
On Monday, state lawmakers passed a bill that would allow the recall election to happen "as soon as possible," according to Assemblyman Phil Ting and push it up by 30 days. Even if the election isn't moved up, Jenner still faces an uphill battle.
Polls indicate her name recognition didn't transfer to the support it was once believed to be capable of drumming up and she's significantly behind the other GOP challengers.