California gubernatorial candidate, Caitlyn Jenner filed a motion Tuesday to become an "intervening party" in current Governor Gavin Newsom's lawsuit with the California secretary of state.
The goal of Newsom's lawsuit is to get his party affiliation, Democrat, next to his name on the ballot of his upcoming recall special election after a filing mistake on the part of his legal team meant it was left off. Jenner claimed in a press release Tuesday that she wants to intervene in the lawsuit to "ensure transparency."
"Throughout his time as governor, Gavin Newsom has always believed he is above the law," Caitlyn Jenner said in the press release.
"Whether it was when he shut us down while he lived it up at the French Laundry or when he prevented our children from in-person classroom learning while he sent his own children to in-person classrooms at a private school, this is another example of the hypocrisy of Gavin Newsom."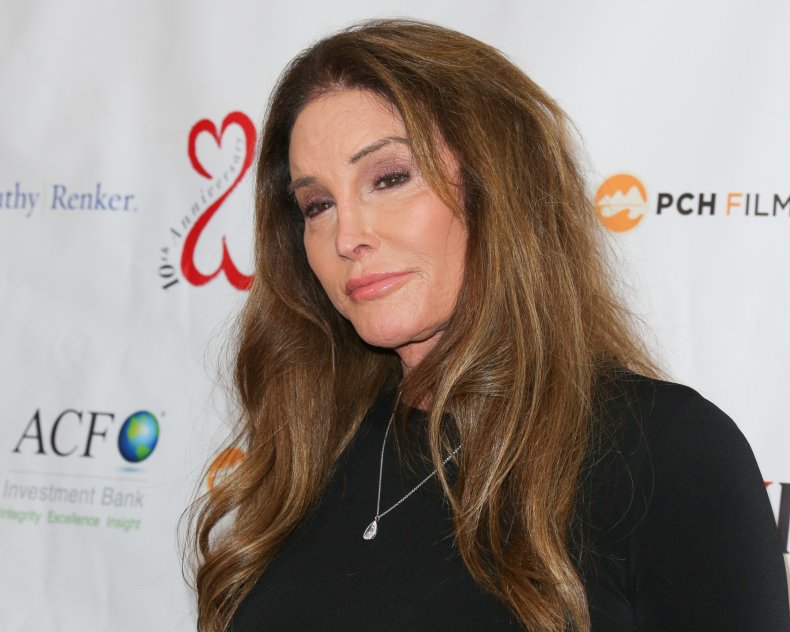 It was not immediately clear from motion filings obtained by Newsweek exactly what Jenner's team would do "to ensure the laws governing the recall election are enforced and uniformly applied," as the filing says. Newsweek reached out to Jenner's campaign for comment.
Newsom's current lawsuit states that his elections lawyer failed to include Newsom's party affiliation when filing paperwork with the Secretary of State's office in February 2020. When Newsom's team noticed the oversight in June 2021, they petitioned Secretary of State Shirley Weber, who Newsom appointed, to correct the mistake.
Weber refused, stating "she cannot accept [his party preference] without a court order," according to the lawsuit. Weber's office also said in a statement: "Acceptance of filings beyond a deadline requires judicial resolution."
It is a recent development that targets of recall in California are allowed to have their party listed next to their name at all. A 2019 law, signed by Newsom, said voters should have ready access to as much information about candidates as possible.
This law was in effect less than two months before Newsom missed his chance to have his affiliation listed.
Newsom's lawsuit, filed at the end of June, argues that replacement candidates are allowed to declare their party affiliation up to 59 days before the election, while the recall target was only given the chance in February 2020.
"To apply that deadline here would also lead to absurd results. The voters would be deprived of the very information the Legislature has deemed important for them to receive," the suit read, "all because the governor's counsel inadvertently failed to file a form about the governor's ballot designation at least sixteen months before the recall election has been called and long before it became clear that the recall would even qualify for the ballot."