Caitlyn Jenner Lags Behind Faulconer, Cox, Ose in Challenge to Gavin Newsom, Poll Shows
Caitlyn Jenner is lagging behind other Republican candidates hoping to challenge California Governor Gavin Newsom.
A new poll from the University of California, Berkeley's Institute of Governmental Studies (IGS) and the Los Angeles Times found that Jenner had the least support among Californians, with only 6 percent of respondents saying they would vote to have her replace Newsom.
Mark DiCamillo, director of the poll, told the Times that despite the widespread media attention Jenner has garnered since announcing her bid, "there doesn't seem to be a significant constituency for her candidacy."
"Even among Republicans, only 13 percent say they'd be inclined to vote for her," DiCamillo said. "It's a very poor showing."
Leading the Republicans in the race are former San Diego Mayor Kevin Faulconer and Rancho Santa Fe businessman John Cox. The survey found that each candidate had the backing of 22 percent of those polled. Former Northern California Representative Doug Ose received 14 percent support.
The weak support for any of the Republican candidates hoping to take the governor's job follows a shift among Californians, who are becoming increasingly opposed to the recall.
The poll found that 49 percent of voters said they oppose removing Newsom from office, compared with 45 percent who opposed doing so in January. Only 26 percent of registered voters said they would vote to recall the governor—a number that's remained unchanged since late January.
Support for Newsom is also growing among Californians, especially for his oversight of the state's COVID-19 vaccine distribution. Voters who thought Newsom was doing a good or excellent job on vaccination jumped from 22 percent in January to 54 percent.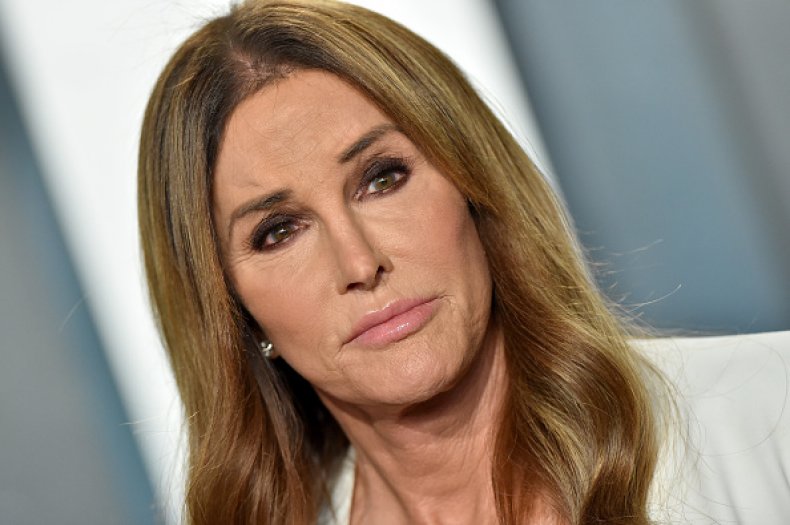 More than half of the registered voters polled, 52 percent, approve of the job Newsom has been doing as governor. But while the 52 percent approval rating is slightly higher than figures from January, it is still far below September's 64 percent.
"Newsom benefits from the improving situation with the pandemic, but there are still some warning signs — the low interest of Democratic voters and the substantial number of undecided voters," IGS co-director Eric Schickler told the Los Angeles Times. "But the governor is now in better shape and is helped by the absence of a compelling GOP alternative."
Jenner's announcement drew comparisons to the state's last major celebrity candidate, Arnold Schwarzenegger, who easily won enough votes to replace Democratic Governor Gray Davis after he was recalled in 2003.
But before he even officially entered the race, Schwarzenegger was able to drum up more support than Jenner has. A Field Poll conducted three months before the recall election found that 31 percent of registered voters said they were inclined to vote for Schwarzenegger.
Newsom also has more support from California voters than Davis did in 2003. During the 2003 recall campaign, the Field Poll found that 67 percent of respondents had an unfavorable opinion of Davis, compared with the 43 percent who said the same of Newsom in the new Berkeley poll.
The latest effort to recall Newsom is one of six launched since the governor took office in 2019 and the only one to gather enough signatures from registered voters to qualify for a ballot.
The poll was conducted between April 29 and May 5 among 10,289 California registered voters, with a margin of error of approximately 2.5 percentage points.