Is Caitlyn Jenner a Republican? Olympian Who Once Backed Trump Running for California Governor
Caitlyn Jenner has officially entered California's gubernatorial race and while she'll be running as a Republican, she plans to distance herself from former President Donald Trump.
Jenner launched her campaign website on Friday, the same day she filed paperwork to run. She'll be challenging Governor Gavin Newsom, who faces a recall, for the state's top position. Her website targets the long reign that Democrats have had in California.
"I came here because I knew that anyone, regardless of their background or station in life, could turn their dreams into reality," Jenner's website says of California. "But for the past decade, we have seen the glimmer of the Golden State reduced by one-party rule that places politics over progress and special interests over people. Sacramento needs an honest leader with a clear vision."
Jenner is running as a Republican, according to Axios, and her team includes at least two people with connections to Trump. Tony Fabrizio, a pollster, worked on Trump's 2016 and 2020 campaigns, and Steven Cheung, a communications specialist, worked as a special assistant to the former president when he was in the White House.
Cheung also worked on former California Governor Arnold Schwarzenegger's 2003 gubernatorial campaign. Schwarzenegger, the most recent Republican to win the governorship, was elected after former Governor Gray Davis was recalled.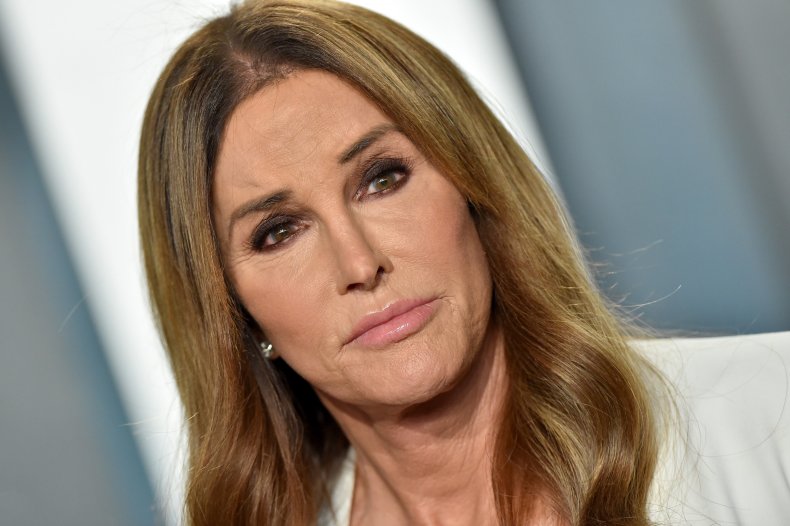 Newsom's facing a recall effort of his own, but in January, Davis was confident that Newsom would win re-election in 2022. Despite the mounting recall effort, the California governor still had good favorability ratings and Davis told Newsweek he could "bet on" Newsom more than anyone else.
"Having no good news to communicate in 2020 and having great news to communicate in 2021, with the realistic expectation that this pandemic will be behind us late summer, early fall, I think people will still have trust and respect for the job he did," the former governor said of Newsom.
Polls indicate that Republicans face an uphill battle to oust Newsom from office either in a recall or the 2022 election, but Jenner capitalized on the criticism the governor is already facing for his handling of the pandemic.
In a statement to Axios, Jenner said Newsom's California is one where "he orders us to stay at home but goes out to dinner with his lobbyist friends." Jenner's comment was in reference to Newsom's decision to attend a birthday party at French Laundry, a Yountville, California, restaurant, while urging people not to gather.
Jenner, who has been a lifelong Republican, initially supported Trump, but retracted her endorsement in 2018 because of his "relentless" attacks on the trans community. She wrote in an op-ed for The Washington Post that Trump "insulted our dignity" and "ignored our humanity."
"I was optimistic that this was how I could leverage my privilege for change ... I believed I could work within the party and the Trump administration to shift the minds of those who most needed shifting," Jenner wrote. "Sadly, I was wrong."
The Olympian announced her transition six years ago. A campaign adviser told Axios that Jenner is running as a fiscally conservative and socially liberal candidate.