Caitlyn Jenner, Richard Grenell Trail John Cox in Recall Election Against Gavin Newsom: Poll
California's John Cox is leading the Republican field as the state gears up for a likely recall election later this year, according to a new poll.
SurveyUSA News found that Cox had 9 percent support among registered voters when they were asked who should replace Democrat Gavin Newsom and serve out the rest of his term if he is recalled.
Cox had the highest level of support of the nine conservative candidates the company polled as possible contenders.
Trailing Cox were Caitlyn Jenner and Richard Grenell, both of whom garnered 5 percent support among respondents. Grenell, however, has not officially thrown his hat into the ring for governor, as Cox and Jenner have.
Most of the California voters polled, 38 percent, said they wouldn't support any of the Republicans listed. Another 26 percent said they were undecided on whom they would support if a recall race takes place.
Cox hit the campaign trail earlier this week for his "Meet the Beast" bus tour alongside a 1,000-pound, live Kodiak bear named "Tag." The 65-year-old businessman and perennial political candidate has said the Golden State needs "big, beastly changes."
On Tuesday, Cox launched a $5 million statewide TV advertisement that once again featured a live bear, as well as a talking parrot that repeatedly mocked Newsom as a "pretty boy." Cox last ran for governor in 2018, a race he lost to Newsom by more than 20 points.
"Will you choose beauty or the beast who will hit the ground running, thundering, slashing our outrageous cost of living and housing—a political outsider who will shake up Sacramento and slash taxes?" a narrator said in the nearly three-minute video.
Jenner, an Olympic decathlete turned reality-TV star, also released her first campaign advertisement this week. The clip attacked Newsom over the state's coronavirus lockdowns and his "insider-friendly" politics.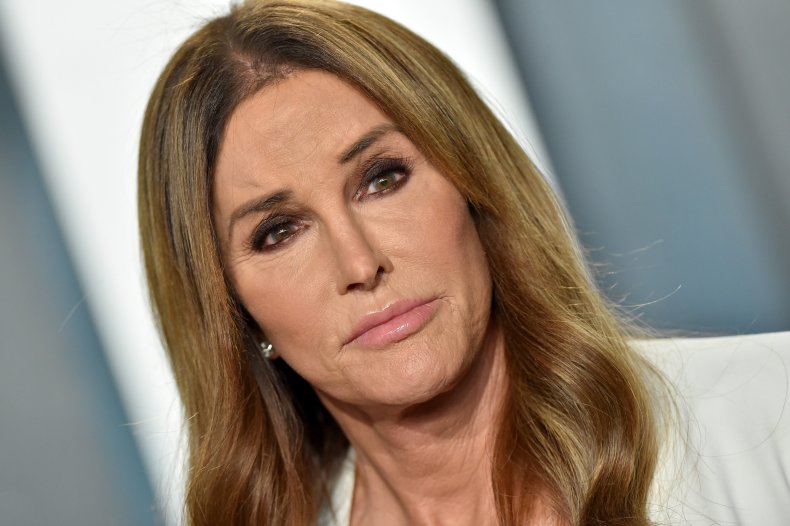 "I came here with a dream 48 years ago, to be the greatest athlete in the world," Jenner said in the video. "Now, I enter a different kind of race, arguably my most important one yet: to save California."
In April, the California secretary of state's office certified 1.62 million valid signatures—roughly 125,000 more names than required to set up a vote on whether Newsom should be ousted from office. Officials are still carrying out procedural steps that must be completed before the lieutenant governor can officially call the special election.
A plurality of California voters, 47 percent, said Newsom should remain in office. Thirty-six percent said Newsom should be recalled, according to SurveyUSA.
SurveyUSA interviewed 750 California adults between April 30 and May 2. Of those, 642 were identified as registered voters and were asked a subset of questions concerning the potential recall election.