Caitlyn Jenner Says Failed California Recall 'Opened My Eyes to Political Life'
Caitlyn Jenner said Tuesday she would run for political office again following her participation in California's recent gubernatorial recall election, which she said "opened my eyes to political life."
Jenner, a reality-TV personality and former Olympic athlete, was one of 46 candidates who campaigned to replace California Governor Gavin Newsom in the state's September 14 vote. The recall was ultimately unsuccessful in ousting Newsom from office after a majority of California voters decided to keep the Democrat for the remainder of his term.
Jenner addressed the election during a Tuesday appearance on The View and was asked if she would consider running for political office again.
"Would I run again? Yes," Jenner said. "I want to stay involved. It really opened my eyes to political life."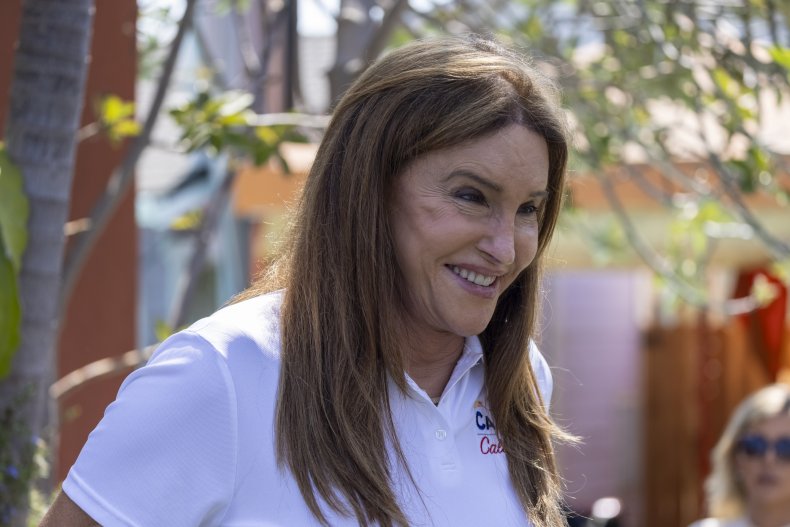 Jenner told the hosts of The View she was initially inspired to run for governor after seeing "what was happening at our border," which she described as "the last straw." In April, Jenner announced her intent to run in the election, which qualified for a ballot earlier this year. She ran as a Republican along with 45 other individuals who qualified to appear on the ballot as replacement candidates.
The results of the election have not yet been certified, but the vote count reported as of Tuesday by state election officials found Newsom defeating the recall effort by about 62 percent. About 73,000 voters picked Jenner to replace Newsom if he was removed from office, a number that equates to about 1 percent of the votes cast for replacement candidates.
Other Republicans who ran in the recall received greater percentages of votes, including Larry Elder, the conservative radio host who was considered the front-runner of the replacement candidates in the weeks before the election and ultimately received nearly half of the votes cast.
Though Jenner said on The View that she would consider another run for office, she noted she has other priorities involving the Republican Party.
"There are other things I would like to do, and one is try to get the Republican Party to be more inclusive," she said.
Earlier Tuesday, USA Today ran an opinion article by Jenner in which she shared "lessons" from her participation in the recall election and outlined some of the changes she wants to see in the GOP. Jenner's team directed Newsweek to the article when asked for further comment following her appearance on The View.
In the article, Jenner wrote that sharing her political party preference was "more difficult" than coming out publicly as a trans woman and said "barriers for entry" to the party remain. Jenner also noted the relatively small number of registered Republicans in California, compared with registered Democrats, and said Republicans "simply cannot just rely on our base because there simply are not enough of these voters to offset the sheer number of Democrats."
Jenner concluded by writing she was "far from finished" in California and vowed to "continue to fight for the conservative movement."
"The Republican Party needs to change, and to be honest with you, I am the poster child for change," Jenner told The View.