Caitlyn Jenner's Past Support for Young Trans Athletes Resurfaces as Her Position Flips
Caitlyn Jenner's past support for trans athletes "playing sports as who they really are" resurfaced on Sunday after she flipped her position on the issue.
On Saturday, Jenner, a reality TV star and 1976 Olympic gold medalist who's running for California governor, told TMZ that she opposes "biological boys who are trans competing in girls' sports in school."
"It just isn't fair. And we have to protect girls' sports in our schools," she said. "This is a question of fairness."
Last month, Jenner announced her intention to run for California governor as a Republican and criticized Gavin Newsom's handling of the pandemic. Newsom, a Democrat, will likely face a recall election later this year.
Jenner came out as a transgender woman in 2015.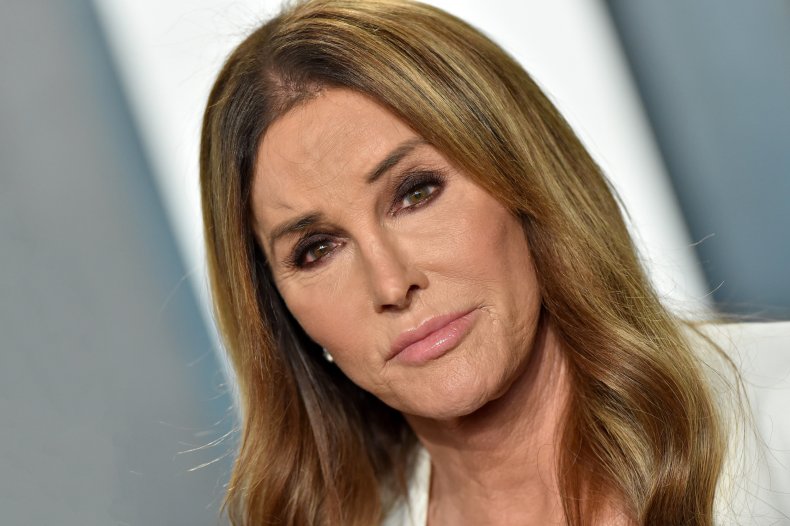 Advocates of transgender rights have strongly condemned moves made by five states this year to limit special treatment for transgender youth in sports. Jenner quickly faced mounting backlash from transgender rights groups over her Saturday remarks, with some questioning whether she would champion their cause in politics.
Trans actress Eileen Noonan tweeted: "I think it's a cynical strategy to appeal to the Trump base. They love minority avatars willing to betray their own communities. It's a divided field, she only needs a plurality to win in a CA recall, and she is willing to betray trans children."
A slew of critics also resurfaced Jenner's past support for trans athletes being allowed to play.
During her 2015 ESPY acceptance speech for the Arthur Ashe Courage Award, Jenner said: "I also want to acknowledge all the young trans athletes who are out there—given the chance to play sports as who they really are."
She added: "And now, as of this week, it appears trans people will soon be serving in the military. That's a great idea. We have come a long way. But we have a lot of work to do."
Jenner shared similar sentiments in April 2020 on The Trans Sporter Room's Outsports podcast.
"I think every trans person, if they're into athletics, should have an opportunity to compete and to improve themselves. I think sports is such a great way to learn a lot about yourself. And yeah, I want to, hopefully they'll have the opportunity in the future to do whatever they can do. I'm all for it. I'm all for it," she said.
Transgender advocate Meghan Stabler tweeted: "Rescind Caitlyn Jenner's 2015 Arthur Ashe Courage Award. In 2015 she urged celebs & athletes to promote acceptance of transgender people for who they are. Jenner said, 'Trans people deserve something vital. They deserve your respect.' Something she's not doing for trans kids."
Newsweek reached out to Jenner's representatives for comment. This story will be updated with any response.