Cal Poly Pomona Officer Killing Latest: Everything To Know About Fatal Stabbing Attack on Safety Officer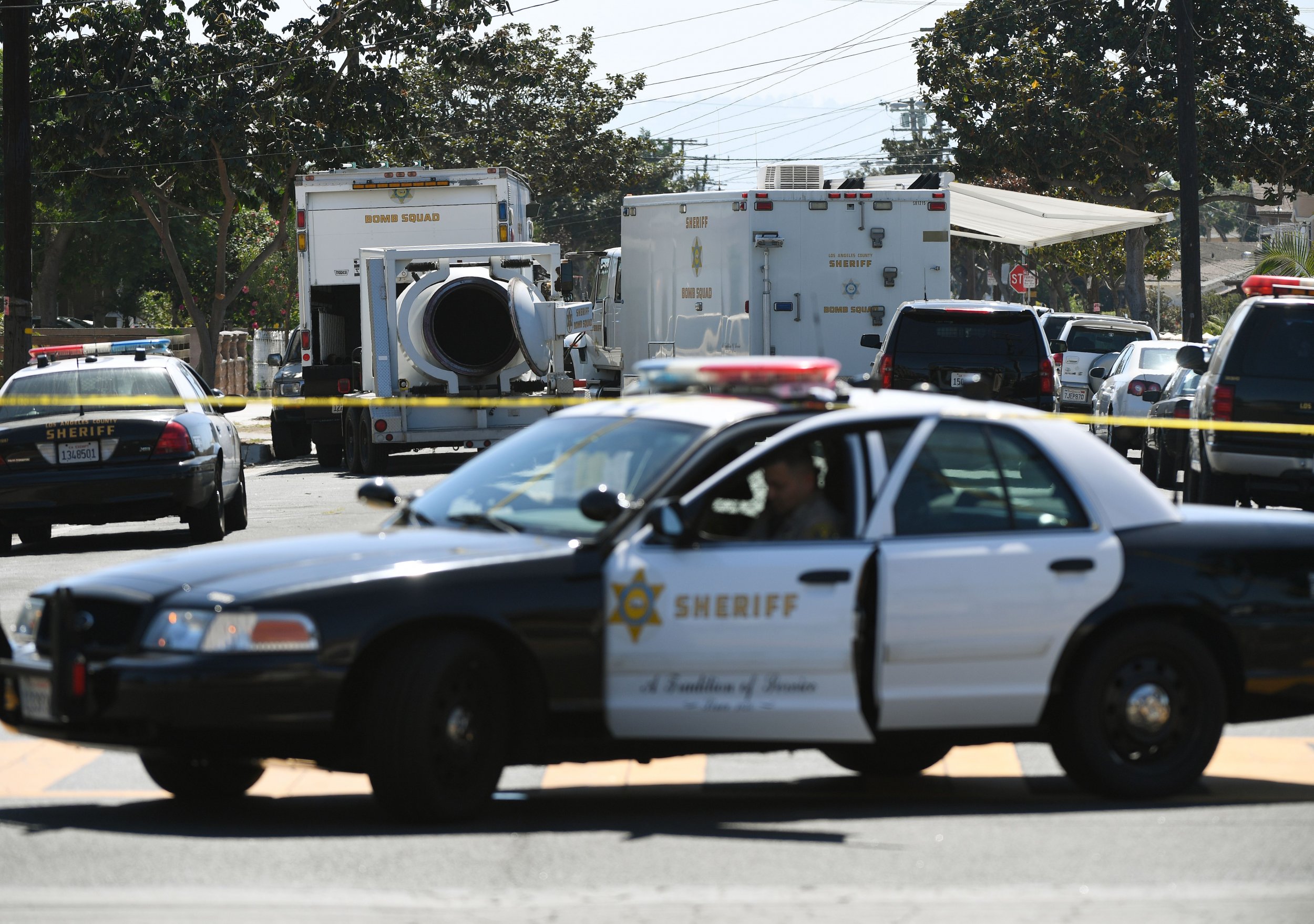 A public safety specialist at California State Polytechnic University in Pomona was stabbed to death on Friday.
The killer, who was subsequently fatally shot by police officers, attacked the victim at 4:30 p.m. local time (7:30 p.m. ET) in the 3500 block of West Pomona Boulevard as he monitored traffic from his truck.
The 37-year-old man, whose name has not been disclosed, was not a sworn officer.
Pomona Police Department Chief Michael Olivieri initially said on Twitter that a Cal Poly Police parking officer was killed.
However, the Los Angeles County Sheriff's Department, which is heading up the investigation, later clarified the victim was a public safety specialist on campus.
"This kind man, a public servant who lost his life today, was doing his job: protecting the staff & students at Cal Poly Pomona. We are saddened for the victim's loved ones, friends and family," the sheriff's department tweeted.
Lieutenant John Corina, of Los Angeles County Sheriff's Department, said initial evidence suggested the killer might have also cut himself at the crime scene.
"The scene was quite brutal, a lot of blood," he told reporters at a press conference.
Corina confirmed authorities were told the attacker was recognized by people at the scene, although his identity was yet to be officially confirmed.
"The people we talked to, who saw this guy, said he looked out of it," he added.
The killer fled the scene and drove to an area about half-mile away near University Road, where he was shot dead by a Pomona university officer.
Olivieri added the police believes the killer acted alone and that there were no officers injured during the shooting.
"We do not believe there are additional suspects, but searches are taking place as a precaution," he was quoted as saying by ABC.
Congresswoman Norma Torres, a Pomona Democrat, praised the authorities and the university for their swift response.
"My heart goes out to the fallen parking enforcement officer and his family," she said in a statement.
"I thank all first responders for responding quickly to the scene and for preventing this altercation from resulting in further loss of life.
"I especially commend the university for their swift, coordinated response to inform and protect all students currently on campus,"
Speaking at a press conference on Friday night, Tim Lynch, a Cal Poly Pomona spokesman, insisted the university remained a safe place for students and staff alike.
"This is an anomaly," he said.
"It's a very tragic day for the university."
The Pomona campus is located approximately 25 miles east of Los Angeles, while the university main campus is three hours north of Los Angeles in San Luis Obispo, California.