Clashes As Calais 'Jungle' Migrant Camp Cleared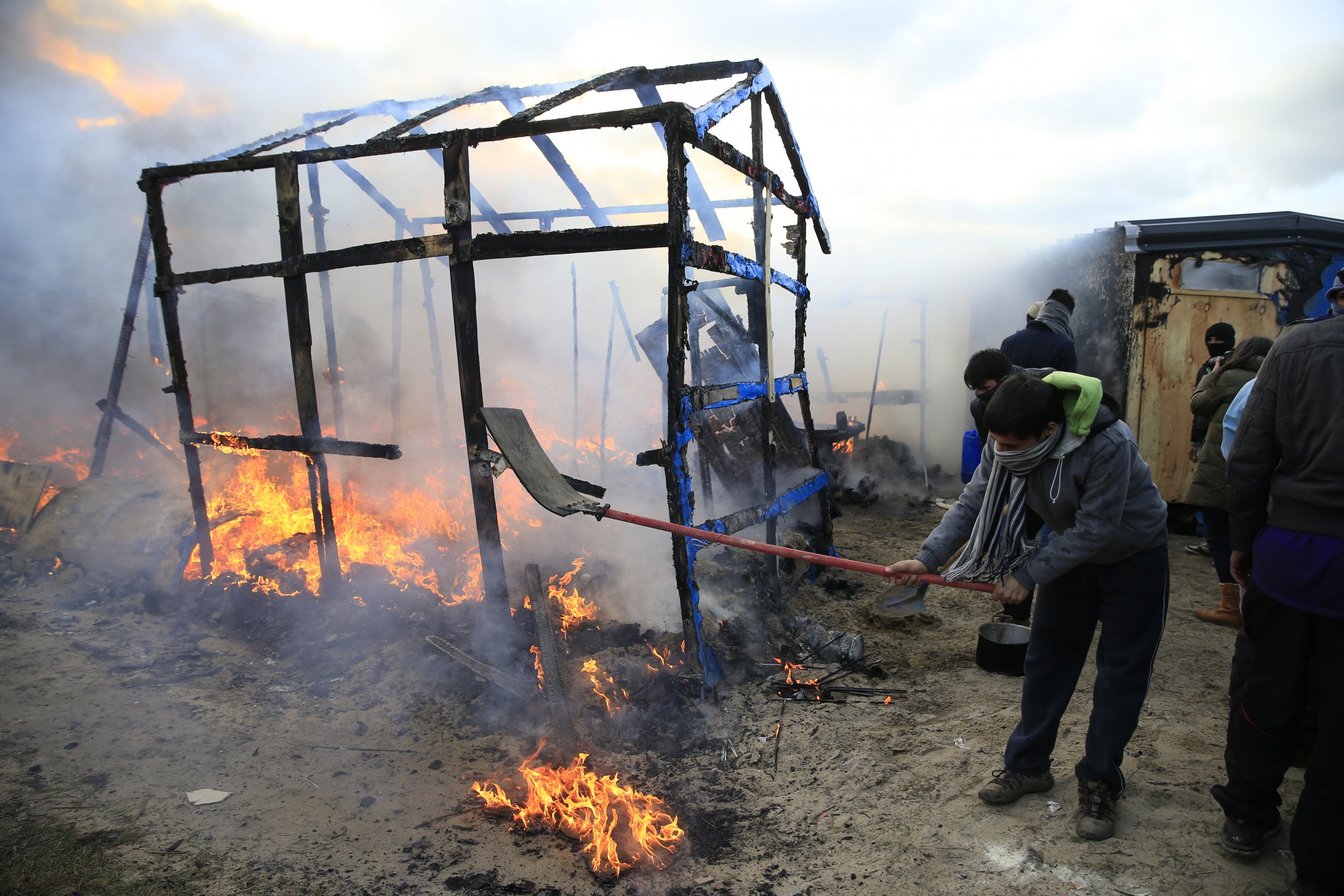 Clashes between refugees, activists and police broke out on Monday as authorities cleared out a section of the "Jungle" migrant camp in Calais, France.
Around midday, as work got underway to clear part of the shanty town that has become a key flashpoint in the ongoing European refugee crisis, about 150-200 refugees, migrants and activists threw stones, police appeared to respond with tear gas, and three makeshift shelters were set ablaze, Reuters reported.
Footage posted on social media appeared to confirm the police's use of tear gas. Volunteer group Caravan of Hope said there was "so much gas we are retching in the street."
Residents held signs reading "We are not terrorists, don't destroy our homes," according to a tweet from activists in the camp.
Police say the clearance of the southern part of the camp is necessary for humanitarian reasons. They claim 1,000 people will be affected, and that those people can move into better accommodation in the northern section of the camp, which is intact, according to the BBC.
A judge deemed the demolition legal on February 25, despite protests from refugee groups that authorities still needed to find more suitable accommodation for the camp's displaced residents.
Widely referred to as the Jungle, the camp at Calais has become an international symbol of the ongoing migrant crisis. Refugee groups have raised concerns about conditions at the site, while authorities have struggled to prevent security breaches on the nearby Eurostar tracks as migrants and refugees try to enter the U.K. through the train tunnel.