Calais 'Jungle' Refugee Camp Clearance Begins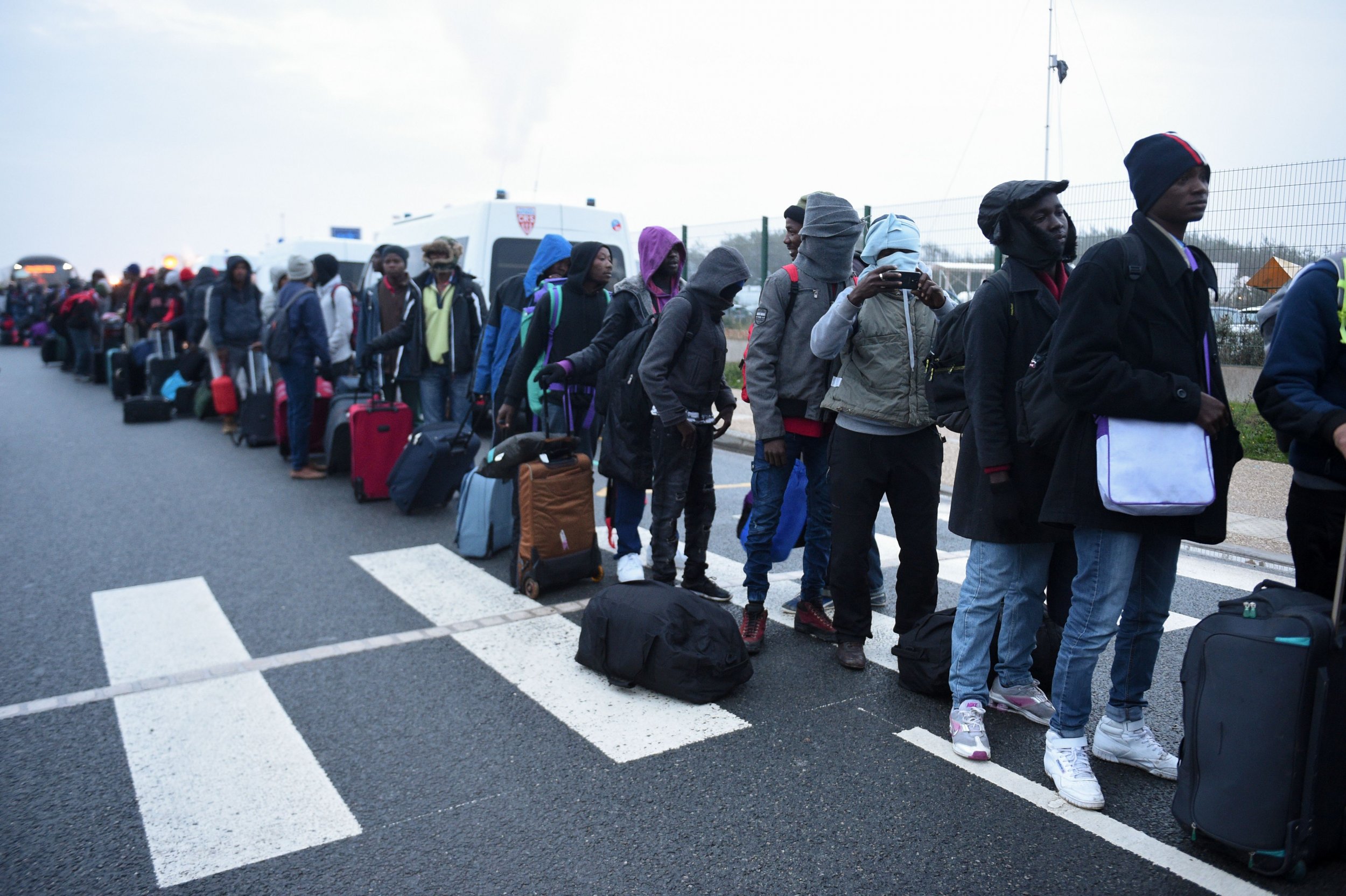 French authorities have begun relocating thousands of migrants from the so-called "Jungle" camp at Calais in preparation for its demolition.
The camp, which officially houses around 7,000 people, is due to be demolished on Tuesday. Some 1,200 police and officials began the clearing operation on Monday.
The first of 60 coaches relocating migrants to refugee centers across France has left, taking around 50 Sudanese to the central region of Burgundy, Sky News reported.
There were clashes between some residents and police overnight on Sunday. Many of the migrants living in the camp want to go to the U.K., which has begun accepting some of the camp's approximately 1,300 unaccompanied children.
The operation is due to take place over three days. French authorities are processing migrants at the camp into lone travelers, families or vulnerable persons. Migrants will be given the opportunity to apply for asylum in France, but could face deportation if they choose not to.
France's government says it is demolishing the camp on humanitarian grounds due to its squalid conditions. The French interior ministry said it did not want to use force "but if there are migrants who refuse to leave, or NGOs who cause trouble, the police might be forced to intervene."
The camp, which houses mostly Middle Eastern and African migrants, has become a point of contention between France and the U.K. Some French officials want to abandon the Le Touquet agreement, which allows U.K. officials to process migrants in Calais rather than on British soil. The U.K. is funding a 0.6 mile-long wall along the main road to the Calais port, in part to deter migrants from attempting to stowaway on vehicles bound for Britain.