U.K. Pauses Registration of Calais 'Jungle' Child Refugees Amid Camp Clearance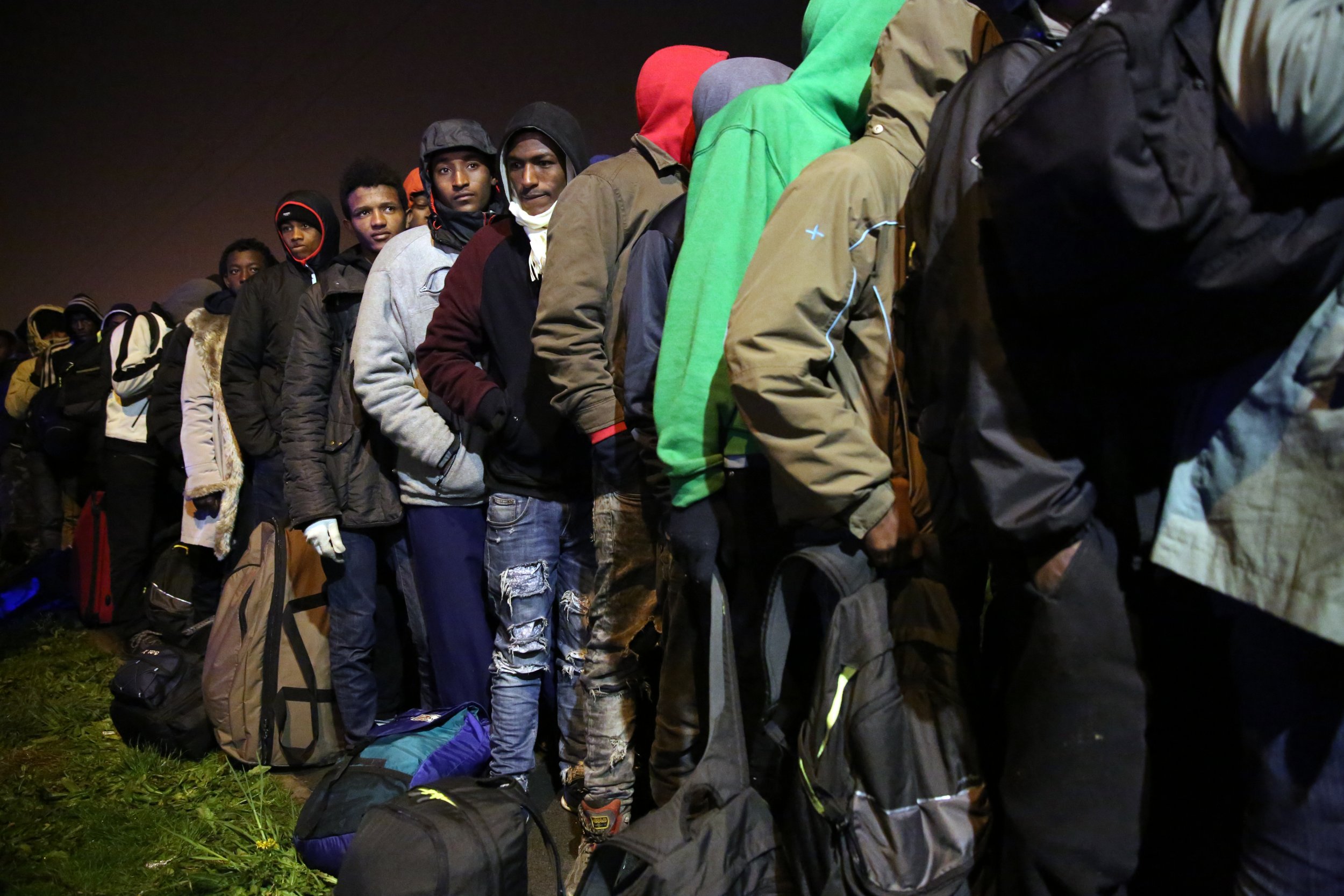 Aid workers have warned that unaccompanied children are trapped in the confusion of the Calais "jungle" camp clearance as British authorities agreed to suspend registering them.
George Gabriel from Citizens U.K., a charity that is helping to resettle refugee children from the camp in Britain, said in an emailed statement: "Citizens U.K. understands transfers of unaccompanied minors have been suspended for today. This is disappointing and we hope that the progress made in the last week will resume tomorrow.
"The Home Office must not allow vulnerable children [to] fall back into the hands of people smugglers because of avoidable delays," Gabriel continued. The Home Office confirmed to Newsweek that it had temporarily suspended the process of registering the children at the request of French authorities.
France on Monday began the process of dismantling the camp, with authorities hoping to transfer its residents to other centers across France.
The aid group Help Refugees warned that, according to their census of the camp, there are 49 unaccompanied children in the camp aged 13 or under, all of whom are eligible for resettlement in the U.K. under the so-called "Dubs Amendment" pledge to give sanctuary to child refugees.
Overall there are thought to be around 1,000 children in the camp.
Lliana Bird, co-founder of Help Refugees, tells Newsweek children are meant to be housed in shipping containers within the camp during the clearance, but said some had been given mixed instructions and ended up making the journey across the camp alone to a registration point, only to be told they had to return to the containers.
"This chaotic set up is extremely distressing and confusing for the lone minors, the youngest of which is 8 years old…The younger children are struggling to understand where they are supposed to go, and how they are supposed to get there," a statement from Help Refugees said.
French president Francois Hollande has repeatedly pledged to dismantle the camp, which has proved politically controversial on both sides of the English channel.