Calais Migrant Crisis Is 'Civil Emergency': U.N.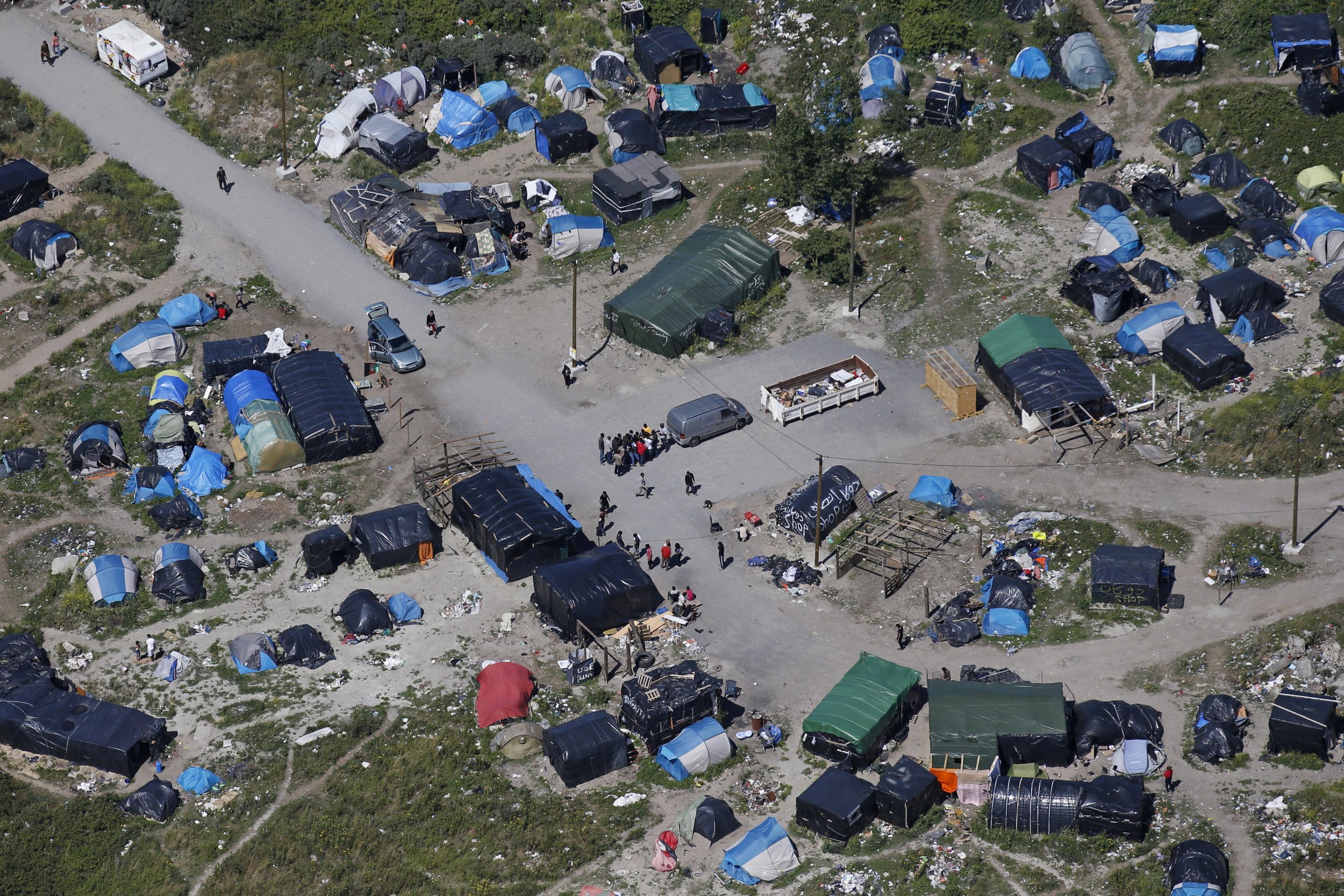 The United Nations said dire living conditions for refugees and migrants living in the French port city of Calais, delays in processing asylum applications and the rising number of people dying while trying to reach Britain constitutes a "civil emergency" that won't slow down for the foreseeable future.
Speaking from Geneva on Friday, Vincent Cochetel, director for Europe at the United Nations refugee agency (UNHCR) said the U.N. has been calling for an "urgent, comprehensive and sustainable response" by Europe, and particularly France, to the crisis for the past year, The Local France reports.
"Let's treat that as a civil emergency," Cochetel said, referring to the situation in Calais.
An estimated 3,000 people are living in a Calais camp known as "The Jungle," while thousands have attempted to enter the Channel Tunnel in recent weeks, which runs underneath the English Channel and connects the U.K. and continental Europe. Ten people have died in the process since the beginning of June, according to UNHCR. The European Union agreed earlier this week to give $78 million to the U.K. and France to help both countries deal with the crisis.
Women and children in Calais are vulnerable to exploitation and trafficking and require particular attention from the French authorities for their protection, said Melissa Fleming, UNHCR spokeswoman, said from Geneva on Friday.
"We need a comprehensive package, and we need a sustainable response," said Cochetel. "We have had that problem for 14 years.… You don't change geography. This will continue."
British Prime Minister David Cameron came under fire last week from NGOs and opposition lawmakers for referring to the Calais migrants as "swarms of people." Germany received 73,120 asylum applications in the first three months of 2015, approximately 10 times the number of people who applied for asylum in the U.K. during the same time period, the U.K.'s Channel 4 reports.
Many living in Calais are refugees from Afghanistan, Eritrea, Somalia, Sudan and Syria, but "not all the people gathering in Calais may be refugees," Fleming said. "Solutions for these other groups may include humane and dignified return to their countries of origin or other countries where they have lived before, in cooperation with the countries of origin and in accordance with international human rights standards," she said.
Cochetel recently returned from a visit to some of the Greek islands, including Lesvos and Kos, where more than 124,000 refugees and migrants have arrived by sea this year. There is "total chaos" in Greece, said Cochetel. The conditions in the country's overcrowded and unsanitary reception centers were the subject of a damning Amnesty International report released earlier this year. There has been a "staggering" 750 percent increase in the number of arrivals to Greece this year compared to the same period in 2014 and 50,000 arrived in July 2015 alone, 20,000 more than the previous month, said UNHCR.
The "vast majority" of those arriving in Greece are refugees fleeing from conflict zones or countries that practice human rights violations, according the UNHCR. Syrians fleeing their country's civil war, which entered its fifth year in March, made up 63 percent of 2015 arrivals to Greece and 70 percent of those who arrived in July 2015 alone.
"Many are in need of urgent medical assistance, water, food, shelter and information. All are exhausted. The reception infrastructure, services and registration procedures are falling far short of real needs," the U.N. said in a statement Friday.
"Such a level of suffering should and can be avoided. The Greek authorities need to urgently designate a single body to coordinate response and set up an adequate humanitarian assistance mechanism," said Cochetel. "As Greece faces financial challenges the country needs help, European countries should support Greece on these efforts."
Greece is typically the first stop for arrivals before they leave on a journey to other parts of Europe. Cochetel said Greece needs to improve access to its asylum procedure—just 6,200 people applied for asylum by the end of June, a tiny percentage of the overall number of arrivals. The capacity of reception centers on mainland Greece also needs to be increased as up to 450 people, mainly families with young children, are sleeping in the Pedion Tou Areos Park in Athens nightly.
More than 225,000 refugees and migrants have crossed the Mediterranean by boat in an attempt to reach Europe this year, compared with 200,000 last year. More than 2,000 have died or gone missing in the process this year alone. This week, 25 bodies were recovered after a boat carrying an estimated 700 people capsized off the coast of Libya on Wednesday. Around 400 people were rescued, UNHCR reported.