Donald Trump Tweets Book Endorsement From Author Who Said President 'Failed Us' After Charlottesville
President Donald Trump on Friday endorsed a new book from Republican political analyst and frequent TV pundit Gianno Caldwell, just minutes after Caldwell appeared on Fox & Friends to promote the book, Taken for Granted.
This presidential endorsement is notable perhaps because Caldwell, while a committed conservative, previously rebuked Trump after his equivocation during the Charlottesville protests.
In an interview on Fox News in August 2017, the day after Trump notoriously declared there were "very fine people on both sides" of the white supremacist rally in Charlottesville, Virginia, Caldwell remarked that the president "failed us."
"Last night I couldn't sleep at all, because President Trump, our president, has literally betrayed the conscience of our country," Caldwell said at the time, struggling to hold back tears. "The very moral fabric in which we've made progress when it comes to race relations in America, he's failed us."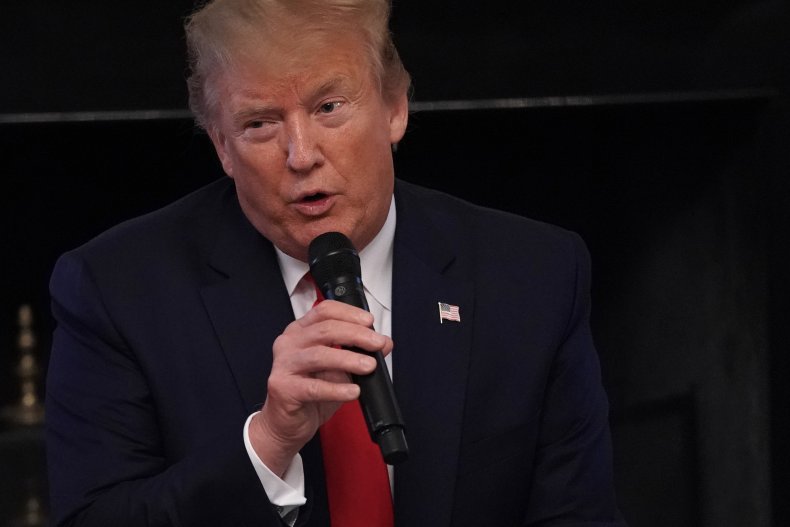 Speaking with Brian Kilmeade on Fox & Friends Friday morning, Caldwell used the platform to promote his forthcoming book. As right-wing media researcher Matthew Gertz noted, the interview took place at around 6:30 a.m., just half an hour before Trump's Twitter endorsement, suggesting the president or someone close to him was watching Fox News in the early hours of Friday morning.
Responding to Trump's tweet, Caldwell wrote that he was "honored" by the president's endorsement.
Many figures in the Trump administration have come under fire for skirting ethics rules (and norms) that generally prohibit political and product endorsements. White House counselor Kellyanne Conway was cited by the Office of Special Counsel as a flagrant violator of the Hatch Act, which restricts political activities by federal government employees, and recommended her removal from federal service.
"Counselor to the President Kellyanne Conway violated the Hatch Act on numerous occasions by disparaging Democratic presidential candidates while speaking in her official capacity during television interviews and on social media," the office wrote in a June report. "Ms. Conway's violations, if left unpunished, would send a message to all federal employees that they need not abide by the Hatch Act's restrictions. Her actions thus erode the principal foundation of our democratic system — the rule of law."
In January 2017, then-President-elect Trump published a tweet promoting L.L. Bean, which prompted the Twitter account for the Office of Government Ethics to post a reminder to executive branch employees that they "must refrain from misuse of position, including endorsements." However, many federal ethics rules, such as the prohibition on endorsements, do not apply to the president.
Trump's Twitter account is an enthusiastic source for book recommendations, largely those that praise his tenure in office or that were written by political allies. In 2018, he used his Twitter account to promote books by Jeanine Pirro, a Fox News media ally, Sebastian Gorka, a former adviser, Tucker Carlson, a cable TV favorite, and Sean Spicer, his former White House press secretary, among others.