Calexit? Brexit Buoys California Independence Movement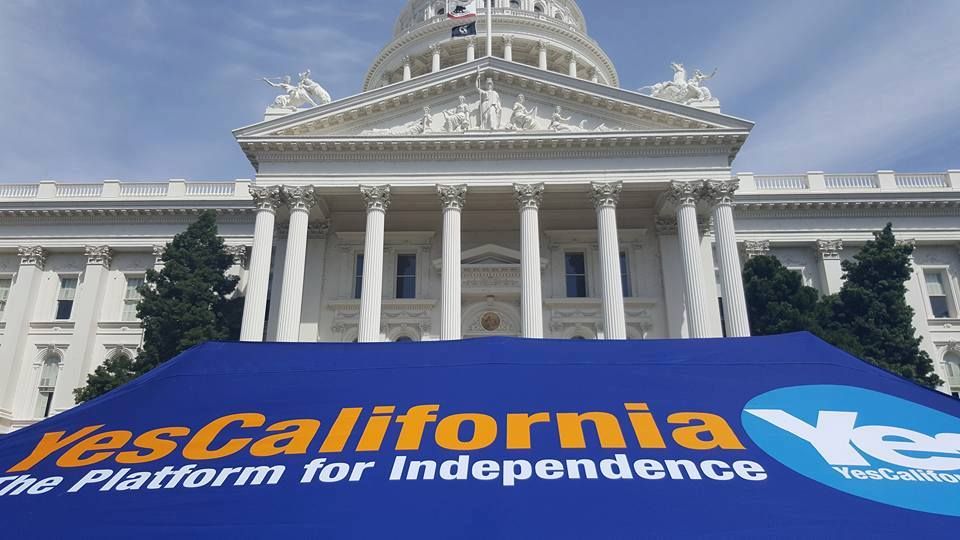 By the year 2020, Louis Marinelli hopes to be the Alex Salmond of California. Salmond nearly led Scotland out of the United Kingdom in 2014 through an independence referendum, and Marinelli is attempting to have California split from the United States.
His dream of seeing a free, independent California Republic was buoyed by Thursday's shock result of the United Kingdom leaving the European Union—known as Brexit. Marinelli, president of the "Yes California" movement, was inspired by the Brexit vote, as "Leave" supporters in England and Wales overwhelmed "Remain" backers in Scotland and Northern Ireland—prompting discussions of whether Scotland will hold another referendum to leave the U.K behind and retain EU membership.
All Friday, Marinelli and "Yes California" were busy tweeting and interacting with people musing about a California exit—or Calexit.
"This is the first Western secessionist movement that worked, and I think that is going to be very profound," Marinelli says. "Are you going to say to people in the freest country in the world (you) don't have the right to self-determination?"
For Marinelli, who is originally from Buffalo, New York, but calls California home, the commonalities between Brexit and Calexit, are clear: Both the United Kingdom and California feel disenfranchised by professional politicians in distant capitals (Brussels and Washington D.C.), strangled by over-regulation on trade and don't feel they get enough value for their tax dollars.
In 2014, California got back 94 cents in federal funding for every dollar paid in income taxes, according to The Wall Street Journal. One of the hallmarks of the Brexit campaign was the claim that the United Kingdom paid £350 million per week to the European Union (disputed by the "Remain" camp) and that the money can be saved for other domestic uses.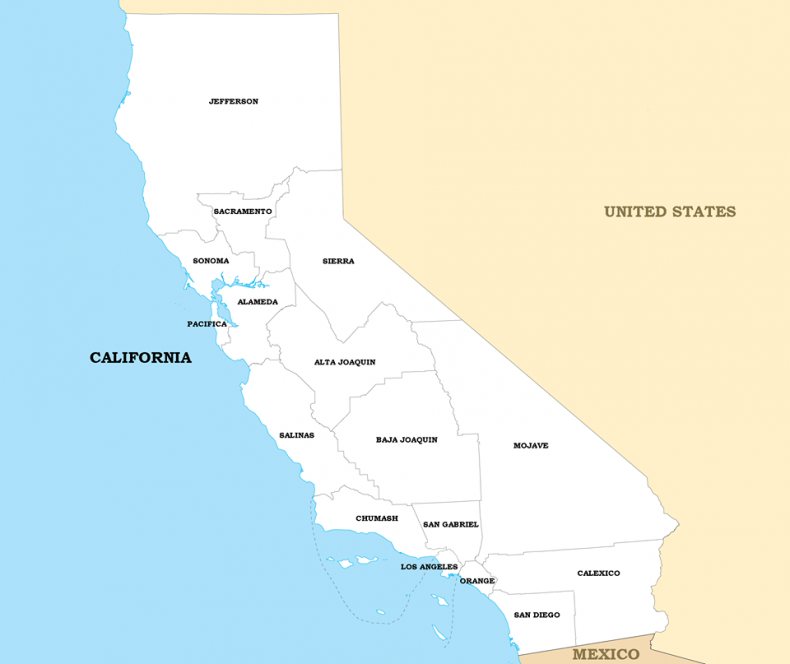 The question of how California should govern itself has had an interesting history since its short-lived Bear Flag Republic in 1846. The northwestern part of California above San Francisco is home to a popular movement for a new state called Jefferson. In 2013, Silicon Valley venture capitalist Tim Draper tried to launch an initiative to split California into six states but failed to get on the ballot.
In Marinelli's vision, California will remain whole as a sovereign nation but will have states of its own. The capital will be in Sacramento, but the California constitution will be more Articles of Confederation than Constitution in giving more autonomy to each state, including Jefferson and Silicon Valley. "We don't have to let Sacramento be a national capital of California like Washington D.C.," Marinelli says.
If California did leave the United States, Marinelli says he hoped to negotiate an agreement with the remaining states in allowing freedom of movement of people and goods. It also would need to make new deals with neighboring Mexico—and perhaps even other seceded republics from the Union like a free Texas or a free Cascadia union of Washington and Oregon.
No state has successfully seceded from the United States since the Civil War but in theory, state secessions are possible. The 1878 Supreme Court ruling on Texas v. White says that no state can secede "except through revolution or through consent of the States." But the crux of the ruling was that states who enter the Union are perpetually contracted to the United States and that even Confederate states who seceded did not legally leave the Union.
So far, "Yes California" is a fringe political movement with only 6,700 Facebook likes and 650 Twitter followers. But Marinelli says the support remains mostly untapped: in an informal Twitter poll of around 9,000 votes in February, 41 percent voted for independence. Although Marinelli says the voters are all Californian, it is not possible to verify on Twitter.
The movement may gain new interest if Donald Trump wins the presidential election, Marinelli says. As a Democratic stronghold, California may turn to "Yes California" to avoid the prospect of a Trump presidency. But Marinelli adds that interest may rise during a Clinton presidency as well, as the movement is about fighting the political elite in Washington D.C.—both Democrat and Republican.
"It's a double-edged sword," Marinelli says about a Trump presidency's impact on "Yes California." It will help our momentum but we don't want to issue ill will to the rest of the country. But both [Trump and Clinton] represent the oligarchy. Our group recognize both candidates have reason to cause California to leave."